Massey University's InfogeneNZ laboratory offers the most comprehensive range of DNA-based genetic testing for animals in New Zealand. We are the only organisation to offer equine blood-typing in Australasia.
Our genotyping services comply with the International Society of Animal Genetics (ISAG).
We were formerly known as the Equine Parentage and Animal Genetics Services Centre.
Animals we test
Learn more about the specific tests we offer.
Alpaca, llama and camel
Our main test for camelid species is genotyping – primarily for parentage verification/analysis. Sample requirements for alpaca/llama/camel testing is a blood card.
Birds
Genetic tests include sexing and PBFD screening. For veterinary services, we provide chlamydia and malaria detection. We also perform DNA-based sexing on Ostriches and Emu.
Cattle
We offer cattle (bovine) testing including genotyping for parentage verification and some genetic disease screening tests.
Dogs / canine
We offer:
genotyping/parentage analysis
disease screening.
We accept a blood card or samples of:
pulled hair
buccal (cheek) swabs
semen.
Contact us if the test you need isn't listed on our website.
Horses
We offer a wide range of equine testing, from DNA profiling, genotyping and parentage verification to coat colour testing and genetic disease screening.
DNA profiling / genotyping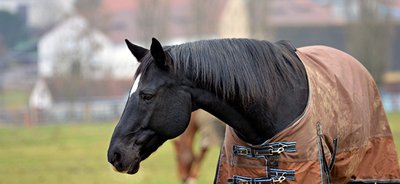 DNA profiling, also known as DNA fingerprinting or genotyping establishes a profile of specific gene markers for a given individual. Because the markers are inherited from both parents, this testing can be used to verify parentage in horses, which is essential for registration purposes.
Our equine DNA profiling is based on the internationally accepted panel of microsatellite markers set up by the International Society for Animal Genetics (ISAG).
You should check with your breed association or society for their specific requirements, before submitting your sample.
Taking a sample
We advise the following:
pull mane or tail hair to preserve the root bulbs, do not cut
about 30-40 hair bulbs is sufficient
do not tie or knot the hair
Note this is not a breed ID test.
Blood screening
We currently maintain a limited equine blood typing service based on the blood group factors Aa and Qa, the most commonly indicated factors in Neonatal Isoerythrolysis (NI) sensitisation.
Screening can determine suitability as a Universal Donor; the ideal donor being Aa, Qa negative.
Genetic disease screening
We offer a wide range of equine disease testing.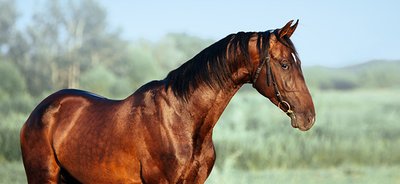 Genetics determines a horse's coat colour. While there are many different patterns and colour combinations, they are produced by the action of only a few genes.
Find out more about colour tests on offer and pricing
Sheep, goats and deer
Genotyping/parentage analysis.
Alpha Casein.
We also offer testing for spider-lamb syndrome (SLS) in Suffolk sheep.
Other tests or animals
If you have requirements for animals or tests that are not specifically mentioned on this page or on our ordering website, please get in touch with us below and let us know what you need.
Testing for registration
Animals being tested for registration purposes may need to be submitted through a breed association or society. Talk to your relevant breed association or society about their specific requirements if you are unsure.
Submitting samples
1

,
Print a copy of your order
2

,
Enclose with your labelled and identified samples
3

,
Send to us by either courier or mail.
Courier address
InfogeneNZ
Massey University
1 Drysdale Drive
Palmerston North 4410

Mail address
InfogeneNZ – PN811
Massey University
Private Bag 11222
Palmerston North 4442
Customers outside New Zealand
You need to include an EPAGS permit to import restricted biological products with all sample submissions from outside New Zealand.
EPAGS - MPI permit to import restricted biological products of animal origin
Contact us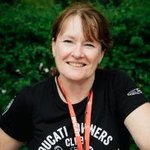 Michelle Fremaux
Director, InfogeneNZ
Phone

Department

School of Agriculture and Environment