What we do
Our Centre's research focuses on the closely linked areas of soil science and biochar, pyrolysis plant and biochar engineering and greenhouse gas mitigation strategies.
We are investigating topics including how the process can be made economically viable and how to produce environmentally safe biochars form New Zealand feedstocks.
About biochar
Biochar is biomass that has been thermally decomposed to charcoal and then added into soil. To be called biochar the:
biomass must come from a sustainable source
production process must meet rigorous emissions standards and not impact air quality
charcoal must be added to soil.
Biochar is one of the few negative emissions technologies (NETs) available to remove carbon from the atmosphere. This is because the carbon has been converted to a stable form (that is, that it will no longer rot away), and therefore it will stay in the soil for hundreds of years.
Read a recent review of evidence for the role of biochar to reduce GHG emissions from New Zealand agriculture
How we can help
Massey is a research provider and can assist in options analysis, life cycle assessment and biochar field studies.
Making biochar
Thermal decomposition occurs by a process called pyrolysis, which limits or excludes oxygen to maximise biomass conversion into charcoal. It also makes condensable liquids and non-condensable gases. These can be flared, or further refined, or used in bioenergy production.
Main contact: Jim Jones.
Carbon stability during biochar manufacture
Up to half of the carbon in the original biomass can be converted to stable carbon in the charcoal. Some deductions are needed, to account for the carbon used in auxiliary activities (transport, electricity, flaring) and the additional emissions associated with and GHGs other than CO2 emitted.
Main contact: Jim Jones or Sarah McLaren.
Biomass for biochar
Good biomasses are residues of the sustainable food or fibre industries, including end-of-life residues such as food waste or wood pallets. The biomass must not be contaminated.
Main contact: Jim Jones.
Biomass residue options with biochar
Residues need to be repurposed to regional Environmental Plan regulations. Common activities in New Zealand are landfilling, land-spreading and composting, depending on the residue. Making biochar is an alternative to these, which competes with a range of other repurposing options. Options analysis (technological, environmental, economic and risk) can reveal the most favourable.
Main contact: Jim Jones.
Improving soil with biochar
Soil can be improved with biochar. There are many types of soil in New Zealand. A large meta-analysis by Marta Camps and co-workers reveals the occasions when it is an advantage and disadvantage. For example, the good porosity of biochar is an advantage in some soils but not others. Large-scale field studies are needed.
Main contact: Chris Anderson or Marta Camps.
Benefits of biochar
Biochar can have good absorbent properties for removing persistent organics or heavy metals in soil, and to slow nutrient movement through the soil profile. Like charcoal, it is a useful reductant in chemical processing like smelting, or, if activated, as an air or water purifier. It can also be a green feedstock for secondary applications, such as electrodes and carbon black, and as a replacement for other fossil fuel sources of carbon.
Main contact: Jim Jones.
Monetising biochar sequestration of carbon
Biochar sequestration of carbon can not be monetised within the NZETS, but it can within Voluntary Market schemes. This latter area is growing worldwide.
Main contact: Jim Jones.
Contact us
Contact us if you have any further questions on Biochar.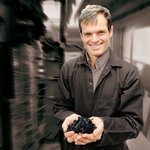 Professor Jim Jones
PhD, MS, BE (Hons) 1st Class
Professor and Research Director
Phone

Department

School of Food and Advanced Technology

Campus

Manawatū campus, Palmerston North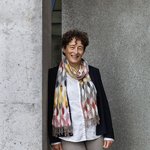 Professor Sarah McLaren
PhD, MSc, BSc(Hons)
Professor of Life Cycle Management, Doctoral Supervisor
Phone

Department

School of Agriculture and Environment

Campus

Manawatū campus, Palmerston North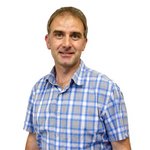 Professor Chris Anderson
Professor in Environmental Science, Director of Farm Landscapes Research Centre
Phone

Department

School of Agriculture and Environment

Campus

Manawatū campus, Palmerston North