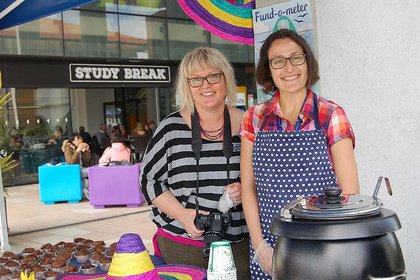 Last updated: Thursday 23 June 2022
Hundreds of students and staff at the Auckland campus dusted off their loudest shirts for Loud Shirt Day yesterday, to raise money for The Hearing House and the Southern Cochlear Implant Paediatric Programme.
The two charities are dedicated to enabling deaf children with cochlear implants or hearing aids to listen and speak like their hearing peers. Neither charity charges deaf children or their families for their services.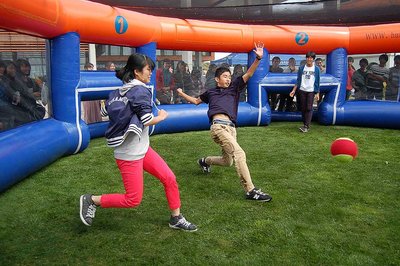 Game on
Hungerball arena was set up outside Student Central – an all-on-all soccer match – as well as hamburgers, hot chocolates and muffins for a gold coin donation. More than $200 was raised.
The Campus Life Team, who organised the fundraising appeal, are still accepting online donations.