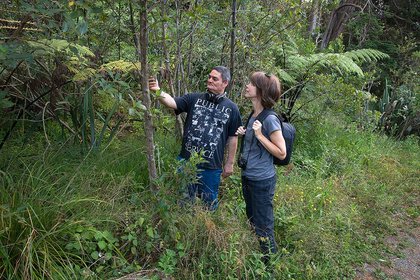 Last updated: Monday 4 April 2022
Artist Jenny Gillam has produced an evocative series of photographs that follow the journey of 'found' dead kiwi conserved in freezers to local iwi who use their feathers for traditional weaving.
The kiwi were stored by Te Papa Atawhai Pewhairangi Bay of Islands Department of Conservation before being handed over to Northland iwi, Ngāti Torehina ki Matakā, to pelt for feathers to be used in traditional weaving.
Ms Gillam, a senior lecturer at the College of Creative Arts' Whiti o Rehua School of Art, has co-edited a book, Te Manu Huna a Tāne (The hidden bird of Tāne) published by Massey University Press. The book documents a wānanga held to teach three generations of women from Ngāti Torehina ki Matakā the customary practice of pelting North Island brown kiwi, and about advocacy for kiwi as a taonga, both alive and dead.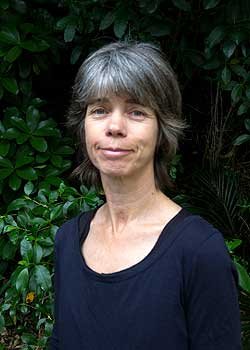 Released today, Te Manu Huna a Tāne offers a unique first-hand photographic journey on the contemporary hapū-led cultural practices of Māori women and the intersection of the sacred and profound in their everyday. The book, co-edited with Ms Gillam's partner and fellow senior art lecturer, Eugene Hansen, Maniapoto, provides a series of essays, including on how the wānanga came about. Other essays explore traditional customs around the pelting and feathers; the ongoing conservation work being undertaken, the revival of traditional weaving, and contemporary urban Māori responses to these practices.
The book documents the passing on of customary knowledge made possible by a partnership between Te Papa Atawhai and weavers around the return of accidentally killed kiwi to the hapū of the rohe in which they were found.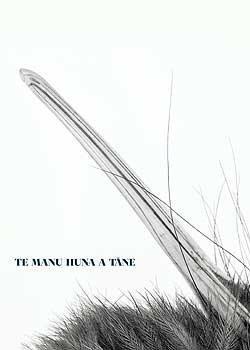 As a photographer with family connections to Ngāti Torehina ki Matakā, Ms Gillam was asked to document the wānanga by its organiser, Eugene's mother, Raewyn Ormsby Rihari. She was given the opportunity to record something that very few have the fortune to witness. "I also felt incredibly privileged to work on the book with the writers as well as Hugh Rihari, kaumatua of Ngāti Torehina ki Matakā whose conversations with DOC brought about the transfer of the birds back to iwi for such an important traditional Māori cultural practice," she says.
Her arresting images show both the beauty of the kiwi, the sadness of their loss, and the respect and care shown in the traditional practice.
"Handling the dead manu is tinged with sadness, but the wahine also know the kahu kiwi that are subsequently made allow the kiwi to continue to live on in the cloaks, enhancing the mana of those privileged enough to wear them," she says.
Te Manu Huna a Tāne is published by Massey University Press.
Click here for more information, including a Q&A with Jenny Gillam and a review by The Spinoff.