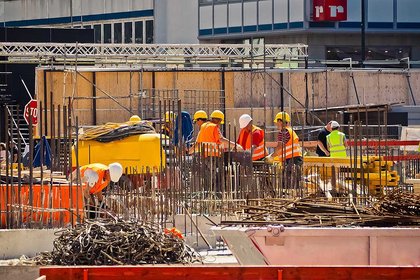 Last updated: Tuesday 23 August 2022
New findings from Massey University's Centre for Public Health Research show Māori are at greater risk of harmful occupational exposures than non-Māori – despite doing the same jobs.
The study surveyed more than 5000 people from around New Zealand to determine what risk factors they were exposed to at work. The research was recently published in the Journal of Epidemiology and Community Health.
The research, one of the first studies internationally to compare occupational risk factors between indigenous and non-indigenous people, suggests the contribution of the occupational environment to health inequities between Māori and non-Māori has been underestimated.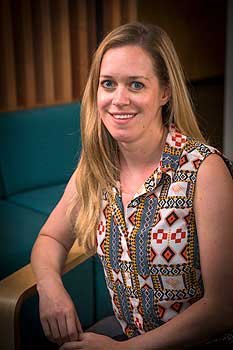 Dr Hayley Denison says for dust and chemical exposures, the main differences related to Māori working in occupations where these exposures are more common. However, for physical and organisational factors, the differences in reported exposure were not explained by job role.
"Even within the same job, Māori were more likely to be exposed to physical factors such as heavy lifting and loud noise, and organisational factors such as carrying out repetitive tasks and working to tighter deadlines when compared with non-Māori. Our research suggests there may be unconscious bias operating in workplaces in New Zealand, whereby Māori are given more risky tasks at work," she says.
"Both Māori men and women were twice as likely to perform heavy lifting. Māori women were twice as likely and Māori men three times more likely to be exposed to loud noise and Māori men were also almost three times more likely to regularly use tools that vibrate."
In total, 2344 Māori and 2710 non-Māori participants were included in the study. Participants were sampled from the New Zealand electoral rolls and invited to take part in a phone interview which included questions about current workplace exposures.
Inequities in exposure to occupational risk factors between Māori and non-Māori workers in Aotearoa New Zealand, was co-authored by Dr Hayley Denison, Dr Amanda Eng, Lucy Barnes, Soo Cheng, Associate Professor Andrea 't Mannetje, Katharine Haddock, Professor Jeroen Douwes and Dr Lis Ellison-Loschmann from Massey University's Centre for Public Health Research, and Professor Neil Pearce from the London School of Hygiene and Tropical Medicine.