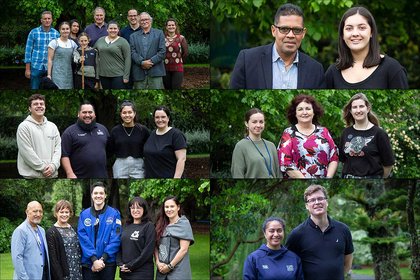 Last updated: Wednesday 6 April 2022
Massey's Pūhoro STEM (science, technology, engineering and mathematics) Academy members are heading out into the workplace as summer interns.
Pūhoro, which aims to provide a long-term skills pipeline from secondary school through to tertiary and into employment, has organised eight summer internships over 10 weeks for first-year university students.
The start of these internships, which are made possible by support from the Our Land and Water National Science Challenge, were celebrated with a whakatau last month. Board chair Hōne McGregor says the science challenge is a proud partner of the Pūhoro programme.
"Pūhoro enables rangatahi Māori to meaningfully engage in science," Mr McGregor says. "They can explore their current and future contribution to the science community through Māori-led research and as Māori scientists equipped with a Māori world view."
The internship providers include Fonterra, where interns will investigate the commercial ingredient possibilities of human milk oligosaccharides and screen peptones to measure how probiotics grow, and NZ Algae Innovations, New Zealand's only spirulina farm.
Pūhoro students Shahanna Tahere and Georgia Patching will work with scientists from Plant and Food Research and Ngā Uru o te Ngahere to explore the effects of mamaku (fern root) in rewana bread to test the effects on starch digestion relevant to diabetes.
"I am majoring in human nutrition so this internship is right up my alley," Miss Patching says. "What's more exciting is that this project also explores the interface between mātauranga Māori and the use of mamaku as a rongoā[traditional Māori medicine] Māori and the western application of science."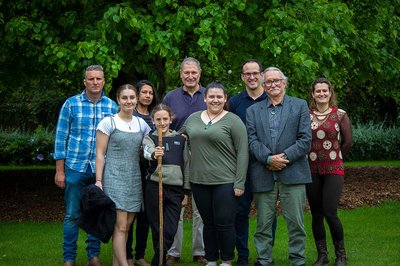 Taking the next step
Xavier Bowe, who has just completed his final year at Palmerston North Boys' High School and intends to study health sciences, will commence his internship at MidCentral District Health Board with the support of Kia Ora Hauora. Kia Ora Hauora coordinator Leigh Andrews says, "The internship opportunity is an important way for young Māori to explore clinical and cultural development and broaden their understanding of the importance of building Māori capacity in the health workforce."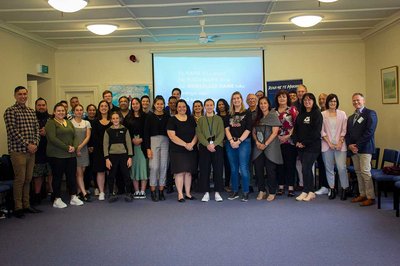 Celebrating success
At the conclusion of the internships, a Pō Whakanui with whānau and partners will be held, where each student will provide a three-minute presentation about their experience.
Director of Pūhoro STEM Academy Naomi Manu says this is a significant milestone for Pūhoro as it strengthens the operational pipeline between school, tertiary education and the workforce.
"This programme enables students to discover their passions and to work in new and exciting STEM environments whilst being mentored by people who are committed to building Māori capability in STEM. This is made possible by the generous support of Our Land and Water and Pῡhoro/Massey University are match-funding for these internships. 
"We are looking for more internships opportunities as well, so if anyone is interested, then we encourage them to get in touch."