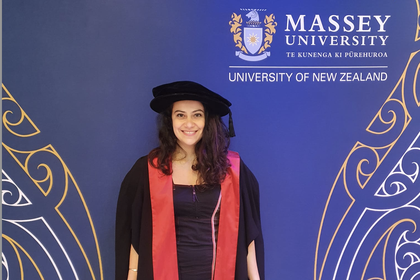 Last updated: Thursday 15 December 2022
For her doctoral thesis, five high-profile women politicians: Jacinda Ardern, Rachida Dati, Najat Vallaud-Belkacem, Metiria Turei and Paula Bennett were examined. Dr Galy-Badenas says the media have a significant impact on how people think and how dominant views are reinforced.
"Previous studies have demonstrated how biased reporting may give the audience a bad impression of these women politicians. There is an added layer of biased reporting in coverage of minority women politicians. Minority women politicians experience not only sexist coverage, but a combination of discriminatory coverage that differ depending on their social identities."
Dr Galy-Badenas refers to social identities as, "The many facets of a politician, such as their gender, their race, their ethnicity, their socio-economic standing, their immigration status, their relationship status all significantly contribute."
She found the historical and cultural differences of Aotearoa and France influence the way media cover these women politicians in terms of their social identities.
With media in New Zealand operating in a bicultural context , Dr Galy-Badenas found significant emphasis on a politician's race, gender and socioeconomic standing.
"Metiria Turei and Paula Bennett, both were denigrated as Māori and in their political roles as woman, but on different grounds. Bennett being not a stereotypical Māori who aligned with the dominant culture, reflected in the more gendered coverage she received; whereas Turei, who explicitly embodies Māoriness, is marginalised for being Māori in addition to being a woman," she says.
Conversely, media coverage in France saw female politicians deemed universalism as the underlying force behind coverage of female politicians, as reflected in French politicians Rachida Dati and Najat Vallaud-Belkacem.
"French newspapers Le Monde and Le Figaro frequently mentioned the immigrant background of both ministers, especially in reference to their missteps, which effectively render them illegitimate in their ministerial roles."
Her findings demonstrate how multifaceted discourses can be, especially when numerous intersecting social identities are involved, and how important it is to understand the societal, political and historical context in which media discourses are generated.
Her research enriches the conversation on intersectionality and contributes to the body of knowledge on gendered and discriminatory mediation.
"The best outcome I wish my research would generate would be for the media to reflect on the way they cover minority people, specifically minority women, to understand the impact that discriminatory coverage has on people's opinion and society, and ultimately to change the way they portray those women."
Wednesday 14 December 2022
Campbell Thompson's parents were the inspiration for him to make a career change to become a nurse.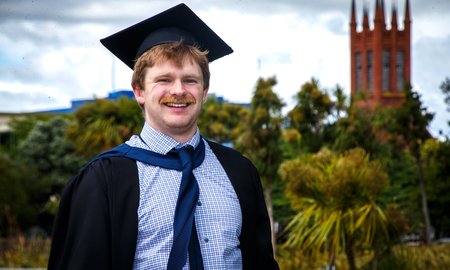 Wednesday 7 December 2022
Maths anxiety is a pervasive phenomenon globally that not only affects students but can also impact those that teach maths.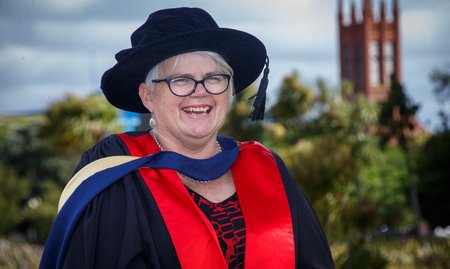 Tuesday 29 November 2022
It was the family business that motivated Marama Tepania, Ngā Puhi, Ngāti Kahu, to resume her education journey and follow a path where she is not only learning, but also supporting others in their studies.