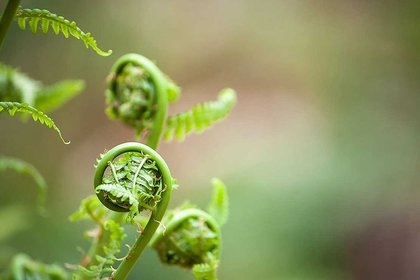 Last updated: Tuesday 22 March 2022
Professor Helen Moewaka Barnes, Te Kapotai, Ngapuhi-nui-tonu, from Massey University's SHORE & Whāriki Research Centre, has been awarded nearly $5 million to investigate environmental and kaupapa Māori initiatives aimed at providing much needed gains in Māori health outcomes. 
She is the second Māori woman to lead a research programme funded through the Health Research Council of New Zealand's rangahau hauora Māori investment stream. This investment stream provides dedicated funding for Māori-led research that values Māori worldviews and builds Māori research capacity and leadership.
The study is one of five research programmes funded as part of the HRC's $81 million investment in new research projects and programmes announced today by Minister Megan Woods. The research begins in August and will be carried out over the next five years.
The programme will investigate Māori knowledge and concepts between place, belonging and people, and how those factors relate to overall wellbeing. The research will explore health models and initiatives informed by kaupapa Māori understandings of interrelated health determinants. This will help the team gain an understanding about what is or is not working, to ultimately develop new initiatives aimed at improving the health and wellbeing of all New Zealanders.
"As a dynamic and unified concept of health, the Tangata Whenua Tangata Ora programme places relationships between tangata [people] and te tai ao [the natural environment] as central to our understandings of supporting hauora [health]," Professor Moewaka Barnes says.
"It's about bringing Māori knowledge and leadership to the fore. We know there have always been strong connections to the land but colonisation has created challenges. While Māori have maintained a strong concept of what kaitiakitanga [guardianship] means, what belonging means and relationships with the whenua [land], this is not just for Māori and indigenous people, but for everyone.
"Our transdisciplinary team, with a strong track-record in research with Māori communities, will explore health models and initiatives informed by kaupapa Māori understandings of interrelated health determinants. We want to know what's currently working or not working, where communities are at with their initiatives, where do they want to go. We will also be developing initiatives over the five-year study, based on what we're learning and being told by those involved," she says.
Kaupapa Māori methodology will guide four co-created research projects, with Māori driving local initiatives aimed at developing deeper understandings of reconnecting people to the land, as a conceptual and practical way of producing Māori health gains.
"Initiatives will be run by the community sites and range from kaitiakitanga activities [restoration of lakes and waterways], community gardening, healing journeys through environments, learning stories of place and connecting people through shared histories and shared solutions. Although the overall aim is to bring all generations together, there will be a particular focus on young people and mothers in some sites."
Professor Moewaka Barnes says the work will bring people together around a common sense of purpose, to tackle health in a holistic way. "When you get people working together and thinking they can bring about change on a whole range of levels, you then generate wellbeing. Rather than looking at eradicating a particular illness or solving one problem, it's about mental health, physical health, nutrition, identity, belonging, a whole range of things."
The study will produce theoretical, conceptual and practical knowledge working alongside five physical sites promoting hauora through whenua (land) initiatives.
"We know that relationships with the environment are critical to our social, cultural, spiritual and physical wellbeing, but research, particularly holistic and indigenous focused research is sparse," Professor Moewaka Barnes says.
"This programme will explore matauranga Māori [Māori knowledge] and other indigenous knowledge contributions in a systematic way, bringing Māori approaches to the fore. Given the critical state of the environment, this is a key opportunity to explore and highlight indigenous practices and leadership as transformative pathways for healing our planet. The programme team will build capacity, capability and leadership to promote a positive Māori research culture."
Massey University Vice Chancellor Professor Jan Thomas congratulated Professor Moewaka Barnes and colleagues on gaining funding for the research programme.
"This work is so very important, in terms of facilitating indigenous knowledge development both at Massey and in our community, particularly among Māori as tangata whenua of Aotearoa New Zealand. The outcomes from this study will make significant contributions to the way Māori health and wellbeing is supported, nurtured and enabled moving forward, and hopefully go some way to balancing the scales between Māori and non-Māori health equity.
"Indigenous knowledge systems have much to offer future models of health care in Aotearoa New Zealand. These models will be broad and transformative in the way they integrate planetary health with our thinking about the lived human experience of wellbeing. It truly is a holistic research programme and as a University, we are so proud to have Helen among our research staff."
Professor Moewaka Barnes will lead the team, involving researchers, advisors, collaborators and community partners from around New Zealand, as well as the United States and Canada. The research programme, entitled Tangata Whenua Tangata Ora: Investigating health gain through whenua initiatives, begins August 1 2019.
Programme lead
Professor Helen Moewaka Barnes, Te Kapotai, Ngapuhi-Nui-Tonu, Director, Te Rōpu Whāriki, Co-Director, SHORE & Whāriki Research Centre, College of Health, Massey University
Objective Leaders
Associate Professor Leonie Pihama, Te Atiawa, Ngāti Mahanga, Ngā Mahanga a Tairi, Director, MAIA, Māori and Indigenous Analysis Ltd
Dr Cherryl Waerea-i-te-rangi Smith, Nga Wairiki/Ngati Apa, Te Aitanga a Hauiti, Ngāti Kahungunu and Ngai Tahu, Te Rūnanga o Ngā Wairiki Ngāti Apa
Investigators
Dr Angela Moewaka Barnes, Te Kapotai, Ngapuhi-Nui-Tonu, senior researcher, Te Rōpu Whāriki, SHORE & Whāriki Research Centre, College of Health, Massey University
Dr Teah Carlson, Te Whānau a Apanui, Waikato-Tainui, Ngāti Porou, researcher, Te Rōpu Whāriki, SHORE & Whāriki Research Centre, College of Health, Massey University
Dr Naomi Simmonds, Raukawa, Ngāti Huri, MAIA, Māori and Indigenous Analysis Ltd
Site based researchers
Dr Gail Tipa, Ngai Tahu, Tipa and Associates, Waitaki site leader
Heeni Taane, Maungaharuru Tangitu hapū, community researcher, site leader Tangoio Marae, North of Napier
Ken Taiapa, Ngāti Porou, Rongowhakaata, researcher Katere ki te Moana, Taranaki
Andre McLachlan, clinical psychologist, Te Rūnanga o Ngā Wairiki Ngāti Apa
Grant Huwyler, chief executive, Te Rūnanga o Ngā Wairiki Ngāti Apa
Pauline Hiroti, Rangatahi researcher, Te Rūnanga o Ngā Wairiki Ngāti Apa
Dr Takirirangi Smith, Kairuruku/Research Associate, Te Kawa a Māui, School of Māori Studies, Victoria University
Community researchers/advisors
Dame Rangimarie Naida Glavish, Ngāti Whatua, Kaumatua
Professor Linda Tuhiwai Smith, Ngāti Awa, Ngāti Porou, Chair Education, University of Waikato
Associate Professor Michelle Johnson-Jennings, Choctaw Nation, Canada Research Chair in Indigenous Community Engaged Research, University of Saskatchewan, Canada
Associate Professor Kyle Powys Whyte, Potawatomi Nation, Timnick Chair in the Humanities, Michigan State University, United States
International collaborators
Professor Margo Greenwood, Director of the National Collaborating Centre for Aboriginal Health, University of Northern British Columbia, Canada
Professor Deborah McGregor, Canada Research Chair in Indigenous Environmental Justice, York University, Canada
Dr Vanessa Sloan Morgan, Banting Postdoctoral Fellow Geography Program, University of Northern British Columbia, Canada
Associate Professor Margot Parkes, Canada Research Chair in Health, Ecosystems and Society, University of Northern British Columbia, Canada
Assistant Professor Zaneta Thayer, Department of Anthropology, Dartmouth College, Hanover, United States