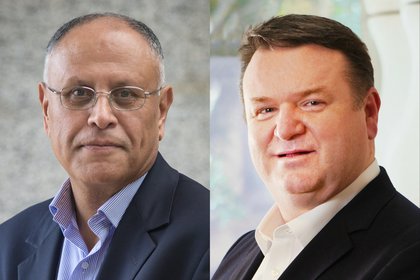 Last updated: Friday 29 July 2022
The proposed programme would enable Massey students to graduate with an internationally recognised professional qualification and postgraduate degree.
Under the proposal students could become provisional members of Chartered Accountants ANZ during their final year of masters study and be eligible to apply for CA membership upon successful completion of three years of approved employment.
Head of the School of Accountancy Professor Fawzi Laswad says, "We're thrilled to be exploring this pathway for our postgraduate students to become CA qualified and furthering our ongoing relationship with Chartered Accountants ANZ.
"The proposed pathway will offer our MPAcc students a significant head start in their professional accounting careers. The embedded program would ensure students received extensive academic support while completing all the CA Program study requirements including the workshops and exams."
Chartered Accountants ANZ Group Executive of Education and Marketing Simon Hann says this is the fourth university partnership of its kind following earlier successful pilots across New Zealand, Western Australia and New South Wales.
"This forms part of our ongoing refresh of the CA Program to ensure it remains future-focused and supports the capabilities sought by employers. By broadening the entry pathways into the program, we are attracting the next generation of talent as well as increasing the diversity of the profession.
"The strong theoretical foundation of a master's degree goes hand-in-hand with the technical and applied knowledge of the CA Program and connects students to a 1,000,000 strong global professional network," Mr Hann says.
CA ANZ is the only professional accounting body approved as a Higher Education Provider by the Tertiary Education Quality and Standards Agency (TEQSA), Australia's independent national regulator of the higher education sector.
Massey Business School is rated in the top five per cent of global business colleges by AACSB International.
The proposed new master's degree is expected to be made available to new and existing students from 2024 pending approval. For more information or to apply for Massey University's current Master of Professional Accountancy click here.
Monday 20 June 2022
Professor Hamish Anderson was recently awarded the prestigious Chartered Accountants Australia and New Zealand (CAANZ) Fellowship.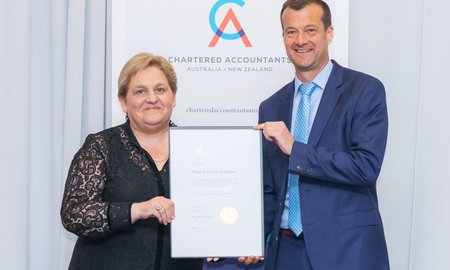 Wednesday 24 February 2021
Dr Nives Botica Redmayne has been appointed in recognition of her contribution to the profession through her teaching, research, regulation of the profession and standards setting and her contribution to governance roles she held within CAANZ.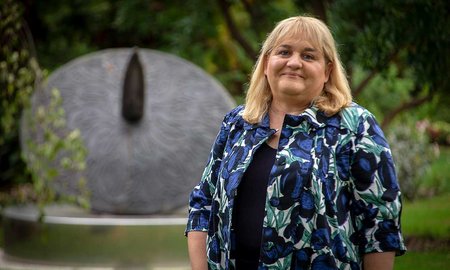 Thursday 21 March 2019
The Massey Business School has been ranked third in Australasia and first in New Zealand for accounting research impact and productivity.