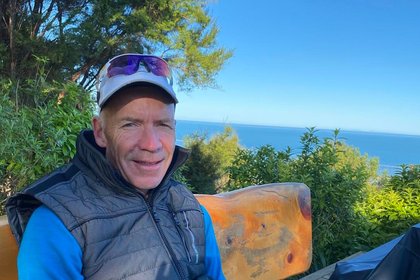 The Athletics New Zealand Connections Conference, held on 9 September at the Sport and Rugby Institute on Massey's Manawatū campus, welcomed Professor Andy Martin from the School of Sport, Exercise and Nutrition as their keynote speaker.
The annual conference was attended by approximately 90 coaches and administrators, including Olympian Dame Valerie Adams.
Professor Martin's keynote speech focused on the importance of creating club culture and a sense of community. He spoke about the importance of building connection and a sense of belonging amongst members, which will in turn aid clubs in building an environment that people want to engage with
"It is important to provide social opportunities, as well as sport activities. To be able to 'play' athletics with friends and family, so there are multiple reasons why members want to be part of the club," he says.
Professor Martin is no stranger to the sport of athletics, having been a member of the Feilding Moa Athletics Club and the Manawatū Triathlon Club for the past 25 years. He has participated in New Zealand Ironman and represented New Zealand at the age group World Triathlon Championships. He also holds professional coaching qualifications in football and tennis and has been actively involved in coaching at both junior and senior level.
Professor Martin's sport management research has focused on building winning and effective cultures in sports organisations and teams. He brings a wealth of sport management knowledge and expertise, evidenced by many journal publications and co-authored books, such as A Will to Win, based on Silver Ferns team culture and leadership and Legends in Black, which focuses on why the All Blacks win.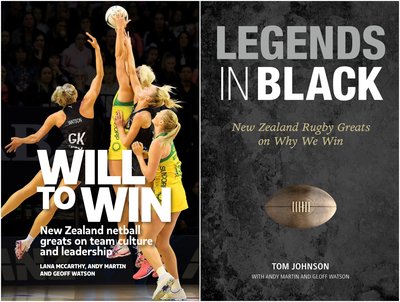 Athletics New Zealand Club Development Lead Stuart Savage says developing an effective club culture is something that is often overlooked.
"Club culture is vitally important when providing quality experiences, retaining much-valued volunteers and engaging with our members. We want clubs in athletics to think about both their club culture and strategy when developing their environments as they go hand in hand. The knowledge and insights Professor Andy Martin offered at the conference have been invaluable."
Thursday 4 June 2020
The new book 'Will to Win' speaks to netball legends about the high performance, popular team sport.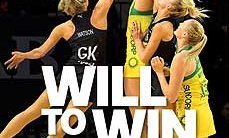 Monday 17 December 2018
Professor Andy Martin doesn't just pass on knowledge to his students - he develops "confident people who can thrive anywhere".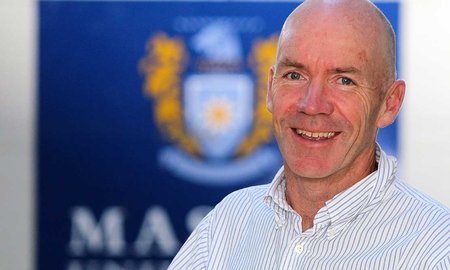 Wednesday 15 March 2017
As the manager of a major kids' triathlon series in Manawatū for more than a decade, Associate Professor Andy Martin can claim at least some of the credit for getting thousands of children involved in the sport.