What we do
The Working Dog Centre draws on the expertise of some of New Zealand's most renowned canine veterinarians to develop research to improve the health of working dogs.
We have expertise in animal:
behaviour
welfare
medicine
epidemiology
surgery.
Research
Our research projects cover husbandry, nutrition and disease in working dogs. Listed below are some examples of our projects.
Accuracy of 3D printed drill guides for lumbosacral pedicle screw placement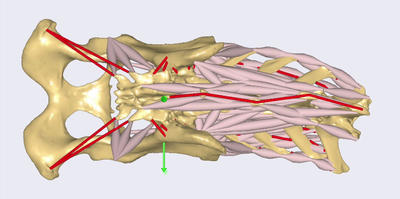 Research into the accuracy of a patient-specific drill guide created using computer-aided design from CT data and printed using rapid prototyping technology for placement of lumbosacral pedicle screws in dogs.
Degenerative lumbosacral stenosis (DLSS) is a common cause of lumbosacral disease in dogs. It is observed in middle-aged (7–8 years), average to large breed dogs – with a predisposition for the German Shepherd dog.
DLSS presents as lumbosacral pain and a decreased ability to jump, which is a significant cause of early retirement for working dogs. Surgical treatment is indicated:
when the pain is severe and nonresponsive to medical treatment
when the motor or sensory deficits are present
in working dogs for whom pain-free performance is essential.
Surgical decompression, combined with pedicle screw-rod fixation (PSRF) of the affected spinal segment is currently used to treat spinal stenosis, spinal instability and degenerative disc disease in people. This surgery is challenging and risks neurologic complications during hardware placement. Great precision is essential to avoid potential complications because of the small bone geometry and the juxtaposition to the spinal cord and/or cauda equina.
In human spinal surgery, intra-operative imaging techniques ensure safe and accurate placement of pedicle screws, but these techniques are not routinely available in veterinary practice. Andrew Worth has developed a stabilisation procedure using three-dimensional (3D) printing, also termed rapid prototyping technology, to design patient-specific implants for dogs. Compared to free-hand and conventional fluoroscopic techniques the implant should give a higher degree of accuracy and safety for lumbosacral pedicle screw placement in dogs. This implant has been successfully used clinically in a small number of cases, but the accuracy of pedicle screw placement has not been confirmed in more dogs.
Drill guides manufactured with rapid-prototyping technology have been compared to intra-operative fluoroscopy in the human lumbar spine, but this has not yet been studied in the canine lumbosacral spine. It is important to assess if the intended accuracy of a custom LS implant can actually be replicated in a canine subject using a patient-specific drill guide. To the author's knowledge, the proposed study will be the first to compare the accuracy of screw placement using 3D printed drill guides to traditional screw placement using only anatomic landmarks in the canine lumbosacral spine.
Characterising the nutritional qualities of mutton for working dogs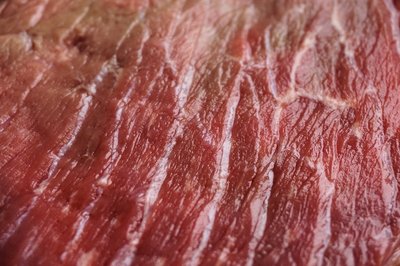 This project aims to address the current poor level of understanding and advice on the nutritional value of typical farm and commercial diets from rural professionals. The project will investigate the nutritional composition of commonly fed mutton pieces from differently conditioned ewes. The results will be added to a data set from a previous study in 2017. From that study, a large data set was collected from 106 dogs from 22 farms as part of a Working Dog Centre funded study.
Using the nutritional information in conjunction with photos of the mutton pieces and other feeds a feeding investigation and information toolkit will be developed for rural professionals. This toolkit will enable them to confidently investigate the current feeding and energy expenditure for dogs on the farm and provide quality advice on the benefits and limitations of various diets.
Effects of nutrition on the performance of working dogs
Anecdotally, improved nutrition has advantages for working dogs, but farmers struggle to identify exactly what those advantages are. Other studies have suggested indirectly that these improvements may be due to:
nutrient digestibility
the slower release of glucose
a reduction in gastrointestinal and musculoskeletal injuries.
One controlled trial in farm dogs suggested that a falling haematocrit during heavy work may be preventable through nutrition. However, there is a lack of objective data to make firm dietary recommendations beyond simply avoiding deficiency. In addition, there is a lack of data to define what a healthy, let alone ideal, body condition for working farm dogs is. This study aims to assess the effect of improved nutrition on the body condition score and body weight of working dogs in New Zealand and to validate a body composition assessment technique across a range of condition scores. To assess the benefit of improved nutrition on the haematology profile and determine the difference in the incidence of injuries.
Twenty-four farms from four regions of New Zealand will be enrolled. Two animals at each farm will be randomly selected and fed a premium performance diet exclusively. Four dogs will be fed a diet typical for that farm. The farmer will keep a food diary. Each month the animals' weight and morphometric measurements will be recorded. Blood samples will be taken every second month. Body composition will be measured using the isotopic dilution method. The farmer will record all injuries his dogs have obtained and the specified subjective assessments of all dogs.
The difference in the key outcome variables, body composition, weight, haematology and injury rates, will be compared between the premium and control diet groups. When completing the analysis, known and collected confounders such as age, breed, usage/workload and farm will be accounted for. A multivariable regression model will accurately define lean body mass in working farm dogs. The model will use morphometric data and measured body composition as the outcome variable.
Epidemiology of canine pneumovirus among New Zealand dogs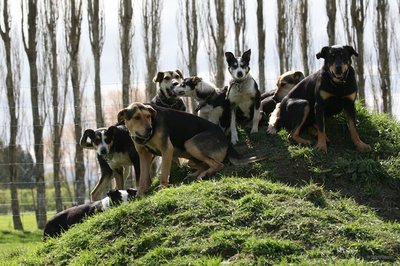 Infectious Canine Tracheobronchitis (ICT), often known as "kennel cough", is an acute, highly contagious respiratory disease in dogs. It usually affects young dogs in a multiple-dog environment, such as working dogs.
Typically, affected dogs present with acute onset of paroxysmal dry hacking cough and nasal/ocular discharge. The aetiology of ICT is complex, and the expression of disease is likely to be affected by several host, environment and pathogen-related factors.
Traditionally, Canine Parainfluenza virus, Canine Adenovirus 2 and Bordetella Bronchiseptica were regarded as most commonly involved in ICT and are incorporated into available vaccines. However, other pathogens, including canine pneumovirus (CnPnV), have also been detected in diseased dogs. The involvement of newly discovered canine respiratory viruses such as CnPnV in kennel cough may explain occasional outbreaks of respiratory disease among fully vaccinated dogs.
Although the etiological involvement of CnPnV in kennel cough remains to be established, it was the most commonly detected virus among dogs with clinical signs of respiratory disease during a recent virological survey conducted in our laboratory. However, there are currently no data available on the prevalence and epidemiology of this virus in New Zealand. As such, the aim of the proposed project is to investigate the epidemiology of CnPnV among New Zealand dogs. Archival canine sera (n = 1015) sourced from diagnostic submissions to one commercial laboratory over a period of 10 months will be tested for the presence of CnPnV antibodies. Associations between CnPnV antibody status and sex, age, disease status of the dogs or geographical origin of the sample will be investigated using appropriate statistical methods.
The proposed study will contribute to our understanding of pathogens that may be involved in kennel cough under local New Zealand conditions. In the long term, it will contribute to the development of the most effective control strategies to minimise the occurrence and cost of kennel cough among New Zealand dogs.
Pharmacokinetics of abamectin in the dog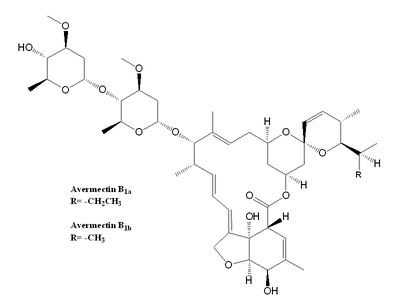 There have been numerous incidences of poisoning in New Zealand dogs from exposure to concentrated abamectin-containing parasiticides, usually pour-on products that are palatable to dogs. The number of valuable working dogs fatally poisoned is not known but is likely to be significant based on known incidences.
The pharmacokinetic properties of abamectin, a parasiticide, in dogs are not published in the public domain. This information is important in understanding the processes of absorption and excretion when treating poisoned dogs. Identifying the time it takes to absorb and eliminate abamectin in the dog would be valuable in developing an effective treatment plan.
A pharmacokinetic study using dogs given an oral dose of Genesis Pour-on will be completed. Six dogs will be serially sampled for up to 36 hours based on a pilot study on one dog. Plasma samples will be analysed using High-Pressure Liquid Chromatography (HPLC) to determine the pharmacokinetic properties of abamectin in each dog. The abamectin disposition in the dog will be published for the use of veterinary professionals, farmers and other interested persons. The publication will also highlight the need for prevention and provide a scientific basis for the effective treatment of poisonings.
TeamMate a prospective study of working farm dog health and wellbeing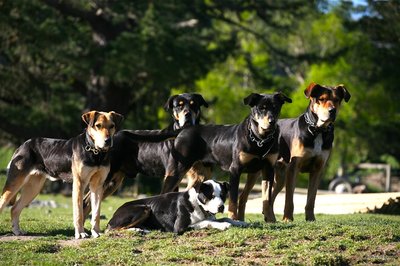 A survey of veterinarians found that approximately 40% of working farm dogs that came to the clinic had suffered a traumatic injury, and the other 60% had a medical illness. When we asked farmers about health problems their dogs had, 50% of working farm dogs had an injury; and when their dogs suffered an injury, it increased the risk of death. These studies contribute valuable information about the occurrence of disease but do not allow us to determine what increases the risk of a dog suffering from injury or illness.
In 2014, a five-year longitudinal study of working farm dogs called TeamMate began. Since the launch, researchers have enrolled 149 farmers and 765 dogs. Dogs enrolled in the study get a complete physical examination by a Vetlife veterinarian twice a year. The study will provide substantial insight into health conditions that affect farm dogs. For the more common conditions, we will be able to identify risk factors. We will also be able to explore protective factors for the longevity of a farm dog's working life. The results will allow us to make detailed recommendations for New Zealand's hardest agricultural worker, the farm dog.
The prevalence of hip dysplasia in the New Zealand Huntaway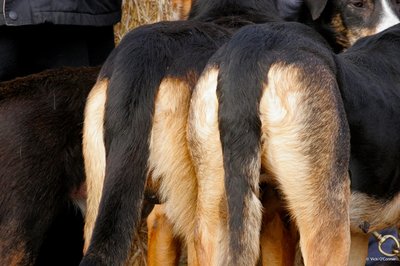 Canine hip dysplasia (CHD) is a debilitating disease in many breeds of domestic dogs. Hip dysplasia can cause suffering and dysfunction. Given the requirement for farm dogs to work for long periods and over long distances, this condition could impact the working life of an essential farm asset.
A study conducted in 1997 in the Taihape area found one in five Huntaways had hip dysplasia and the majority of owners were largely unaware of the problem. This study aims to conduct a second survey to determine if the prevalence has changed over the past 20 years and the current prevalence of hip dysplasia nationally in NZ Huntaway dogs.
The study will use the PennHIP method to report the laxity profile of a group of Huntaway dogs in combination with the extended hip view. If we can determine the extent of the problem we can give impetus to further research into the collection of genomic estimated breeding values (gEBVs) via SNP chips (single-nucleotide polymorphism arrays). Such information would allow the application of genomic selection and could reduce the incidence of hip and elbow dysplasia in the New Zealand Huntaway.
Welfare provisions for assistance dogs in public transport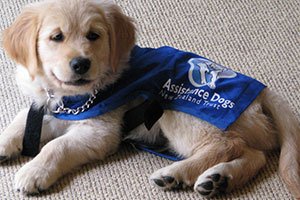 This research assessed the extent to which current laws, policies and practices regarding access to public transport in New Zealand incorporate concerns regarding the wellbeing of assistance dogs. The work is based on the recognition of these animals as sentient beings with welfare needs expressed in the five freedoms for animals promoted by the Royal Society for the Prevention of Cruelty to Animals (RSPCA, 2012). To meet the aims of the project 13 semi-structured interviews were conducted with public transport stakeholders, including assistance dog agencies and handlers, public transport providers and local government agencies in New Zealand.
Three key themes emerged:
Access and welfare provisions in current legislation and policies – From Theory to Best Practice.
Discrepancies between legislation and policy, existing barrier and variation in transportation service providers – Access and Welfare Experiences: Between Law and Best Practice.
Outline future communication strategies based on consultation and participation – key messaging to overcome the barriers identified during the research – Promoting Welfare.
The report highlights gaps in the legislature regarding the welfare provisions afforded to service animals. While legislation permits the presence of service animals within public spaces and places, including diverse forms of public transportation, there is a considerable gap regarding their welfare. Interpretation of the access legislature is generally up to individual transport service providers, including whether or not additional provisions meet animal welfare needs in transit.
This research project expands the attention of studies to date regarding access to public spaces for the disabled from a human-centric focus to one that also incorporates an assessment of the well-being of assistance dogs. The study advances academic work and thinking in the field of disabled studies. It has practical benefits for assistance dogs through the re-assessment of policies and practices to ensure their wellbeing. A focus on the welfare of assistance dogs is beneficial for handlers. It will reduce their concern for the dog's wellbeing and potentially increase the duration of the dog's working life because of fewer stressors.
The project's results have important implications for the future direction of disabled, accessibility and welfare studies of assistance dogs travelling on public transport in New Zealand.
Our people
The directors of our centre are either consultants at the Massey University Veterinary Teaching Hospital, veterinarians in private practice or Massey University scientists.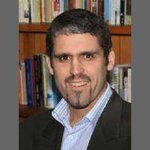 Associate Professor Nick Cave
BVSc MVSc MACVSc DipACVN Registered Specialist
Group Leader - Academic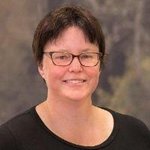 Professor Naomi Cogger
BSc (Hons) PhD
Professor in Epidemiology and Risk Analysis/Postgraduate Lead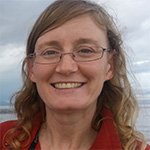 Vicki Erceg
BVSc MVSc (Hons)
National Police Dog Coordinating Veterinarian
Associate Professor Kate Hill
BVSc(Hons) DipACVIM Registered Specialist
Director, Master of Veterinary Medicine (MVM) Programme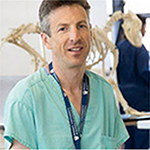 Professor Andrew Worth
BVSc PGDipVCS MANZCVSc FACVSc Registered Specialist
Professor of Small Animal Surgery
Publications
Worth AJ, Meij B, Jeffery N. Canine degenerative lumbosacral stenosis: Prevalence, impact and management strategies. Veterinary Medicine: Research and Reports.
Worth AJ, Cave NJ. A veterinary perspective on preventing injuries and other problems that shorten the life of working dogs. Revue Scientifique et Technique-office International des Epizootics 37(1), 161-169, 2018.
Gordon S, Bridges JP, Tomiln SC, Hartman A, Worth AJ. Repeatability of Three-Dimensional Computed Tomographic Volumetric Measurement of Lumbosacral Intervertebral Foramina in German Shepherd Dogs. Veterinary Comparative Orthopedics and Traumatology. 31 (5), 339-343, 2018.
Saunders H, Worth AJ, Bridges JP, Hartman A. Evaluation of the rostral projection of the sacral lamina as a component of degenerative lumbosacral stenosis in German shepherd dogs. Veterinary Surgery 47(5), 654-63, 2018.
Worth AJ, Hartman, A, Bridges JP, Jones BJ, Mayhew IG. Medium-Term Outcome and CT Assessment of Lateral Foraminotomy at the Lumbosacral Junction in Dogs with Degenerative Lumbosacral Stenosis. Veterinary Comparative Orthopedics and Traumatology. 31, 37-43, 2018.
Frame K, Bridges JP, Worth AJ. Effect of a calcaneo-tibial screw on medial and lateral stability of the canine tarsocrural joint ex vivo. Vet Comp Orthop Traumatol 30(5), 331-338, 2017.
Worth AJ, Hartman A, Bridges JP, Jones BR, Mayhew IG. Computed tomographic evaluation of dynamic alteration of the canine lumbosacral intervertebral neurovascular foramina. Veterinary Surgery. Volume 46(2), 255-264, 2017.
Worth AJ, Hartman A, Bridges JP, Jones BR, Mayhew IG. Effect of dorsal laminectomy and dorsal annulectomy with partial lumbosacral discectomy on the volume of the lateral intervertebral neuroforamina in dogs when the lumbosacral junction is extended. Veterinary Surgery. Veterinary Surgery. Volume: 46 Issue: 2 Pages: 265-70, 2017.
Funding applications
Our centre encourages and supports relevant research. Funds are available for small projects, and we invite funding applications towards the end of each year.
We will fund proposals from applicants within Massey and researchers and veterinarians outside the university.
If you would like to receive a notification when the funding round opens, please email your contact details to workingdogs@massey.ac.nz
Support the centre
Your donation supports research for service and working dogs in New Zealand.
Our partners