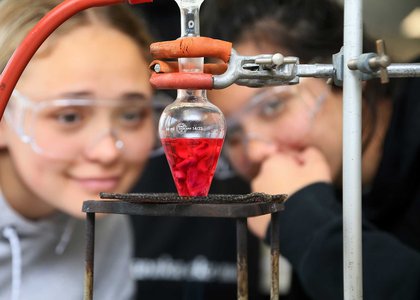 Pūhoro STEM Academy
The Pūhoro STEM Academy fosters young Māori school pupils from Year 11 on their journey through to university, and ultimately the workforce.
The programme works to engage with teachers and whānau to support the students' science study in the Manawatū and Bay of Plenty and to build a wider community of Pūhoro students who share their passion for science. Pūhoro was set up by Massey University with support from Te Puni Kōkiri, the Ministry of Māori Development.
Te Manu Taikō
Te Manu Taikō (TMT) is a programme for secondary school students that aims to build leadership capacity in rangatahi (the younger generation) under a kaupapa Māori (Māori approach and ideology) banner, along with an opportunity for whakawhanaungatanga (establishing relationships) with other young Māori who are focused on coming to university.
They do this by:
encouraging Māori students to see themselves as university bound
helping them to recognise their culture, tikanga and heritage and its value to their educational journey
fostering and building networks and relationships across Massey University
providing students with academic, networking and technical skills.