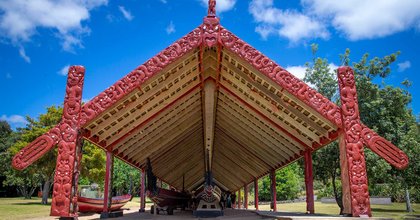 1968
Dr Ephra Garrett was appointed as a lecturer at Massey. Dr Garrett ran the university's first Women's Studies course in 1978 and, with Merv Hancock, founded the Bachelor of Social Work programme in 1987. She built a Māori dimension into teaching and research in the Departments of Social Work and Psychology.
1971
Sir Hugh Kāwharu was appointed a foundation Professor of Anthropology and Māori Studies. His new programme emphasised te reo Māori and Māori culture, and included courses for distance students.
1972
Massey opened its Department of Social Anthropology and Māori Studies, under the leadership of Professor Kāwharu. Its first two courses were Introductory Māori Language, taught by Apirana Mahuika, and Introductory Culture and Society, taught by Te Pakaka Tawhai.
1973
Emeritus Professor Sir Ngātata Love was appointed Senior Lecturer in Management. He went on to become the Faculty of Business Dean from 1985 to 95, and was knighted for his services to Māori in 2008.
1976
The university unveiled its first Māori artworks: four tukutuku panels woven by the Tawhai Whānau for the Department of Social Anthropology and Māori studies.
1980
Te Kupenga o Te Mātauranga Marae opened on the Hokowhitu campus. It was the first marae to be established in any tertiary education institution.
Te Kupenga o Te Mātauranga Marae
1982
The first Māori PhD student, William McMillan, graduated in Agricultural Science.
Māori Studies became available as a major in the BA degree.
1988
Sir Mason Durie was appointed to a chair in Māori Studies. Sir Durie revived the department's curriculum, introducing new courses in Māori Health and Development, and strengthening te reo Māori and Māori Visual Arts.
Massey created its first Māori learning support position, Tama Piripiri.
1989
Massey held its first ceremony to honour Māori graduates, on the Manawatū campus.
1990
Wellington Polytechnic opened Te Kuratini Marae. When the two universities merged in 1999, the marae became a centre for Māori students, and for formal university occasions like graduation ceremonies.
1992
The university launched its Master of Māori Studies degree.
1993
Professor Chris Cunningham created the Te Pūmanawa Hauora research programme in Māori health. The programme is still running today, and is involved in a number of major research projects and collaborations.
Te Pūnamawa Hauora research programme homepage
1995
Massey's first undergraduate students in Māori Visual Arts began working toward their Bachelor degrees.
The School of Māori Knowledge published the first edition of "He Pukenga Kōrero, A Journal of Māori Studies".
1997
Professor Arohia Durie was appointed to lead Te Uru Māraurau, the School of Māori and Multicultural Education. Alongside Professor Huia Jahnke, she led the development of a groundbreaking Māori-medium teacher education degree programme, Te Aho Tātairangi. In 2001, she became the university's first Professor of Māori Education.
The Minister for Māori Affairs, MP Rana Waitai, opened the new Te Pūtahi-a-Toi building on the Turitea campus. Built to reflect modern Māori design and symbolism, the building was a home for the Department of Māori studies. It also fulfilled many of the functions of a campus marae.
1998
Te Rau Puawai was created in partnership with Health Workforce NZ, to provide full-fee scholarships for Māori students working toward qualifications related to mental health. By 2020, more than 400 Te Rau Puawai students had graduated in Nursing, Clinical Psychology, Social Work, Rehabilitation and Māori Studies.
2000
In 2000 more than 3000 Māori students were enrolled at Massey, about half studying in distance programmes.
The first three students graduated with PhDs from Te Pūtahi-a-Toi: Taiarahia Black, Monty Soutar and Brendon Puketapu.
2002
Sir Mason Durie was appointed Assistant Vice-Chancellor Māori and started developing a university-wide Māori @ Massey strategy. He established Te Mata o Te Tau, the Academy for Māori Research and Scholarship, to promote postgraduate study among Māori students.
Professor Robert Jahnke became Professor of Māori Studies.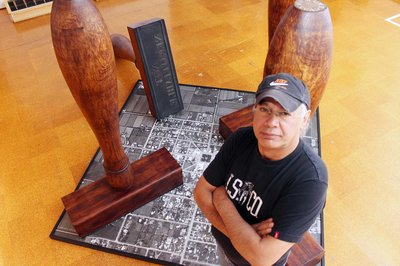 Professor Helen Moewaka Barnes set up Whāriki, to conduct interdisciplinary research and evaluation in a variety of health and social topics.
2003
Professor Taiarahia Black was appointed Professor of Te Reo Māori, and Professor Chris Cunningham Professor of Māori Health.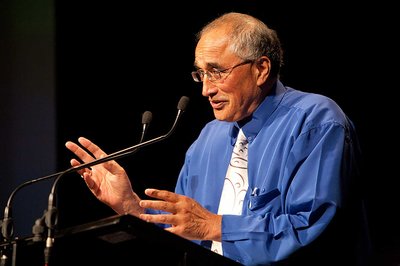 The university set up Te Au Rangahau, a Māori business research unit, under Dr Farah Palmer.
2006
The university approved its Matua Reo Kaupapa, Māori Language Policy.
2007
Te Pumanawa Hauora received a team medal for outstanding research at Massey's annual research awards.
2008
The university launched its cyber portal for Māori doctoral students.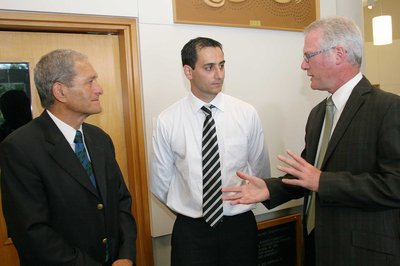 2009
Te Rau Whakapūmau beat its target to support 25 Māori PhDs in a decade by 15, as Massey's 40th Māori doctoral student completed their programme.
The inaugural Ngā Kupu Ora Māori Book Awards were held in Te Wiki o Te Reo Māori, to celebrate excellence in Māori literature and recognise the contribution Māori authors make to New Zealand's literary heritage.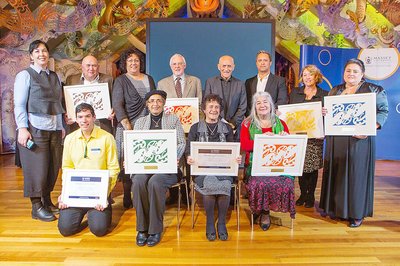 2010
Sir Mason Durie was appointed Deputy Vice Chancellor – a position he held until his retirement in 2012.
In the national Māori Language Awards, Massey won both the Māori Language Week award and the Supreme Award.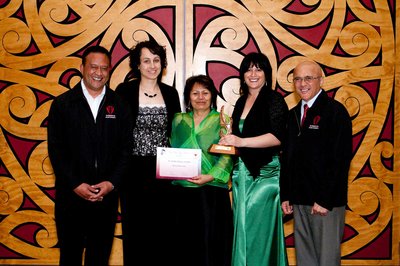 2011
Te Rau Whakaara, a dedicated team of Māori learning advisors, started their work supporting Māori students to succeed at Massey.
2012
Seven digitally-polished, bead-blasted stainless steel pou were erected on the Albany campus. The artwork draws on the legend of Maui's search for knowledge, and each pou represents a step in the education journey.
Dr Selwyn Katene became Assistant Vice Chancellor, Māori and Pasifika.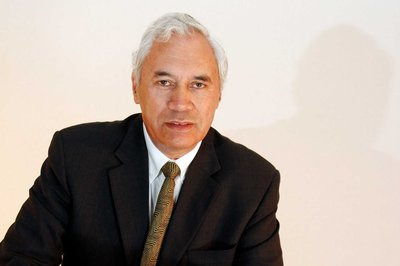 2013
The first students enrolled in Te Aho Tātairangi.
Te Uru Maraurau, the School of Māori and Multi-cultural Education, merged with Te Pūtahi-a-Toi.
2014
Professor Rawiri Taonui was appointed Head of School, Te Pūtahi-a-Toi.
2016
Dr Charlotte Serverne became Assistant Vice-Chancellor, Māori and Pasifika.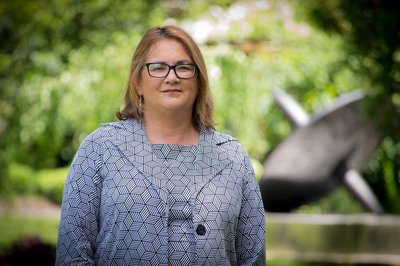 Naomi Manu established the Pūhoro STEM Academy programme, the first of its kind in New Zealand. The academy, run with support from Te Puni Kōkiri, supports young Māori students to study Science subjects from Year 11 through university and into their careers.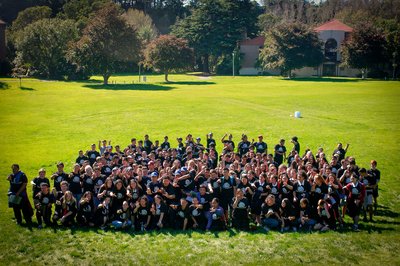 2017
Professor Jan Thomas was welcomed to Massey as Vice-Chancellor of the University.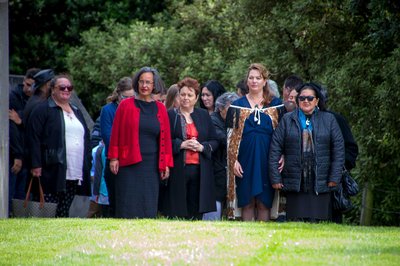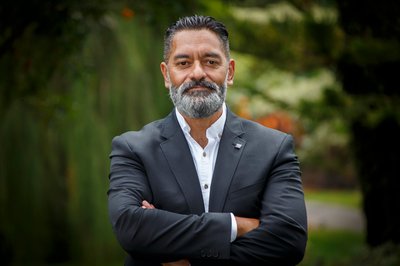 The university accepted its first graduate students into Te Aho Paerewa, a one-year diploma in Māori-medium teaching.
Toi-te-Ora Wharekai opened at the university's Manawatū campus, with the facilities to give manaakitanga to more than 100 visitors at a time.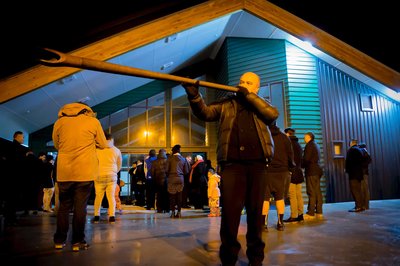 Te Pūtahi-a-Toi celebrated its 20th birthday.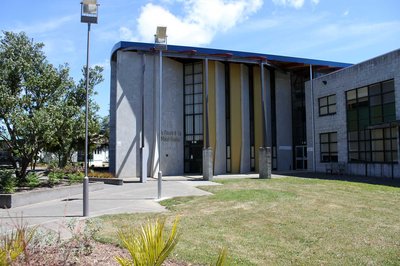 Massey appointed Associate Professor Scotty Morrison as Chair of Te Reo Māori.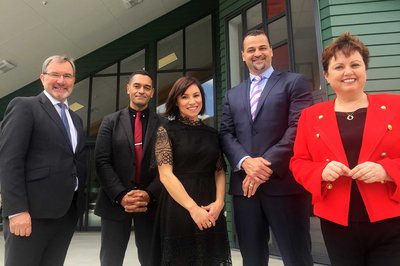 The university delivered te reo classes to TVNZ staff.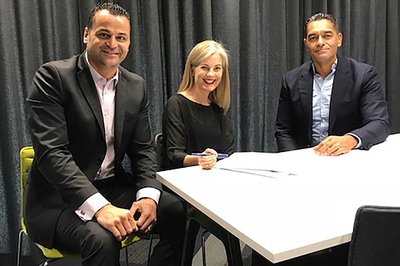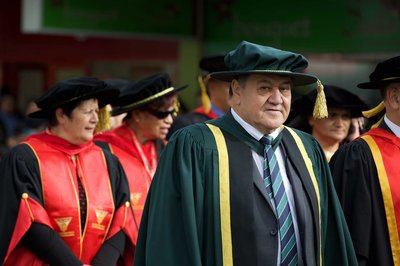 Te Mata o te Tau launched Te Wheke a Toi, the International Indigenous Centre for Critical Doctoral Studies, to promote doctoral study for Māori students.
2020
Professor Meihana Durie was appointed Massey's Deputy Vice-Chancellor Māori.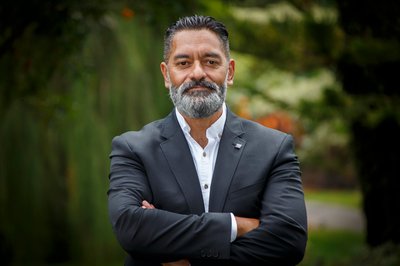 Associate Deans Māori were appointed to each of Massey's 5 colleges, to champion and support the success of Māori students.
An Honorary Doctorate was bestowed to Doctor Manahi Paewai – the first to be bestowed at the Celebration to Honour Māori Graduates.
An unprecedented number of Māori academic promotions were announced, with 2 new professors and 7 associate professors created.