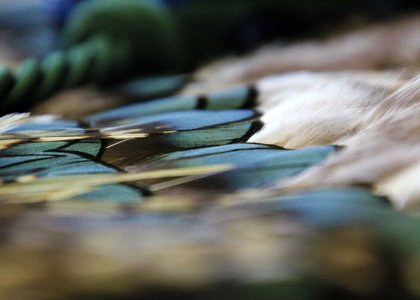 About the awards
Ngā Kupu Ora Māori Journalism and Broadcasting Awards celebrate outstanding journalists who cover Māori issues, and issues impacting on Māori.
The awards seek to encourage reporting that advances understanding of te ao Māori and provides an authentic voice for Māori. They also aim to encourage the number of Māori in journalism and are open to those who can demonstrate a whakapapa Māori.
2020 Awards
Due to Covid-19 event concerns, the 2020 awards were held online on 10 December 2020.
Finalists and winners
News in English
Winner: Carmen Parahi
Finalists:
Mani Dunlop, RNZ
Meriana Johnsen, RNZ
News in te reo Māori
Winner: Kereama Wright, Māori Television
Finalists:
Hania Douglas, TVNZ
Rukuwai Tipene-Allen, Māori Television
Current Affairs in English
Winner: Moana Maniapoto, Māori Television
Finalists:
Te Aniwa Hurihanganui, RNZ
Tania Page, TVNZ
Current Affairs in te reo Māori
Winner: Whatitiri Te Wake, TVNZ
The Supreme Award Winner
Moana Maniapoto
Te Tohu a Tanara Whairiri Kitawhiti Ngata, Lifetime Achievement Award
Dr Huirangi Eruera Waikerepuru CNZM (Posthumous)
Special Commendation
Marae, TVNZ Episode 5
While this programme sat outside the scope these awards, the Judges were unanimous that this episode of Marae was an outstanding example of Māori journalism.
The programme, devoted to acknowledging the passing of the rangatira Dr Huirangi Waikerepuru, was an innovative use of the medium of television at an unprecedented time with Covid-19 lockdowns preventing traditional tangi.
The programme embodied its very name to create a national marae where people could grieve and pay tribute in a uniquely Māori way. It catered unapologetically to a Māori audience and to that audience's needs, using te reo Māori and tikanga authentically and with great respect.
Awards video
News article
Moana Maniapoto named supreme winner at Māori Journalism Awards.
Previous award winners
Journalist of the Year winners
2018 Iulia Leilua
2017 Renee Kahukura Iosefa
2016 Maiki Sherman
Te Tohu a Tanara Whairiri Kitawhiti Ngata, Lifetime Achievement Award winners
2018 Dr Haare Williams, MNZM
2017 Wena Harawira
2016 Tini Molyneux
History of the awards
The inaugural Ngā Kupu Ora Māori Book Awards were held in 2009 to mark Te Wiki o Te Reo Māori, Māori Language Week at Massey and to celebrate and encourage excellence in Māori literature and publishing. Ngā Kupu Ora is the name of the University's library collection of Māori resources and translates as "The Living Words". A copy of each of the winning books has been added to the collection held at the Manawatū Campus.
Initially a panel of judges selected a shortlist of books and winning books were selected by public online voting. In 2011 a judging panel was convened to review and select a list of finalists and to select winners.
For the first four years an awards event was hosted at Te Pūtahi-a-Toi the School of Māori Art, Knowledge and Education at the Manawatū Campus in Palmerston North. In 2013 the name of the awards was changed to Ngā Kupu Ora Aotearoa Māori Book Awards and the awards event to celebrate winners moved to Wellington.
In 2016, the awards were expanded to include recognition of Māori journalism. The 2016 Ngā Kupu Ora Awards: Celebrating Māori Books and Journalism were held in Auckland on Monday 3rd of October hosted at the Auckland War Memorial Museum. The first Māori Journalist of the Year award was made alongside a lifetime achievement award, "Te Tohu a Tanara Whairiri Kitawhiti Ngata", named in honour of pioneering Māori journalist, Whai Ngata.
After a one year hiatus in 2019, the awards were held again in 2020.