Where you can study
Distance and online
International students
International students are not New Zealand citizens or residents.
Not open to international students
Specialise in Health Services Navigation for your Bachelor of Health Science at Massey
Do you want a role helping people to get better access to services and treatment? Do you want to help those living with long-term conditions, impairment and disabilities, with their access to health, education and disability services? If so, then the Bachelor of Health Science (Health Services Navigation) is the degree for you.
This qualification gives you the opportunity to study current health care and disability systems. It looks at how individuals, families and professionals can be more involved in holistic person-centred care.
You'll learn about the roles of navigators, connectors and coordinators. You will also learn about the jobs of brokers, case managers, counsellors and key health and disability professionals.
This major adopts a systems approach to reduce barriers to support and care for those who use health and disability service systems. It will also equip you to critically consider important national and international policies.
Help others make the most of their lives
You'll learn theories and practices to help people achieve their health-related goals while navigating health and disability systems. Our graduates work to facilitate change both in individuals and their community or work environments.
Study to suit your lifestyle
Massey's Health Services Navigation major is available by distance, so you can study wherever you live in New Zealand. You can also fit part-time study around your career and other commitments.
Further study
You may wish to consider further study once you have completed your degree:
A Bachelor of Health Science in Health Services Navigation is a good fit if you:
seek to advocate for accessible and inclusive communities and health and disability services and policies
care about health and wellbeing
are a problem-solver.
Planning information
If you study full-time, you'll take eight 15-credit courses each year.
Make sure you choose 147102 Whakapiri: Engagement in Mental Health and Addiction Work in your first year because it is the pre-requisite for one of your 200-level compulsory major courses.
About this major
To complete the Health Services Navigation major in the Bachelor of Health Science you must pass 120 credits in specified areas.
Please note that some courses are available on campus, but the major itself (as a whole) is not.
Official regulations
To understand what you need to study and must complete to graduate read the official rules and regulations for this qualification.
You should read these together with all other relevant Statutes and Regulations of the University including the General Regulations for Undergraduate Degrees, Undergraduate Diplomas, Undergraduate Certificates, Graduate Diplomas and Graduate Certificates.
Returning students
For returning students, there may be changes to the majors and minors available and the courses you need to take. Go to the section called 'Transitional Provisions' in the Regulations to find out more.
In some cases the qualification or specialisation you enrolled in may no longer be taking new enrolments, so may not appear on these web pages. To find information on the regulations for these qualifications go to the Massey University Calendar.
Please contact us through the Get advice button on this page if you have any questions.
Courses you can enrol in
Course planning key
Prerequisites

Courses that need to be completed before moving onto a course at the next level. For example, a lot of 200-level courses have 100-level prerequisite courses.

Corequisites

Courses that must be completed at the same time as another course are known as corequisite courses.

Restrictions

Some courses are restricted against each other because their content is similar. This means you can only choose one of the offered courses to study and credit to your qualification.
Entry requirements
Admission to Massey
All students must meet university entrance requirements to be admitted to the University.
Specific requirements
There are no specific entry requirements for this qualification, outside of university admission regulations. 
English language requirements
To study this qualification you must meet Massey University's English language standards.
English language skills
If you need help with your English language skills before you start university, see our English for Academic Purposes (EAP) courses.
Can't meet the entry requirements?
If you need to do a course before you start your qualification, there may be options for you in Summer School.
Fees and scholarships
Fees, student loans and free fees scheme
Your tuition fees may be different depending on the courses you choose. Your exact fees will show once you have chosen your courses.
There will also be some compulsory non-tuition fees and for some courses, there may also be charges for things such as study resources, software, trips and contact workshops.
Already know which courses you're going to choose?
You can view fees for the courses that make up your qualification on the course details pages.
Student loans (StudyLink) and Fees Free scheme
You may be eligible for a student loan to help towards paying your fees.
The New Zealand Government offers fees-free tertiary study for eligible domestic students. Find out more about the scheme and your eligibility on the Fees Free website. To use the site's eligibility checking tool, you will need your National Student Number.
Current and returning Massey students can find their National Student Number in the student portal.
Careers and job opportunities
Health services navigation involves advocacy, case management and other careers. You could work in various areas. such as corrections, mental health, disability, education, public health, exercise and sport or rehabilitation.
Careers could be in the health or disability system, either in the community not-for-profit sector, for non-governmental agencies, ACC (Accident Compensation Corporation) or vocational rehabilitation providers.
The Bachelor of Health Science (Health Services Navigation) can lead you to many rewarding careers. The demand for qualified health services navigators is rising and you could find work in:
community programmes
case work/case management
services for people with intellectual and developmental conditions
services for people with age-related conditions
advocacy and human rights
policy development
rehabilitation or disability research.
Accreditations and rankings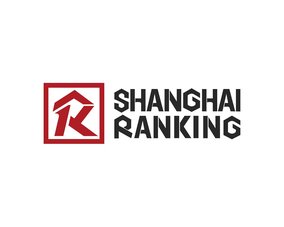 ShanghaiRanking - public health
Massey University is ranked in the top 300 universities in the world and fourth in New Zealand in the subject area of public health by the ShanghaiRanking's Global Ranking of Academic Subjects.
Related study options
Bioscience – Master of Health Science
Specialisation
Explore areas of interest that connect your bioscience discipline to health. You'll investigate how health outcomes for individuals or populations can be improved.
Bioscience – Postgraduate Diploma in Health Science
Specialisation
Connect your bioscience discipline to health with the ultimate goal of investigating how health outcomes for individuals or populations can be improved.
Learn a broad general knowledge of the purpose, practice, and philosophy of rehabilitation with Massey's Diploma in Arts (Disability and Rehabilitation Studies).
With a Massey Graduate Diploma in Occupational Health and Safety, you can improve the working lives of New Zealanders, while boosting your career.
Health – Master of Analytics
Specialisation
Join this unique qualification to become a leading, sought-after analyst and disseminator of critical health-related data.
The Master of Health Sciences (Medical Laboratory Research) is for medical laboratory scientists looking to expand their knowledge and research capabilities.
This is a professional qualification for medical laboratory technicians interested in career and scientific advancement within the Diagnostic Laboratory, the New Zealand Blood Service (NZBS), or other health-related areas.
Elevate the health and wellbeing of iwi, hāpu, whānau, and Māori communities with Massey's Master of Health Science (Māori Health).
Māori Health – Postgraduate Diploma in Health Science
Specialisation
This qualification enables you to specialise in Māori knowledge within advanced health studies. Explore the progress made and the potential to further develop the health and wellbeing of Māori communities.
Nursing – Master of Health Science
Specialisation
Advance your knowledge and skills in the health sector with Massey's Master of Health Science (Nursing).
Massey's Bachelor of Health Science (Occupational Health and Safety) will give you essential skills for a career in the health industry.
Occupational health and safety has become an integral part of business. Help improve the health and wellbeing of workers in New Zealand through Massey's Master of Health Science (Occupational Health and Safety).
Occupational health and safety (OHS) has become an integral part of business. Help improve the health and wellbeing of workers by preventing work-related injuries.
Useful planning information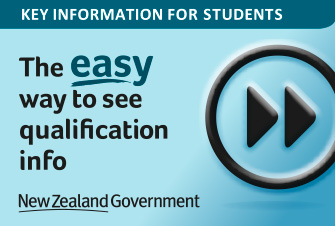 Key information for students
Compare qualifications and academic information across different New Zealand institutions. Learn more on careers.govt.nz