Where you can study
Distance and online
Manawatū campus (Palmerston North)
International students
International students are not New Zealand citizens or residents.
Open to international students on campus in New Zealand
Specialise in Agribusiness for your Master of Management at Massey
Agribusiness is about understanding the different disciplines, issues and solutions across the whole of the food and fibre value chain. It is about the interdependence of the huge variety of companies and institutions that work in, or influence the agricultural sector.
The Master of Management (Agribusiness) is a relevant, contemporary qualification, with a unique core of courses that focus on the key business skills of communication, understanding current issues in business and on the fundamentals of agribusiness.
Sought after by employers
New Zealand's primary industries are growing rapidly. Current estimates expect upwards of 50,000 additional employees will be needed in New Zealand by 2030 across all levels. Many of these will be at managerial level.
Industry have been consulted widely to develop this major, so your learning will be relevant.
What will you learn?
Management involves both being able to work independently and make management decisions, and also being able to work with and direct teams of people. Those people could be within your organisation, or external clients and stakeholders.
As well as gaining in-depth insights into the discipline that you choose, this qualification will also teach you transferable communication and investigative skills.
You will also learn how to work independently and in teams and to interact effectively with colleagues, clients and other professionals in the field.
Learn from leading business experts
The Massey Business School is one of the country's leading and largest business schools and is AACSB accredited. Our proud record in agriculture dates back to 1927 when we offered New Zealand's first degrees in agriculture and horticulture.
The Master of Management is a rigorous programme, where students are expected to achieve at a high level. This is reflected in the quality of our graduates, and contributes to the reputation of the qualification. It is a professional qualification.
You will learn from our business experts – Massey University has the largest and one of the most highly respected management schools in New Zealand.
Further study
If you want to progress to a PhD
If you wish to progress to a PhD upon completion, Massey's research-based Master of Agribusiness or Master of Business Studies are more appropriate pathways to a doctorate.
A Master of Management in Agribusiness is a good fit if you:
have an undergraduate degree (not necessarily in business)
would like to change or progress a management career
are interested in a qualification that is primarily taught and practice-based.
Planning information
If you study full-time, you'll take 120 credits per year or 60 credits per semester.
If you are admitted directly to Part Two of the Master of Management on the basis of credit for Part One, you will be awarded the qualification without a subject.
Official regulations
To understand what you need to study and must complete to graduate read the official rules and regulations for this qualification.
You should read these together with all other relevant Statutes and Regulations of the University including the General Regulations for Postgraduate Degrees, Postgraduate Diplomas, and Postgraduate Certificates.
Returning students
For returning students, there may be changes to the majors and minors available and the courses you need to take. Go to the section called 'Transitional Provisions' in the Regulations to find out more.
In some cases the qualification or specialisation you enrolled in may no longer be taking new enrolments, so may not appear on these web pages. To find information on the regulations for these qualifications go to the Massey University Calendar.
Please contact us through the Get advice button on this page if you have any questions.
Courses you can enrol in
Course planning key
Prerequisites

Courses that need to be completed before moving onto a course at the next level. For example, a lot of 200-level courses have 100-level prerequisite courses.

Corequisites

Courses that must be completed at the same time as another course are known as corequisite courses.

Restrictions

Some courses are restricted against each other because their content is similar. This means you can only choose one of the offered courses to study and credit to your qualification.
Part One
Compulsory Courses
Choose 60 credits from
Course code:

178740

Global Food Markets and Trade

credits

15

An economic analysis of the global food markets with emphasis on international trade, agri-food policies, and on the industrial organisation of the contemporary food sector.

View full course details
Course code:

178742

Environmental Economics for Non-Economists

credits

15

Economic analysis of policy management issues in the use of natural resources and the environment. Concepts and principles will be discussed and applied to issues such as fisheries, land, water and climate change.

View full course details
Course code:

178743

Contemporary Agribusiness Management

credits

30

This course provides a contemporary approach to critical analysis and evaluation of the management, governance and regulation of agribusiness within the global business environment.

View full course details
Part Two
Choose 60 credits from
Course code:

152894

Professional Practice

credits

60

Candidates will undertake a professional action investigation within the subject area in which the Master of Management is being completed. Investigations may be conducted either individually or in groups and assessment of the outcome of the investigation may be in a variety of ways including written and oral presentations.

View full course details
Entry requirements
Admission to Massey
All students must meet university entrance requirements to be admitted to the University.
Specific requirements
To enter the Master of Management (Agribusiness) you will:
have been awarded or qualified for a relevant bachelor's degree or equivalent qualification, having achieved a grade average of at least B- in the highest level courses, or
have been awarded or qualified for a Postgraduate Diploma in Business with a B- grade average, or equivalent.
If you have a Postgraduate Diploma in Business as outlined above, you may apply for credit towards Part One of the qualification, in a single subject. Credit may be awarded in in accordance with the limits specified in the Recognition of Prior Learning regulations. If you are granted credit, the degree will be awarded without a subject.
You will need to provide verified copies of all academic transcripts for studies taken at all universities other than Massey University.
English language requirements
To study this qualification you must meet Massey University's English language standards.
English language skills
If you need help with your English language skills before you start university, see our English for Academic Purposes (EAP) courses.
Fees and scholarships
Fees, student loans and free fees scheme
Your tuition fees may be different depending on the courses you choose. Your exact fees will show once you have chosen your courses.
There will also be some compulsory non-tuition fees and for some courses, there may also be charges for things such as study resources, software, trips and contact workshops.
Already know which courses you're going to choose?
You can view fees for the courses that make up your qualification on the course details pages.
Student loans (StudyLink) and Fees Free scheme
You may be eligible for a student loan to help towards paying your fees.
The New Zealand Government offers fees-free tertiary study for eligible domestic students. Find out more about the scheme and your eligibility on the Fees Free website. To use the site's eligibility checking tool, you will need your National Student Number.
Current and returning Massey students can find their National Student Number in the student portal.
Careers and job opportunities
The Master of Management can facilitate your progress into a management role. Or it can help you progress to a higher level of management.
Current estimates expect upwards of 50,000 additional agribusiness employees will be needed in New Zealand by 2030 across all levels. Many of these will be at managerial level, expected to both understand agriculture and have the business and management skills to help it operate effectively.
Sought after by employers
International trends are for employers to reward postgraduate study well, especially in larger enterprises. The skills you learn are increasingly recognised as setting you apart from other potential employees.
Earn more
A 2017 Ministry of Education publication The post-study earnings and destinations of young domestic graduates found that in New Zealand:
young master's graduates earn more than one and a half times more than the national median (five years after study)
earnings and employment rates increase with the level of qualification completed
five years after completion, the median earnings of young master's graduates are 15% higher than for those with a bachelor's degree.
Accreditations and rankings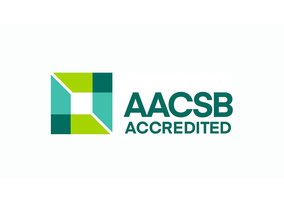 Association to Advance Collegiate Schools of Business (AACSB)
Massey Business School is rated in the top 5% of global business colleges by AACSB International.
Related study options
At Massey, many of our agribusiness students have jobs before they even graduate. Learn how to build and deliver profitable and sustainable businesses.
Go global with your agribusiness skills. Learn how agricultural products are created, marketed, and distributed internationally.
Gain skills and knowledge sought by employers in New Zealand and internationally. Help address global challenges in the rapidly evolving feed, food, and fibre industries.
Massey's Postgraduate Diploma in Agribusiness is a stepping stone to a research-based degree such as a master's degree.
Useful planning information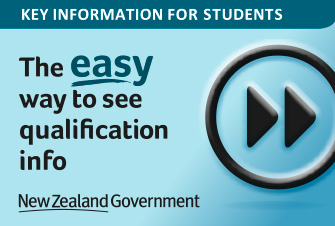 Key information for students
Compare qualifications and academic information across different New Zealand institutions. Learn more on careers.govt.nz