Where you can study
Distance and online
International students
International students are not New Zealand citizens or residents.
Open to international students studying online from outside New Zealand
Note: Not all listed courses are offered every year.
Specialise in Without Specialisation for your Master of Veterinary Medicine at Massey
Massey's Master of Veterinary Medicine qualification offers practising veterinarians a flexible, modular system of study via online learning. You may choose from a wide range of small animal, large animal, epidemiology and veterinary business courses, or put them together for a qualification.
You'll be joining one of the few online distance education qualifications for veterinarians that offers the option of completing a qualification.
This qualification is not designed to retrain veterinarians wanting to return to practice. The courses assume a base level of knowledge of learnings in the veterinary degree, and aim to extend veterinarians to a higher level of knowledge and skill. All courses have some assessments that require reporting of clinical material you may have managed.
In-depth
Your courses will advance your knowledge and skills to an in-depth level beyond that obtained in your primary veterinary degree. Courses can be completed for continuing education or put towards a Master of Veterinary Medicine or other qualification.
Massey University has an excellent reputation for veterinary teaching, with our expert lecturers coming to us from all over the world.
As well as specific knowledge in areas of interest, you will strengthen your:
technical knowledge and skills in particular fields of general (non-specialist) veterinary practice
ability to explore effective problem-solving strategies within the constraints of general veterinary practice
confidence in your skills and in your approach to cases
skills in sourcing and evaluation of literature relevant to clinical practice
ability to reflect and self-assess your work.
On-campus workshops are held in Palmerston North, New Zealand. Attendance at these workshops is strongly recommended, but not compulsory (with the exception of the capstone contact workshops which are compulsory either in person or online). All courses require a computer and internet access.
Find out more about specific courses and our lecturers at www.massey.ac.nz/mvm.
Related study options
Learn how animal breeding and genetics can have a positive impact on animal industries and the New Zealand economy.
Combine your love of animals and science with the only animal science degree available in New Zealand. This degree focuses on how nutrition contributes to the performance and health of animals.
Animal Science – Postgraduate Diploma in Science and Technology
Specialisation
Join a world-leading agricultural university. Massey's Postgraduate Diploma in Science (Animal Science) is a stepping stone to a research-based degree.
Stand out from other animal science graduates with Massey's Master of Science (Animal Science).
Keen to make a difference in the lives of animals? Combine your love of animals and science to make a difference to their health and welfare.
By studying veterinary science at Massey University, you'll join a world-leading veterinary qualification that will qualify you to work as a veterinarian in many different areas.
By studying veterinary science at Massey University, you'll join a world-leading veterinary qualification that will qualify you to work as a veterinarian in many different areas.
Gain the knowledge base and the analytical and management skills for a career helping improve the productivity and sustainability of the equine industry.
The Postgraduate Diploma in Veterinary Science is a stepping-stone to a master's degree.
Develop expertise in a specific area of veterinary science to progress your professional development.
Useful planning information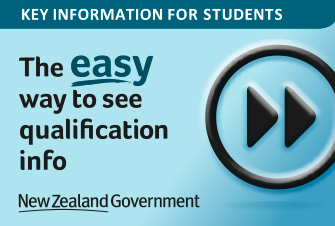 Key information for students
Compare qualifications and academic information across different New Zealand institutions. Learn more on careers.govt.nz