Where you can study
Manawatū campus (Palmerston North)
International students
International students are not New Zealand citizens or residents.
Open to international students on campus in New Zealand
Specialise in Epidemiology for your Master of Veterinary Studies at Massey
Massey's Master of Veterinary Studies (MVS) is an internationally recognised degree, most suitable for those who would like to undertake a combination of taught courses and a research project. There are a wide range of taught courses for you to choose from, depending on your area of interest and the endorsement that you choose.
Epidemiology is the science concerned with study patterns of health and disease in different populations, or groups.
In-depth analysis skills
With the Master of Veterinary Studies (Epidemiology) you'll be able to work at a high level in the field. You'll gain skills in study design and advanced skills in analysis of epidemiologic data.
You'll learn how to critically evaluate the literature to make evidence-based decisions. The qualification will teach you how to design surveillance systems and population studies in order to determine the magnitude of health problems. You'll be able to identify risk factors and evaluate interventions.
Real-world learning
This qualification has an emphasis on developing quantitative skills through case studies. You'll work with data collected during real epidemiological studies. This will help you learn how to interpret results in the light of bias, confounding, effect modification and model error.
Gain from our world-leading expertise
Massey University hosts the EpiCentre - the largest veterinary epidemiology training and research centre in Australasia. It is widely considered to be one of the leading groups in the world.
The EpiCentre is an OIE (World Organisation for Animal Health) Collaborating Centre for Epidemiology and Public Health. It is the only such centre in the Asia-Pacific region.
The centre conducts active research in the areas of geographical information systems (GIS), expert systems, multivariate analysis and simulation modelling. It's active in field work with humans, production animals, companion animals and wildlife in New Zealand, and provides consultancy services and training courses in epidemiology throughout the world.
Wide range of facilities
Massey University hosts the only veterinary school in New Zealand. Its well-equipped facilities include the Wildbase wildlife hospital, an equine hospital, 24-hour pet hospital and sheep, beef, dairy and deer farms, all located near campus. 
Our courses are led by internationally recognised lecturers and have a reputation for their use of real-life case studies and high staff to student ratios. Our staff cover a wide range of veterinary disciplines and collaborate on research projects with other related disciplines including animal production, physiology and nutrition.
Research flexibility
You can choose from two different levels of research for this degree. You can complete a 60-credit research report, or if you would like to complete more in-depth research, you can undertake a 120 credit thesis.
If you have a specific area of research in mind, we advise you to contact the School of Veterinary Science Postgraduate Office through the Get advice button on this page to discuss.
Other postgraduate veterinary qualifications
If you want to improve your knowledge in aspects of veterinary science but are unsure about doing research, then you could consider a Postgraduate Diploma in Veterinary Science.
If you are interested in studying via distance then our Master of Veterinary Medicine may be suitable (there are entry restrictions to this qualification).
A Master of Veterinary Studies in Epidemiology is a good fit if you:
want to become more data driven in your clinical or farm-related practice
wish to become a specialist epidemiologist
are in a related industry and want to influence animal health issues.
Planning information
If you study full-time, you'll take 120 credits per year or 60 credits per semester.
The Master of Veterinary Studies (Epidemiology) is a parts-based qualification. That means you must complete the first part, before moving to the second.
The first part gives you good knowledge and skills that will help you with the research part of your qualification.
To be able to progress to Part Two of the Master of Veterinary Studies, a B grade average is needed over the Part One courses.
Official regulations
To understand what you need to study and must complete to graduate read the official rules and regulations for this qualification.
You should read these together with all other relevant Statutes and Regulations of the University including the General Regulations for Postgraduate Degrees, Postgraduate Diplomas, and Postgraduate Certificates.
Returning students
For returning students, there may be changes to the majors and minors available and the courses you need to take. Go to the section called 'Transitional Provisions' in the Regulations to find out more.
In some cases the qualification or specialisation you enrolled in may no longer be taking new enrolments, so may not appear on these web pages. To find information on the regulations for these qualifications go to the Massey University Calendar.
Please contact us through the Get advice button on this page if you have any questions.
Courses you can enrol in
Course planning key
Prerequisites

Courses that need to be completed before moving onto a course at the next level. For example, a lot of 200-level courses have 100-level prerequisite courses.

Corequisites

Courses that must be completed at the same time as another course are known as corequisite courses.

Restrictions

Some courses are restricted against each other because their content is similar. This means you can only choose one of the offered courses to study and credit to your qualification.
Compulsory courses
Choose 60 credits from
Course code:

118716

Analysis of Epidemiologic Data

credits

30

This course provides students with the basic skills necessary to undertake analysis of data in the health and biosecurity context. Throughout the course students will work with data collected during epidemiological studies (complete with missing data) and will learn how to interpret results in the light of bias, confounding, effect modification and model error.

View full course details
Course code:

118785

Introduction to Evidence-Based Practice

credits

15

Students will study the principles of veterinary epidemiology to provide them with the skills necessary to critically evaluate the literature for the purposes of evidence-based medicine. Examples and case studies will be drawn from a range of species including production animals, wildlife, companion animals and horses.

View full course details
Course code:

118786

Applied Veterinary Epidemiology

credits

15

Students will gain the skills necessary to design an epidemiological study in a clinical setting and investigate an outbreak of disease. Examples and case studies will be drawn from a range of species including production animals, wildlife, aquatic species, companion animals and horses.

View full course details
Entry requirements
Admission to Massey
All students must meet university entrance requirements to be admitted to the University.
Specific requirements
To enter the Master of Veterinary Studies (Epidemiology) you will have been awarded or qualified for a Bachelor of Veterinary Science, with at least a B grade average, or equivalent.
You will need to provide verified copies of all academic transcripts for studies taken at all universities other than Massey University.
English language requirements
To study this qualification you must meet Massey University's English language standards.
English language skills
If you need help with your English language skills before you start university, see our English for Academic Purposes (EAP) courses.
Fees and scholarships
Fees, student loans and free fees scheme
Your tuition fees may be different depending on the courses you choose. Your exact fees will show once you have chosen your courses.
There will also be some compulsory non-tuition fees and for some courses, there may also be charges for things such as study resources, software, trips and contact workshops.
Already know which courses you're going to choose?
You can view fees for the courses that make up your qualification on the course details pages.
Student loans (StudyLink) and Fees Free scheme
You may be eligible for a student loan to help towards paying your fees.
The New Zealand Government offers fees-free tertiary study for eligible domestic students. Find out more about the scheme and your eligibility on the Fees Free website. To use the site's eligibility checking tool, you will need your National Student Number.
Current and returning Massey students can find their National Student Number in the student portal.
Careers and job opportunities
Graduates of the Master of Veterinary Studies (Epidemiology) have gone on to become world leaders in veterinary epidemiology and veterinary public health.
Examples of careers that our graduates have taken up include:
research and development managers for pharmaceutical companies
policy advisors for government agencies
working on the ground during disease outbreaks such as foot-and-mouth disease and highly pathogenic avian influenza.
Earn more
A 2017 Ministry of Education publication, The post-study earnings and destinations of young domestic graduates, found that in New Zealand:
young master's graduates earn more than one and a half times more than the national median (five years after study)
earnings and employment rates increase with the level of qualification completed
five years after completion, the median earnings of young master's graduates are 15% higher than for those with a bachelor's degree.
International students
New Zealand is a great place to study. Massey University's reputation is supported by our international rankings, accreditations and associations. We are rated five star plus by the QS World University Rankings.
Massey University has small class sizes, and our lecturers and staff are friendly and approachable.
As an international student, there are entry requirements that will apply to you. We recommend that you apply at least three months before your anticipated start date so your application can be processed in time. There are additional steps you will need to take. These include obtaining a visa and travel bookings if your study is to be in New Zealand.
Accreditations and rankings
Related study options
Protect people and communities from threats to their health from built and natural environments, with the Bachelor of Health Science (Environmental Health).
Study for a meaningful career with Massey's Bachelor of Health Science (Health Promotion). Be prepared to address the big health challenges facing the nation and the world in the 21st century.
Learn about the impact of biological and environmental factors on human health, and how you can make a difference.
Massey's Bachelor of Health Science (Mental Health and Addiction) will help you advance your career or take on a leadership role in the mental health and addiction workforce.
Useful planning information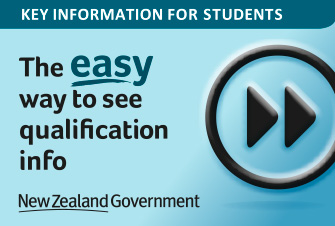 Key information for students
Compare qualifications and academic information across different New Zealand institutions. Learn more on careers.govt.nz