Where you can study
Wellington campus
International students
International students are not New Zealand citizens or residents.
Open to international students on campus in New Zealand
Note: Selected entry qualification.
Specialise in Industrial Design for your Postgraduate Diploma in Design at Massey
The Postgraduate Diploma in Design is an opportunity for you to upskill in creative practice, modern industrial design technology and theory.
Extend your design speciality or explore new horizons.
The Industrial Design endorsement encourages innovative thinking and creative application of new technologies to meet social, cultural, economic, and environmental needs of people of today and the future.
You'll learn to arrive at design solutions and show them by using many materials and techniques to create models and prototypes with a professional level of finish.
Your learning is studio-project based and you'll research and design a diverse range of items from tools to kitchenware, jewellery to sporting goods, furniture to agricultural equipment. You'll learn how effective use of good design in production and marketing is an essential element in the achievement of business success.
This qualification will give you an introduction to postgraduate research processes and contemporary design theory. You'll push the boundaries of your design practice with a research-led independent project. You'll also have elective courses and courses focused on creative entrepreneurship, exhibition or writing in the creative arts.
If you don't have an honours degree this qualification can allow you to progress to postgraduate design study.
Further study
This qualification is the same as the honours year of the Bachelor of Design with Honours. That means when you complete it you can apply for a further postgraduate qualification such as the Master of Design.
A Postgraduate Diploma in Design in Industrial Design is a good fit if you:
studied industrial design at undergraduate level
want to do a Master of Design but don't have an honours degree
want to develop your research and analysis skills.
Related study options
Imagine new worlds with Massey's Bachelor of Design with Honours (Concept Design). Learn how to design concepts for entertainment and education within film, animation, television, gaming, and location-based experiences.
Industrial design is a great choice if you enjoy designing, inventing, and making three-dimensional products. From smartphones to movie sets, industrial design transforms people's lives - and Massey grads are at the forefront.
Develop your industrial design skills and learn to think like a designer.
Take a unified approach to design. Develop strong design strategies and contextual understanding, applying your technical skills in the design fields of your choice.
From designing a home interior, or public building to an interactive exhibition, or a virtual world, spatial designers have myriad opportunities at their fingertips. Let your imagination soar.
Go beyond your bachelor's degree and advance your spatial design knowledge with a Postgraduate Diploma in Design.
Develop your spatial design skills and learn to think like a designer.
Useful planning information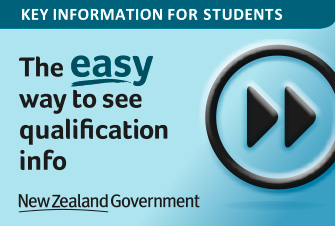 Key information for students
Compare qualifications and academic information across different New Zealand institutions. Learn more on careers.govt.nz