Where you can study
Distance and online
International students
International students are not New Zealand citizens or residents.
Open to international students studying online from outside New Zealand
Note: Not all listed subject course options are on offer every year.
Specialise in Veterinary Medicine for your Postgraduate Diploma in Veterinary Science at Massey
Note: This qualification may have an on-campus or in-person requirement and therefore requires that students submit a current My Vaccine Pass on enrolment.
If you are interested in a postgraduate qualification that is predominantly taught, a postgraduate diploma may be right for you.
Postgraduate diplomas provide education training in specialist disciplines and involve taught courses, although often a project may be included.
The Postgraduate Diploma in Veterinary Science (Veterinary Medicine) is a course of study open to graduates or those who have been able to demonstrate extensive practical, professional, or scholarly experience of an appropriate kind.
Courses or other work prescribed will be at an advanced level that builds on attainment in the academic field of the prior degree.
Internationally relevant research
Massey University has a unique strength in veterinary public health. We are internationally renowned in this area. You'll be able to work with and learn from groups that are actively working on different aspects of research and training, including:
mEpiLab
The EpiCentre
IDRec, our infectious diseases centre.
Multi-disciplinary expertise
The area of public health crosses over into many other scientific disciplines. You'll be able to take advantage of Massey's expertise and specialised equipment in relevant areas. That could include microbiology, molecular biology, mathematics, genomics and other areas.
Find out more about specific courses and our lecturers at www.massey.ac.nz/mvm
Planning information
If you study full-time, you'll take 120 credits per year or 60 credits per semester.
International students
Note that if you are an international student that requires a study visa to study in New Zealand you will not be able to include courses from the veterinary medicine endorsement in your qualification.
Official regulations
To understand what you need to study and must complete to graduate read the official rules and regulations for this qualification.
You should read these together with all other relevant Statutes and Regulations of the University including the General Regulations for Postgraduate Degrees, Postgraduate Diplomas, and Postgraduate Certificates.
Returning students
For returning students, there may be changes to the majors and minors available and the courses you need to take. Go to the section called 'Transitional Provisions' in the Regulations to find out more.
In some cases the qualification or specialisation you enrolled in may no longer be taking new enrolments, so may not appear on these web pages. To find information on the regulations for these qualifications go to the Massey University Calendar.
Please contact us through the Get advice button on this page if you have any questions.
Courses you can enrol in
Course planning key
Prerequisites

Courses that need to be completed before moving onto a course at the next level. For example, a lot of 200-level courses have 100-level prerequisite courses.

Corequisites

Courses that must be completed at the same time as another course are known as corequisite courses.

Restrictions

Some courses are restricted against each other because their content is similar. This means you can only choose one of the offered courses to study and credit to your qualification.
Plus up to 30 credits from 117, 118 and/or 194 course prefix series.
Entry requirements
Admission to Massey
All students must meet university entrance requirements to be admitted to the University.
Specific requirements
To enter the Postgraduate Diploma in Veterinary Science (Veterinary Medicine) you will have been awarded or qualified for the Bachelor of Veterinary Science, or a veterinary degree equivalent to the Massey University Bachelor of Veterinary Science.
International students requiring a study visa and studying onshore in New Zealand will not be able to include courses from the Veterinary Medicine endorsement in their qualification.
You will provide verified copies of all academic transcripts for studies taken at all universities other than Massey University.
English language requirements 
To study this qualification you must meet Massey University's English language standards.
English language skills
If you need help with your English language skills before you start university, see our English for Academic Purposes (EAP) courses.
Fees and scholarships
Fees, student loans and free fees scheme
Your tuition fees may be different depending on the courses you choose. Your exact fees will show once you have chosen your courses.
There will also be some compulsory non-tuition fees and for some courses, there may also be charges for things such as study resources, software, trips and contact workshops.
Already know which courses you're going to choose?
You can view fees for the courses that make up your qualification on the course details pages.
Student loans (StudyLink) and Fees Free scheme
You may be eligible for a student loan to help towards paying your fees.
The New Zealand Government offers fees-free tertiary study for eligible domestic students. Find out more about the scheme and your eligibility on the Fees Free website. To use the site's eligibility checking tool, you will need your National Student Number.
Current and returning Massey students can find their National Student Number in the student portal.
Careers and job opportunities
Earn more
A 2017 Ministry of Education publication, The post-study earnings and destinations of young domestic graduates, found that, in New Zealand, earnings and employment rates increase with the level of qualification completed.
Related study options
Learn how animal breeding and genetics can have a positive impact on animal industries and the New Zealand economy.
Combine your love of animals and science with the only animal science degree available in New Zealand. This degree focuses on how nutrition contributes to the performance and health of animals.
Animal Science – Postgraduate Diploma in Science and Technology
Specialisation
Join a world-leading agricultural university. Massey's Postgraduate Diploma in Science (Animal Science) is a stepping stone to a research-based degree.
Stand out from other animal science graduates with Massey's Master of Science (Animal Science).
Keen to make a difference in the lives of animals? Combine your love of animals and science to make a difference to their health and welfare.
By studying veterinary science at Massey University, you'll join a world-leading veterinary qualification that will qualify you to work as a veterinarian in many different areas.
Massey's Master of Veterinary Medicine (Companion Animal) is a world-leading online education qualification, attracting students from all around the globe.
Gain the knowledge base and the analytical and management skills for a career helping improve the productivity and sustainability of the equine industry.
Study a Postgraduate Diploma in Veterinary Science (Veterinary Epidemiology) at Massey University, home to the EpiCentre - the largest veterinary epidemiology training and research centre in Australasia.
When you study the Master of Veterinary Studies (Public Health) you will be learning from a world-leading group of researchers and teachers.
Massey's Postgraduate Diploma in Veterinary Science (Veterinary Public Health) is a stepping stone to a research-based degree.
Join Massey's Master of Veterinary Medicine, a world-leading online education qualification that attracts students from all around the globe.
Develop expertise in a specific area of veterinary science to progress your professional development.
Useful planning information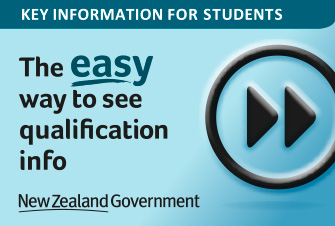 Key information for students
Compare qualifications and academic information across different New Zealand institutions. Learn more on careers.govt.nz