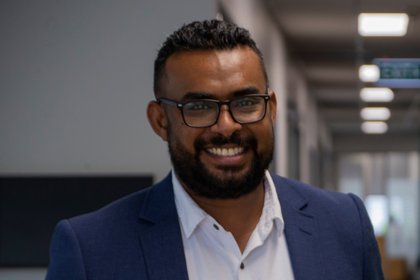 Last updated: Friday 25 November 2022
The Tourism Panel on Climate Change (TPCC) was launched at the United Nations Climate Change Conference, also known as COP27, in Egypt last week.
Dr Movono is one of 30 Lead Experts from around the world who are tasked with addressing the pressing issue of sustainability in the travel and tourism sector. The Experts are appointed for the TPCC's inaugural three-year cycle which begins this year.
The TPCC connects experts on tourism and climate change from academia, business and civil society. Its vision is to herald a new era of climate resilient global tourism that is on track to achieve zero emissions by 2050 and is successfully adapting to accelerating impacts on climate change through actions that broadly advance the Sustainable Development Goals.
Dr Movono is a Senior Lecturer in development studies, whose research focuses on tourism's social and economic impacts on Pacific communities. He is leading a Marsden-funded research project on how communities adapt and show resilience in the face of crises and shocks, such as the COVID-19 pandemic. He joined Massey in 2020 after 10 years in various positions at the University of the South Pacific.
He says being named an Expert is an honour.
"Being part of a team of global experts on tourism and climate change is a real honour. It is an even greater privilege to be a voice for my Pacific people in this space as we seek to better respond as a global community to future uncertainties. I wish to acknowledge the leadership of Geoffrey Lipman, Susanne Becken and Daniel Scott, whose vision has set us on this path to achieve zero emissions by 2050, and using tourism as a tool to adapt to the accelerating impacts of climate change."
The TPCC has been created by the Sustainable Tourism Global Center (STGC), led by Saudi Arabia, the world's first multi-country, multi-stakeholder global coalition to lead, accelerate, and track the tourism industry's transition to net-zero emissions, as well as drive action to protect nature and support communities.
Read more about Dr Movono's research here.
Thursday 18 November 2021
Mana of the Pacific brings together inspirational proverbs and beautiful photographs that highlight the strength, resilience, wisdom and innovation of people from across the Pacific.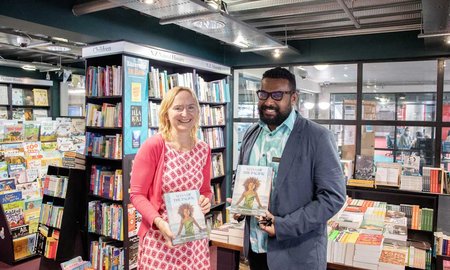 Wednesday 21 October 2020
Improved wellbeing through turning to traditional practices of growing food and fishing during the pandemic have helped offset the massive economic blow to Pacific Islands tourism caused by the pandemic, according to a new report.