Overview
Massey Business School is one of New Zealand's leading and largest business schools and has been an integral part of New Zealand for 50 years.
We provide on-campus, online, and blended learning options for domestic and international students.
Under the QS World University subject rankings we are ranked:
in the top 150 globally for Communications and Media Studies
top 200 for Accounting and Finance
top 300 for Economics and Econometrics and Business and Management Studies.
Under the Shanghai global ranking of academic subjects we are:
number 1 in New Zealand for Business Administration and Communication
number 2 in New Zealand for Management and Economics.
With campuses in Auckland, Palmerston North and Wellington, we offer study and research across all aspects of business expertise and leadership, together with the Massey School of Aviation.
How we fit
Our college is home to five schools. We also offer executive education.
Te Tiriti o Waitangi at Massey
We are deeply committed to being a Tiriti-led university, demonstrating authentic leadership in contemporary Aotearoa New Zealand as we uphold te Tiriti o Waitangi, the founding document of our nation, and its principles through our practice. We embrace this not just as an obligation but as a real opportunity for the nation and its people.

Te Whare o Te Tiriti o Waitangi — Home of the Treaty at Massey
Study business at Massey
Massey Business School offers a broad range of study options.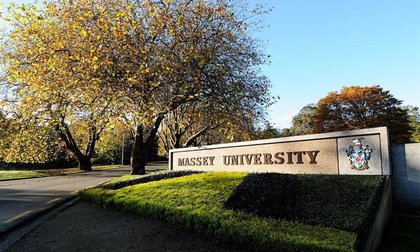 Postgraduate study
Massey Business School has an extensive range of opportunities for post-graduate research.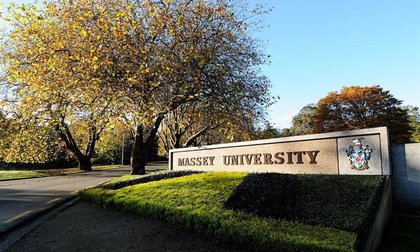 Executive development
Massey Business School offers a number of professional qualifications as well as short courses and bespoke training for professionals and businesses seeking the latest trends in management and business.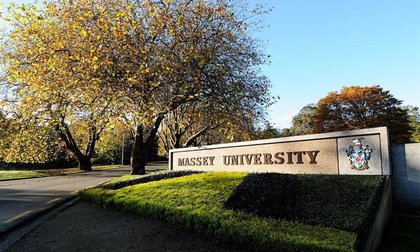 Study online
Many of our business programmes are available to study online, giving you the flexibility to plan your study around your personal and professional needs.
Our business qualifications
Whether you have just left school or are already in the workforce, our research-led courses will help you gain a relevant, comprehensive business qualification based on a unique combination of strong academic grounding and real-world learning.
Through our advisory groups our degrees are designed to meet the needs and expectations of industry.
Executive education
Massey's courses transform the way you think about learning. We have worked with some of New Zealand's leading businesses and business people to expand their leadership and specialist knowledge.
You may be in business, or you may work in other industries like science, health or the arts. Whatever your current situation, we can help give you the confidence to progress in your professional career.
Tailored solutions
Massey's executive development specialists work with organisations of many sizes to identify and solve problems related to staff development, engagement and performance.
Companies throughout New Zealand have used our leadership and directorship development services. Solutions could include individual or team interventions, training or development programmes.
We also have an optional credential pathway for those who want to continue their development with academic recognition.
Find out more
Email askbusiness@massey.ac.nz
Short courses
Massey offers a broad range of short courses and industry-specific short courses, giving students the knowledge and skills to put what they learn into practice.
Meet our graduates
"During the Massey MBA we were taught knowledge, but more importantly we were taught how to apply that knowledge in a systematic and practical way. Learning to think critically meant I knew what to do when I was in new situations. I knew the right questions to ask, to help me decide which steps to ta"

"Studying at Massey University has played a huge role in helping me to get to where I am today."

"With ever-increasing education inflation, a master's degree would help me stand out from the crowd and give me a longer-term investment in myself."

Enterprise and partnerships – working with us
Massey Business School has developed close relationships with industry across our areas of expertise and we are ready to work with you.
We have consultancy and business start-up services and we also work to match partners with students for internships and work placements. Students gain real-world experience while getting credit towards their degree. Businesses get talented, young, keen students to help with projects. We have worked with around 80 businesses to date.
Accreditations
Rankings
Partnerships with employers and professional bodies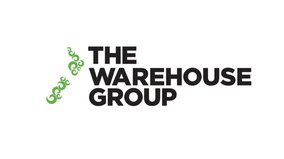 The Warehouse Group
The Warehouse Group is New Zealand's largest retail group, made up of The Warehouse, Warehouse Stationery, Noel Leeming and Torpedo7. Massey's Centre for Advanced Retail Studies (CARS) collaborates with The Warehouse Group to help realise our strategic objectives.
Women in business
Almost 60% of Massey Business school students and graduates are women. Massey Business School has several initiatives in place to help female students reach their potential.
Achieving Career Excellence (ACE) programme
The goal of the ACE programme is to reduce the gap between entering the workforce and achieving career success for high-achieving female university students. Research shows that the aiming for the 'right' first job helps to address the gender gap.
We have run this programme successfully for many high-achieving female students successfully since 2009. The programme includes leadership sessions, presenter sessions and networking opportunities:
Practical guidance/mentoring – participants learn from the experience of successful women in business who act as role models by sharing their stories
Career-related skills – interview skills, salary negotiation skills: knowledge about the 'real world' and salary expectations, career planning
Networking opportunities – meeting like-minded people and learning from their workplace, career and life experiences
Leadership sessions – goal setting, values, confidence building, identifying passions and strengths
Working life – developing social and professional networks, voicing questions/concerns about working life from a female perspective
Women in economics and finance
This student-led group aims to build connections between women and create a supportive community where women feel confident and represented throughout their study.
Who we are
Our people make us who we are. Meet senior leaders in the Massey Business School.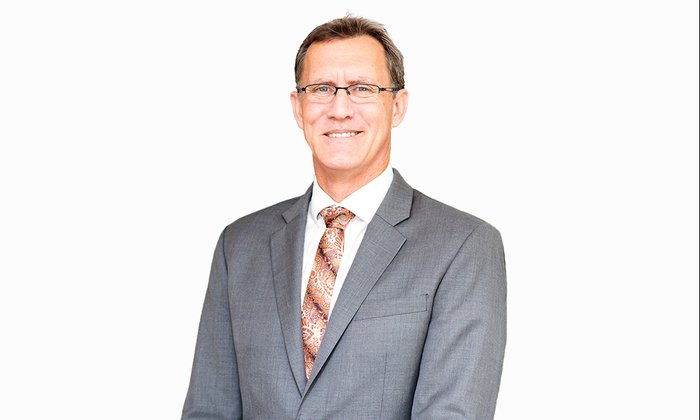 Professor Stephen Kelly
Pro Vice-Chancellor Massey Business School
Stephen is a professor of strategy and enterprise. He is widely published and has secured in excess of $1 million in grant, project and research funding.
His research focus is on marketing and enterprise development.
Research
Massey University's world-class, multidisciplinary research creates innovative responses to the challenges faced in today's business environment. More than 200 staff are engaged in research in a large array of business and economics-related fields and disciplines.
Business research centres
Our research centres seek innovative solutions to a range of contemporary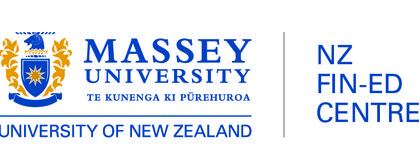 NZ FIN-ED Centre
The NZ FIN-ED Centre works to help New Zealanders become more financially savvy by improving their knowledge, attitudes and behaviour towards money.
The centre is globally unique for the breadth of its work around financial literacy, covering education, research and consultancy. We do research and run courses for both groups and individuals.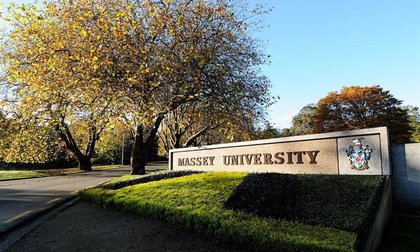 Centre for Advanced Retail Studies (CARS)
The Centre for Advanced Retail Studies (CARS) is the only research centre in New Zealand focused on the exciting, diverse, dynamic and growing retail industry.
Other research
Donate to the Massey Business School
We welcome your support in raising money to enable excellence in scholarship, teaching and research in the Massey Business School.
Student awards and prizes
Scholarships and financial support
Massey offers students a range of awards, grants and scholarships to:
help with fees and living expenses
support academic and research excellence.
Contact Massey Business School
Massey Business School – Auckland campus
Massey Business School – Manawatū campus
Massey Business School – Wellington campus