Massey Business School offers a broad range of business subjects, preparing school leavers and undergraduates for careers.
We also have a range of professional qualifications, including short courses and bespoke training for professionals and businesses seeking the latest trends in management and industry.
Many of our business qualifications are available to study online, providing the flexibility to plan your study around your personal and professional needs.
Whether you have just left school or are already in the workforce, our research-led courses will help you gain a relevant, comprehensive business qualification based on a unique combination of strong academic grounding and real-world learning. We offer a broad range of study options.
Search all qualifications and courses at Massey
Postgraduate study
At Massey we offer more than 130 postgraduate qualifications. Get ahead in your field, increase your career prospects or expand your knowledge with postgraduate study.
Find out more about postgraduate study
Thesis topics and supervision
As a PhD or professional doctoral student, you're an important member of our research community.
For your doctoral degree, choose something you're passionate about as the focus for your thesis and find a supervisor whose research and skills match your area of interest.
You will need to find a supervisor before you apply for a doctoral degree.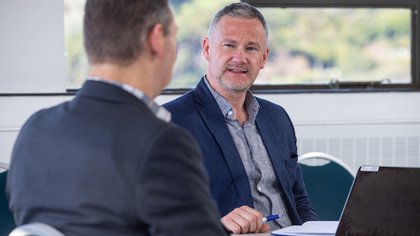 Professional and executive development
Our courses will transform the way you think about learning. We have worked with some of New Zealand's leading businesses and business people to expand their leadership and specialist knowledge.
You may be in business, or you may work in other industries like science, health or the arts. Whatever your current situation, we can help give you the confidence to progress in your professional career.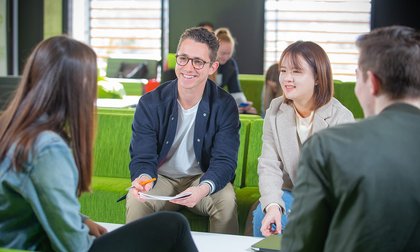 Short courses and micro-credentials
Our short courses and micro-credentials are suitable for professional organisations, government institutions and partner universities in New Zealand and internationally. They cover many fields of business expertise and are an excellent way to stay current. We can also include sector specialists and industry visits.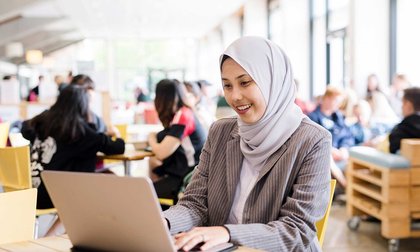 International students
Massey Business School is one of New Zealand's leading and largest business schools.
We have a well-established reputation for academic leadership, research excellence and innovative teaching grounded in real-world issues.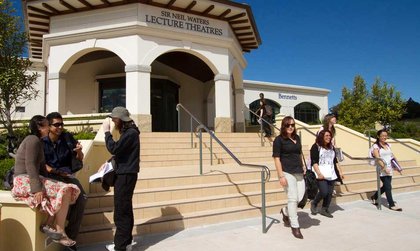 Scholarships and financial support
Massey offers students a range of awards, grants and scholarships to:
help with fees and living expenses
support academic and research excellence.
Business academic excellence awards
Our school's Academic Excellence Awards, Dean's List and Dean's Scholars recognise the academic success of our students.
Find out about the awards and past recipients
Business and communication internships
Gain real-world experience while earning credit towards your business or communication degree.
Find our more about the internships
Business clubs and societies
Our college support student societies that enhance students' engagement in academic, professional and social activities.
Find out about our clubs and societies
Get an information guide
Download our guide to find out more about studying business at Massey.