About our internships
Massey Business School provides opportunities for students to gain experience that will help them in their future careers.
We offer three internships/courses at Massey's Auckland, Manawatū and Wellington campuses:
115388 Internship in Business
115389 Business Internship
219311 Communication Internship.
Through these internships we link you, the student, with an organisation where you will gain work experience while you're studying. It's a great way of seeing how you can apply your studies and gain contacts who can help you in your career.
Who can do an internship
Internships are offered as part of the Bachelor of Business, Bachelor of Accountancy, Bachelor of Communication, Bachelor of Retail and Business Management and the Bachelor of AgriCommerce (including conjoint students), usually in your final year.
You must have gained at least a B- average across the study in your degree, or be able to demonstrate that you are able to operate at that level.
How the internship course works
An internship usually involves spending a day each week at your host organisation, for either a full academic year or one semester. The communication internship can be taken as one day per week for 12-15 weeks or for 12-15 days in a block of time, usually during the semester break, and will last between 90 and 120 hours.
Once you are introduced to the business, and both you and the business are both happy with the placement, you will negotiate your tasks or project with your host. Your academic grade will be based on an assessment of your role in the organisation and/or your academic work around your placement.
As each internship is different, the assignments you complete will be tailored to you and your placement. Before you start and throughout your internship, you will need to stay in contact with your academic advisor who will oversee what assignments you complete. You will be expected to stay in contact with your academic advisor at least weekly.
Your assignments are submitted directly to your academic advisor. A range of potential academic assignments for the communication internship is listed in the 219311 Study Guide.
While you will not be given an academic grade by the professionals at your workplace, your workplace supervisor will be asked for detailed feedback. If you behave inappropriately for the industry setting, are constantly late or do not show up regularly, your supervisor may give you an unsatisfactory rating. Your host enterprise is informed that they have the right to terminate your placement if your behaviour is unprofessional.
Internships better equip students to understand the value and relevance of their degree study to workplace situations, and to develop their abilities to adapt academic learning to workplace realities and integrate practice and theory. All of these skills will make you more employable, but there is no expectation or guarantee that an internship will lead to a job offer from your host organisation.
Business internships
115388 Internship in Business (30 credits) and 115389 Business Internship (15 credits) provide students with real-world experience in business and linking theory to practice, while earning credits toward your degree.
Both courses are open to all BBus, BAcc, BC and BAgriCom students (as well as conjoint students) in their final year. 115389 is also available to distance students.
Students from other disciplines with an interest in work in the HR/Management area may also be accepted following consultation with the course coordinators.
Internship in Business - 115388 (30 credits)
Once you student have been introduced to a host organisation, and you and the host are happy with the placement, you will enter discussions with the host in order to develop a project within the organisation. You will be assessed on your role in the organisation and your work on this project for your academic grade.
The Internship in Business course is a double semester course. Placements require eight work hours per week, along with attendance at compulsory lecture or lectures.
Internship in Business - 115389 (15 credits)
Provided you meet the course prerequisites, you will need to find a host organisation that can provide you with an opportunity to work on a defined project linked to your business degree, ideally your major, and can be completed within either one day a week over 12 weeks or approximately 120 hours.
We prefer for you to not be paid for the internship as this places you in an employment relationship rather than one that is focused on learning.
The host organisation will provide you with a supervisor who can support you during your placement. They sign a formal contract with Massey University once your project has been approved by the course coordinator. You need to make sure you have completed this step before the cut-off date (by the last day of November for Semester One internships and by the last day of May for Semester Two internships).
Your supervisor will be asked to complete an online evaluation of your work during the internship at the end of the semester.
If you already work within the organisation or are in full-time work, so cannot be placed in another organisation, you can still do the internship in business. You will need to find a 'stretch' project that is not part of your current KPIs and is supervised by someone other than your line manager. This enables us to separate your employment relationship from the learning opportunity that this internship provides.
Meet previous business interns
Communication internship
Massey's Communication Internship 219311 enables students to integrate practical experience with the theory they have already gained studying towards their degree. It provides an opportunity for students to learn from organisations and industry professionals and to share latest theories and ideas with their hosts.
The communication internship was developed after studying models and guidelines from institutions including the Annenberg School for Communication, Pennsylvania State University, ACT Department of Education and Training, Bond University, Northwestern University and Stanford University. Public Relations Institute of New Zealand (PRINZ) Executive Director Paul Dryden told us an internship was a "must do" item on his list of preferred graduate qualities.
Meet previous communication interns
"I valued the opportunity to work for a newspaper and to discover exactly what qualities they preferred in an employee. The journalists provided constant encouragement and I continue to have a positive working relationship with them."
"This internship gave me first-hand experience in a real-world setting, enhancing my personal growth as a communication management major, and adding to the credibility of my CV."
"Every day I felt that I was growing, learning, and gaining valuable experience and confidence to put me ahead in the job market. I worked independently, but with the guidance of experienced public relations professionals who were there to help me every step of the way."
Communication internship prerequisites
Completion of at least 45 credits at 200-level courses and at least one of these from a 1562xx or 2192xx subject.
GPA (grade point average) of at least B- (4). Exemptions can be made on a case-by-case basis. Discuss your options with the 219311 Campus Offering Coordinator. If you don't know your GPA, contact the CJM Programme Support Administrator.
Ask a CJM academic staff member if they will mentor you. If you have difficulty finding a supervisor, contact the 219311 Campus Offering Coordinator for help.
Develop your CV and approach possible host organisations. If you are having difficulty in finding an internship host organisation, contact the 219311 Campus Offering Coordinator for help.
After reaching an agreement with a host organisation on the internship dates and tasks and/or project, arrange for the Internship Agreement to be signed off by the organisation and yourself. Sent the signed contract to CJM Programme Support Coordinator.
Apply to 219311 via student portal, using the Special Permission box, indicating when you sent the signed contract. Pay attention to the correct offering to enrol: Semester One (S1FS), Semester Two (S2FS) or Summer School (SSHL), and the correct campuses: Auckland (AKLI), Manawatū (MTUI), Wellington (WLGI), or Distance (DISD).
After confirmation of your enrolment, access 219311 Stream site to find the course Study Guide and other relevant information.
By the end of your internship period, ask your supervisor at your host organisation to fill out the Internship Host Feedback Survey.
Complete the Communication Internship Student Feedback Form.
Getting started
Start early! We recommend beginning the process at least six weeks before the start of the semester in which you wish to undertake a placement. The process of finding an academic supervisor and placement could take longer than you expect.
As you prepare for your internship, you will need to develop a CV or resumé and you may also need to write multiple emails to enquire about a possible internship position. Many hosts also require a cover letter.
These documents not only help highlight your professional abilities but are also a chance for you to demonstrate your communication skills. They should be tailored to your personal experiences and to the organisation you are approaching. once you have drafted your CV, contact your Campus Offering Coordinator for further advice.
Useful links:
General Resources
Massey Careers hub
Letters of Introduction/Inquiry
The Balance Careers
Internship Specific Cover letters for Applications:
Fastweb Career Planning
Career Addict
Generic Cover Letters:
Monster.com
CV Library
Resumés and CVs:
Careers NZ
Indeed.com
Target Jobs
Prospects UK
Robert Half
Personal conduct during your placement
An internship is a privilege. Not only are you responsible for your own reputation, you will also have an impact on the reputation of Massey University and its past and future students.
Presenting yourself as a well-informed, hardworking, eager and responsible person is essential for the future well-being of the internship programme. We rely upon you to ensure that the reputation of the Communication programme and the university is strengthened rather than undermined.
Confidentiality is crucial, both within and outside the workplace. You should be discreet at all times and not repeat gossip. You may form your own opinions about your workplace, but do not be publicly negative.
If you have problems please discuss them with your academic supervisor immediately and they will assist you to work out how you should handle these problems.
Everything you observe in the workplace is strictly confidential, with the exception of the information you provide to your academic supervisor (who will also keep it confidential), or any feedback you may supply to the workplace as part of an assignment. Anything you write concerning your host organisation must be written in such a way that it is presented generically and cannot be identified.
Internship contract
The internship contract is a standard legal document for your work placement. It must be signed by you, your host and a representative of Massey, and it is your responsibility to ensure both you and your host have signed and returned the document prior to starting your placement.
The contract sets out the duties and protections around internships, including liability and confidentiality. It also ensures that you are properly insured and protected, and that staff at your host placement understand your role and obligations as an internship student, and their obligations as an internship student host. As it is a legal document, it is important you read it closely.
Hosting an intern
Throughout each year we will have a group of potential interns looking to approach organisations such as yours to discuss possible placements that align with their own career goals.
Past hosts have said they found hosting an intern a rewarding experience.
Our students will start seeking placements towards the end of a year for the January/February intake, with subsequent study periods starting in June/July and a smaller summer intake at the end of the year.
Interns often either work on a specific project for the duration of their placement or they can shadow an industry professional or team to experience work in their chosen field.
Internships usually last between 12 to 15 days, either in a short intensive block placement or as one day a week on site throughout semester. The details, tasks and timing of the placement are usually decided by negotiation between student and workplace before the internship commences.
Host companies
Organisations that have supported Massey Business School business and communication internships include:
Air New Zealand
Alzheimers New Zealand
Aquity
Arohanui
Arthritis New Zealand
Asteron Life
Bayleys
BNZ
CanTeen
Craigs Investment Partners
Destination Manawatu
Douglas
EasiYo
Film for Change
Generosity.org
Grafton
Horisons Regional Council
HP
Hunch.buzz
Ingram
Inspiring Stories Trust
Kinetic Recruitment
Live Longer Eat Well
Mash Trust
Nikau Foundation
Nuzest
NZ Red Cross
Plumbing World
Palmerston North City Council
Ronald McDonald House
Spark
Social Development Partners
Toyota
The Warehouse
Volunteer Wellington
Volunteering NZ
Westpac
Wipster
Word Salad
Social media
Facebook: Manawatu business internship
Contact us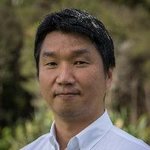 Dr Kazunori Kobayashi
PhD
Lecturer in Management, Entrepreneurship & Innovation
Phone

Department

School of Management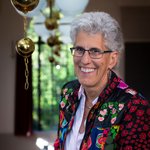 Prof Sarah Leberman
PhD (VUW), MA (Cantab UK), MA (Applied) (VUW) MNZM, CMInstD
Professor of Leadership
Phone

Department

School of Management
If during your placement you feel you are not getting valuable professional experience or something else happens that makes you uncomfortable, please immediately contact your academic advisor or your campus offering coordinator.