Overview
The College of Sciences – Te Wāhanga Pūtaiao is research-led. We provide transformative learning experiences to prepare our students for success in their chosen field and deliver globally relevant solutions to fundamental and applied scientific challenges.
We offer world-leading and unique programmes across our specialities. Our agriculture programme is number one in New Zealand according to global rankings, and our veterinary school ranks in the top 20 in the world.
At Massey we are Tiriti-led, upholding te Tiriti o Waitangi principles through our practices.
How we fit
Our college is home to six interconnected schools and multiple research centres.
Study with us
Fuel your passion for the sciences and build a great career. Our study options include:
agriculture
construction
engineering
materials science
smart IT systems
veterinary science
wildlife ecology and more.
Who we are
Our people make us who we are. Meet senior leaders in the College of Sciences.
Professor Raymond Geor
Pro Vice-Chancellor College of Sciences
Raymond Geor is a veterinary and agricultural science specialist with expertise in equine medicine, nutrition and sport science. After graduating from Massey with a Bachelor of Veterinary Science in 1983, he moved to Australia then the US for further study. He spent 30 years in academic roles in North America before returning to lead our College of Sciences in 2015.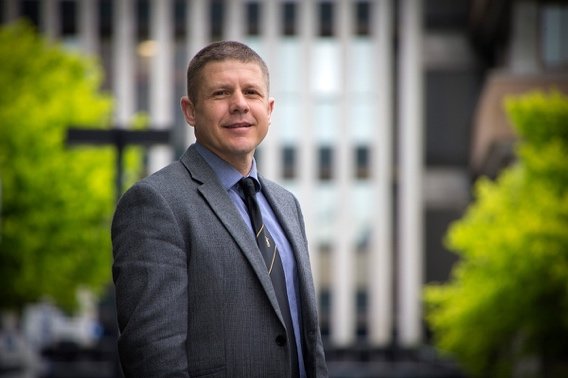 Professor Paul Kenyon
PhD, MAppSc, BAgrSc
Head of School, Professor in Sheep Husbandry, Doctoral Supervisor
Paul Kenyon's expertise is sheep husbandry. He undertakes a range of research at both the basic science and applied level. Paul has strong links with the sheep industry in New Zealand.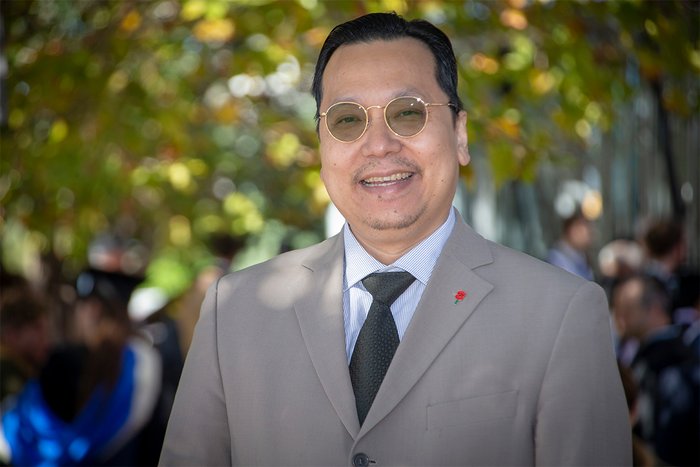 Professor Monty Sutrisna
Head of School of Built Environment
Monty Sutrisna is Professor of Construction and Project Management, with practical experience as a leader in the construction industry in the UK, Australia and Indonesia. Monty champions close collaboration between academia and industry. Research interests include construction IT and artificial intelligence, construction contracts, and productivity.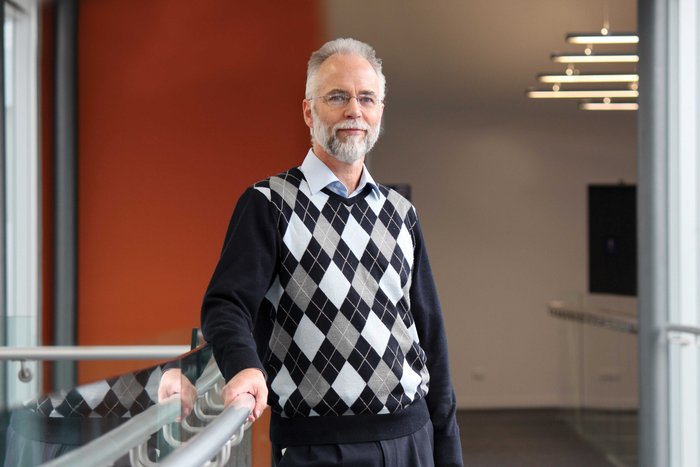 Professor Julian Heyes
PGDipDevStud, PhD, BSc(Hons)
Head of School, Professor of Postharvest Technology, Doctoral Supervisor
Julian Heyes is a professor of post-harvest technology, the science behind our global trade in fresh fruit, vegetables and cut flowers. With a background in cell physiology, Julian's research focuses on growing the horticulture sector by connecting science to novel, high-value niche products.
Professor Chris Scogings
Head of School of Mathematical and Computational Sciences
Chris Scogings' research focuses on agent-based modelling, including new algorithms to enhance performance. A dedicated teacher, Chris has received the Vice-Chancellor's Award for Excellence in Teaching (2006) and Albany Lecturer of the Year (2005 and 2013). Chris has strong links to the local software industry.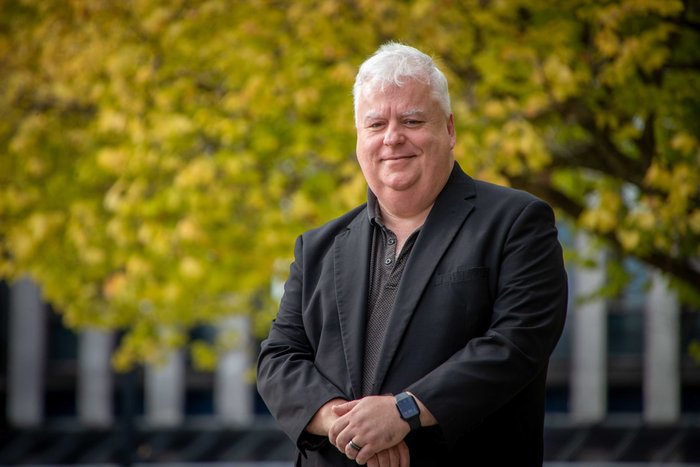 Professor Jamie Quinton
Head of School of Natural Sciences
Jamie Quinton's research interests include nanotechnology, physics and materials engineering – and he holds two patents. He joined Massey in 2022 after 18 years at Flinders University in Adelaide, where he won awards for lecturer of the year and a national teaching citation. Jamie is a Fellow of the Australian Institutes of Physics and a member of the British Institute of Physics.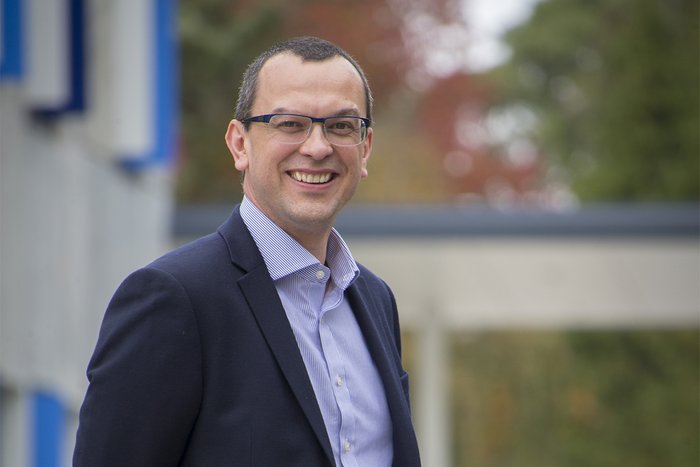 Professor Jon Huxley
Dean and Head of School of Veterinary Science
Jon Huxley joined Massey in May 2018 having previously worked in two UK vet schools. His clinical and research expertise is in dairy cow population health, particularly lameness and the impact of the housed environment on animal health and welfare.
Research
Massey demands excellence in our sciences-related research. The College of Sciences brings together experts from several disciplines to further knowledge and make a difference in New Zealand and the world.
Our researchers win grants and other funding from prestigious sources such as the Royal Society of New Zealand's Marsden Fund Te Pūtea Rangahau.
Consultancy
We often carry out research for partners outside Massey or collaborate with partners on certain topics or as part of long-term relationships. Our consultancy draws on expertise from within the College and around the university, offering fresh thinking.
Research projects
Research teams
Examples of how Massey's staff and research students create and share new knowledge.
Research centres
Our research centres seek innovative solutions to contemporary issues. Explore some examples.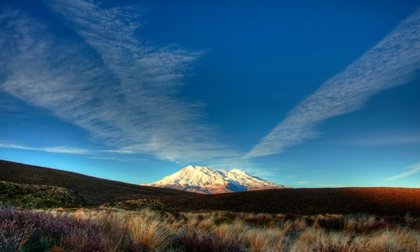 Volcanic Risk Solutions
During volcanic events, we provide rapid scientific information to local governments, businesses and farms. We also develop scientific advances in volcanology within practical risk-management strategies for New Zealand and Southwest Pacific communities, business enterprises and government agencies.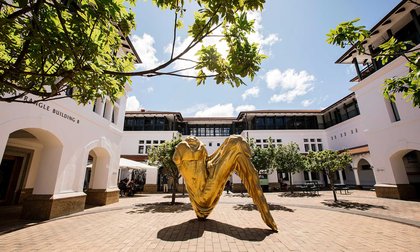 New Zealand Institute for Advanced Study (NZIAS)
The institute aspires to be one of the world's leading centres in curiosity-driven fundamental research. We encourage and support academic scholarship at the highest level – the original, often speculative, critical thinking that produces major advances in knowledge, characterised by interdisciplinary clusters of elite scholars.
Services and clinics
Massey clinics offer services for the public, as well as research or training for staff, students and business.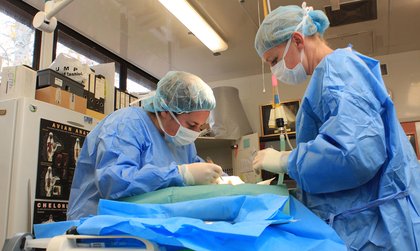 Veterinary Teaching Hospital's clinics
Our expert staff diagnose and treat many animal species, including:
cats, dogs and other pets
horses
livestock and lifestyle animals such as alpaca and poultry
native birds and reptiles.
We're open to the public and offer hands-on experience for veterinary students.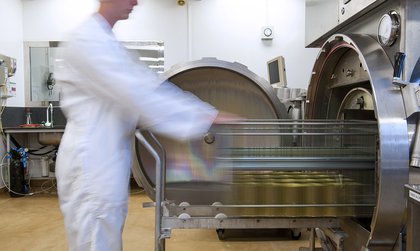 Food Innovation for business development
FoodPilot's Food Innovation offers advice, consultancy or commissioned research in any area of food science, food technology or the business of food. With extensive food industry experience, we can help with everything from brainstorming concepts to small production trials.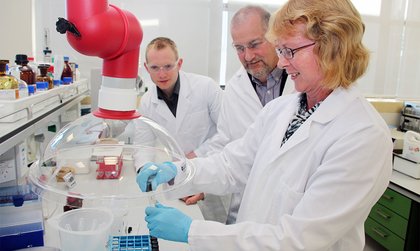 Nutrition Laboratory
The laboratory specialises in analysing food, plant and animal products. The facilities enable nutritional testing of food products, including for:
food safety
labelling
product formulation
shelf life.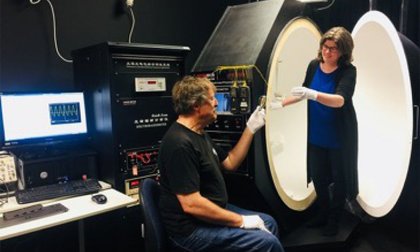 Photometric Laboratory
This state-of-the-art lighting laboratory includes specialist equipment to measure:
colour rending and colour temperature
dominant wavelength
luminosity
power, and more.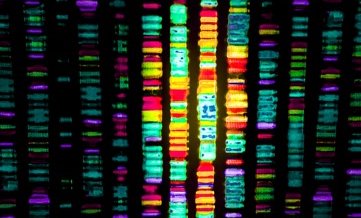 Massey Genome Service
Our lab provides sequencing services to New Zealand researchers and students, including:
analysis of genomic DNA
genotyping
RNA and ABI sequencing.
Location: Manawatū campus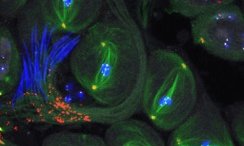 Manawatū Microscopy and Imaging Centre
The centre is available for use by organisations such as researchers, Crown Research Institutes, other teaching institutions, hospitals and commercial clients.
We have a team of specialists and offer:
transmitted light and fluorescence microscopy
electron microscopy
image analysis.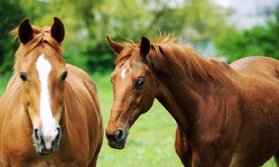 Animal genetic services
Massey University's InfogeneNZ offers the most comprehensive range of DNA-based genetic testing for animals in New Zealand.
Donate to the College of Sciences
We welcome your support in raising money to enable excellence in scholarship, teaching and research in the College of Sciences.
Scholarships and financial support
Massey offers students a range of awards, grants and scholarships to:
help with fees and living expenses
support academic and research excellence.
Contact the College of Sciences
College of Sciences – Auckland campus
College of Sciences – Manawatū campus