University news
Discover news about our university – from all three campuses and online: Auckland, Manawatū in Palmerston North and Wellington.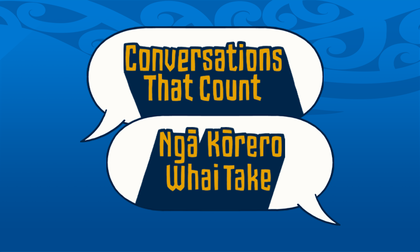 Conversations That Count – Ngā Kōrero Whai Take
Conversations That Count – Ngā Kōrero Whai Take is a mixed media, podcast, editorial and event series brought to you by Massey University in partnership with The Spinoff. It provides a platform for the university and community experts to share their thoughts on how to overcome some of New Zealand's biggest challenges.
Research news
We are a research-led university with a reputation for excellence in innovation and the creation of new knowledge. Get the latest research stories.
Student success news
Discover the inspiring success stories of our students, many of whom are balancing studying alongside other commitments.
Opinion and features
Get commentary, opinions and editorial articles from Massey's experts and our wider community.
Awards and appointments
Read about our latest successes and appointments.
Communications and Public Affairs
Location

Postal address
Communications and Public Affairs
Massey University
Private Bag 11 222
Palmerston North
4442
New Zealand