Overview
The School of Built Environment focuses on human-made environments and their impact on society. We examine innovative ways in which the built environment can improve quality of life and community wellbeing, from rural villages to mega-cities.
The school has an international outlook on teaching, learning, practice and research, particularly in digital built environments. We work closely with industry to ensure our qualifications include latest developments.
The expertise of our people, combined with our local, national and international partnerships, ensures our teaching and research serve the needs of communities, industry and government to improve the built environment.
Te Tiriti o Waitangi at Massey
We are deeply committed to being a Tiriti-led university, demonstrating authentic leadership in contemporary Aotearoa New Zealand as we uphold te Tiriti o Waitangi, the founding document of our nation, and its principles through our practice. We embrace this not just as an obligation but as a real opportunity for the nation and its people.
Te Tiriti o Waitangi ki Te Kunenga ki Pūrehuroa – The Treaty of Waitangi at Massey
Study with us
Choose from a range of qualifications in construction and the built environment, including our Master of Construction with a shorter 120-credit option for students with relevant experience or qualifications.
Explore by area of interest
Explore a selection of qualifications relating to your interests.
Get hands-on with commercial experience and practical assignments on the tools. Explore digital tech transforming the industry. Then graduate work-ready.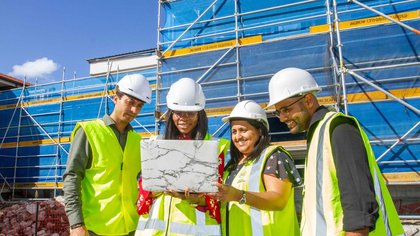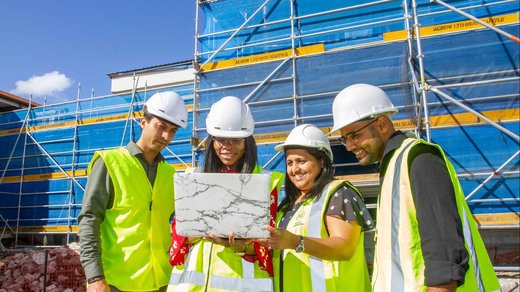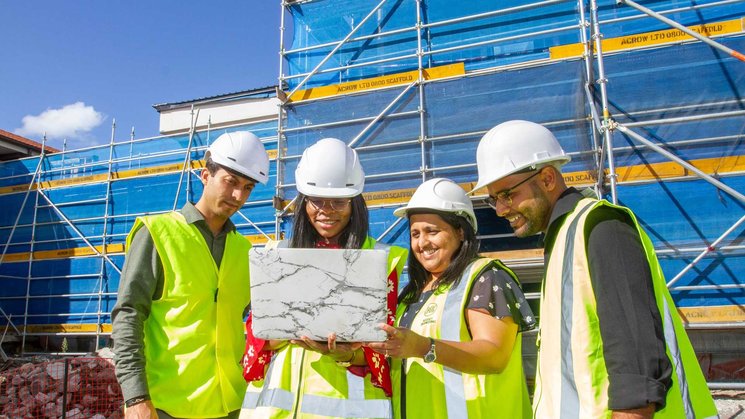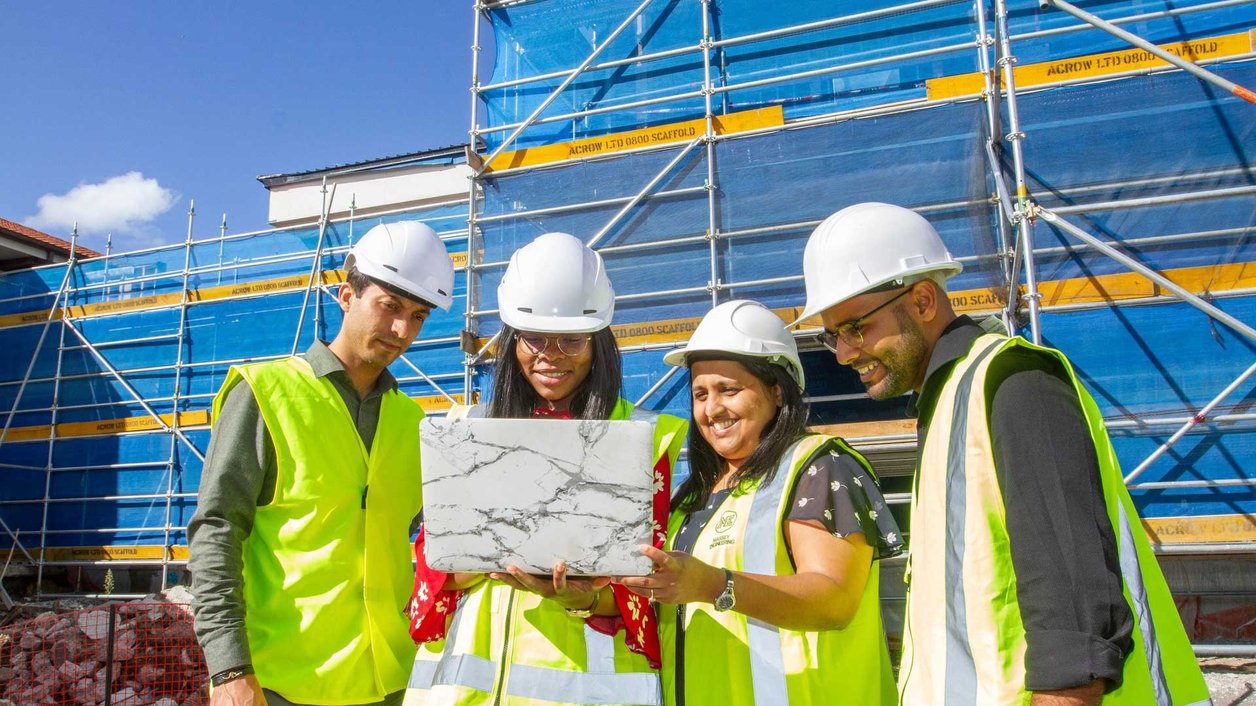 Our people
Our people make us who we are.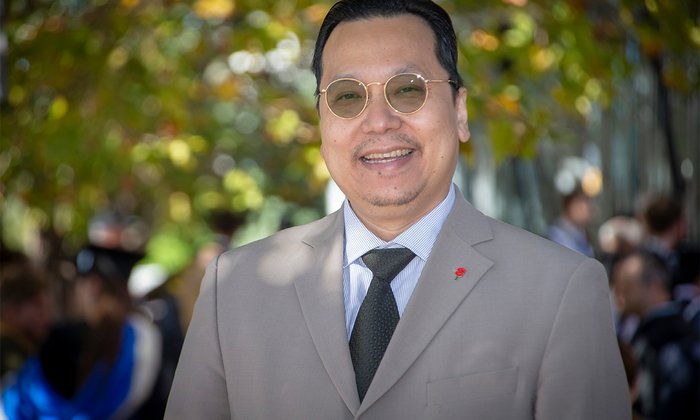 Professor Monty Sutrisna
Head of School of Built Environment
Monty Sutrisna is Professor of Construction and Project Management, with practical experience as a leader in the construction industry in the UK, Australia and Indonesia. Monty champions close collaboration between academia and industry. Research interests include construction IT and artificial intelligence, construction contracts, and productivity.
Research
Our researchers work closely with government and industry to shape innovative solutions to actual needs in New Zealand society and internationally. The School's three research groups focus on:
building performance, services and facilities management
productivity in the built environment
resilience, innovation and climate change.
Research activities across all three groups are underpinned by our research competencies across:
digital built environment
zero carbon and energy
health, safety and wellbeing.
Research groups
Our research expertise and examples of how we create and share new knowledge.
Building performance, services and facilities management
Research themes include acoustics, housing reconstruction, ventilation and indoor air quality, and universal design to make built environments accessible for people in wheelchairs.
Projects include our lighting research programme, which explores:
effects of light and lighting on the natural and built environment
enhancing people's sleep-wake cycles
next-generation lighting technologies.
Productivity in the built environment
Research themes include digitisation, health and safety, off-site construction, and project management.
Research includes the flagship five-year programme Creating Capacity and Capability for the New Zealand Construction Sector. The aim is to boost:
investor confidence in delivery
stability of construction companies and resource planning
confidence for people seeking training and education to work in construction.
Research funding to address future needs of NZ
Innovation, resilience and climate change
Research themes include low-carbon building design, post-disaster reconstruction, and innovations in the digital built environment such as AR, VR and digital construction.
Our research includes projects with, or funded by, partners such as the:
Ministry of Business, Innovation and Employment (MBIE)
Earthquake Commission
BRANZ.
Consultancy
We often carry out research for partners outside Massey or work with partners on certain topics or as part of long-term relationships. Our consultancy makes the most of expertise from within the school and around the university, offering fresh thinking.
Research partnerships
BRANZ
BRANZ and the School of Built Environment collaborate on research to improve the performance of New Zealand's building system. Areas of interest include:
indoor air quality and ventilation
heath and safety for construction workers
matching infrastructure pipeline planning to industry capability
zero carbon buildings.
SiteSafe
SiteSafe provides health and safety advice, auditing and training to the construction industry. SiteSafe and the School of Built Environment collaborate on research and other opportunities to improve health and safety in the industry, and enrich students' skills and knowledge.
Women in Built Environment
Women in Built Environment (WIBE) is a student-led organisation connecting successful women leaders from industry with our students through networking opportunities. While this group focuses on promoting female working professionals, it is not an exclusive female-only group. WIBE was founded in 2021 by students and is fully supported by the School of Built Environment at Massey University and its industry partners, including GIB and Southbase Construction.  
This year WIBE will be hosting several events including a 6-week Leadership Development programme in the second semester. Thanks to our continued sponsorship from GIB wall boards, who have provided funding for our events and merchandise. A new Scholarship award, sponsored by Southbase Construction, will also be presented at the end of the year in a Prizegiving ceremony following the Leadership Development Program.
Accreditations and rankings
Conferences and workshops
Built Environment International Research Week 2023 (IRW 2023) is coming up on 26 November to 1 December 2023.
Graduate stories
"My employer encouraged me to further my study in construction. I chose Massey's Master of Construction as it allowed me to study via distance and block courses while I worked, making for a manageable workload."

"My study experience at Massey was a great mixture of enjoyment and challenge. It gave me a broad introduction to the processes and knowledge required to be successful in the construction industry."

"Studying at Massey allowed me to both work and study full time. I am now much more advanced in my career than those of similar ages who either just studied or just worked."

Services
Massey offer services for the public, as well as research or training for staff, students and businesses.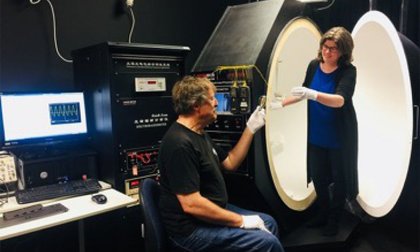 Photometric Laboratory
This state-of-the-art lighting laboratory includes specialist equipment to measure:
colour rending and colour temperature
dominant wavelength
luminosity
power, and more.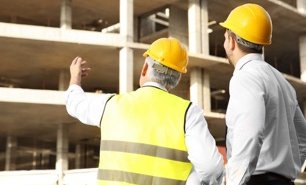 Professional services to industry
Our academic staff can offer advice and services relevant to construction and the built environment. Examples include:
advising the Ministry of Education
arbitration
drafting or reviewing construction contracts.
Contact the School of Built Environment
School of Built Environment – Auckland campus
Email

Location

Physical address
Quad A, 3rd floor
Albany campus
Massey University
East Precinct Albany Expressway,
SH17
Albany
Auckland 0632


Use our Auckland campus maps or find us on Google Maps.
Looking for a staff member? Visit our staff directory or use Expertise search.