Overview
Our executive education courses transform the way you think about learning. We have worked with some of New Zealand's leading businesses and business people to expand their leadership and specialist knowledge.
You may be in business or other industries like science, health or the arts. Whatever your current situation, we can help give you the confidence to progress in your professional career.
Your learning will blend the most recent research with input from business practitioners presenting, mentoring and working with you through real-world cases. The full-time MBA and Executive MBA offer work experience opportunities in a New Zealand firm or an overseas firm with a New Zealand presence.
We also have an optional credential pathway for those who want to continue their development with academic recognition.
Many of our business programmes are available to study online, with the flexibility to plan your study around your personal and professional needs.

Our executive programmes
Massey Business School offers a comprehensive range of executive development programmes.
Master of Business Administration (MBA)
Massey's Master of Business Administration (MBA) is unique in New Zealand – the only MBA with specialisations you can study full-time or fully online.
You'll benefit from connection to practice through guest lecturers and work experience opportunities and gain practical knowledge you can use immediately at work.
The Massey MBA focuses on giving you skills to lead others successfully. You will develop your strategic thinking skills, learn how to analyse and solve problems, operate well within a multicultural environment and utilise cutting-edge technology.
Your learning will blend the most recent research with input from business practitioners presenting, mentoring and working with you through real-world cases.
The full-time MBA offers a work experience opportunity in a New Zealand firm or an overseas firm with a New Zealand presence.
Executive Master of Business Administration (EMBA)
If you're a working professional with at least 7 years of work experience and 3 years in management, you may be more suited to studying the part-time Executive MBA.
Our Executive MBA (EMBA) will take you on a personalised journey to prepare you for the highest levels of management and leadership. Our EMBA gives you the tools to participate confidently in complex and challenging leadership situations.
The EMBA is designed to fit into the busy lives of hard-working professionals. Participants learn from world-class professors and successful industry leaders who come to class as guest presenters.
You will hear how they manage challenges at work, and then you can apply these learnings in your own environment right away. You will become noticed and more relevant in your career.
Massey is famous for teaching you as if you were managers in a boardroom rather than students in a classroom. Engaging with corporate boards and direct-entry membership into Governance New Zealand, you will showcase your abilities to lead as a company director.
Hone your consulting skills both in New Zealand and overseas throughout the programme. Your final assessment will demonstrate your management competence with a career-defining consulting report that adds tremendous value to you and the stakeholders around you.
Completing a Massey EMBA puts you among a network of almost 3000 alumni who are making an impact as leaders in organisations worldwide. Executive MBA students are regularly able to listen and engage with executives from many different industries in New Zealand or overseas.
An EMBA helps you develop your professional capability and personal resilience to take on leadership roles in the future. You will be confident to engage with complex topics in your workplace, suggest new value propositions and position yourself as a competent leader. As you work through the programme, you will develop effective ways to present yourself as a strategically thinking executive.
Personalised learning is part of your EMBA from beginning to end, connecting you with world-leading presenters with extensive corporate experience. Easy access to these expert executive teachers will help you carve out a pathway to boost your career.
International study tour
In the second year of your EMBA, you will travel overseas as part of a guided tour to connect you to significant firms overseas, their leaders and their operating environments.
With your peers, you will gain valuable experiences in business operations and economic and social frameworks, taking you to the heart of a range of organisations in other countries and cultures.
The tour is a compulsory component of the programme, and usually includes two countries. You will work on global consulting projects, meet with local executives, politicians and cultural stakeholders and understand the drivers that make firms successful in different environments during your tour.
The study tour is undertaken as part of the global strategy paper, blending the learnings in the classroom with a practical application overseas.
Previous international study tours
2019 study tours
India and South America
Tour 1: India
Tour 2: Argentina and Uruguay
Students experienced contrasts on these tours. While in India, they investigated the Dabbawalla Lunchbox Delivery Service and engaged with the Reserve Bank. In Argentina, they looked at the business of football and funding infrastructure in Uruguay. These are just some examples from each tour. Both tour groups engaged in consultancy.
2018 study tours
Hong Kong and Vietnam, and South America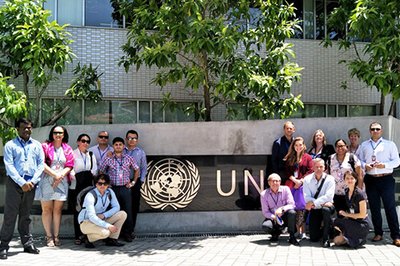 Tour 1: Hong Kong and Vietnam
Tour 2: Chile and Argentina
These tour groups visited large corporations and NGOs, including the United Nations Development Programme (UNDP) in Vietnam and 3M's Center for Innovation and Technology Development in Argentina.
2017 study tours
Japan and China, and Dubai and Europe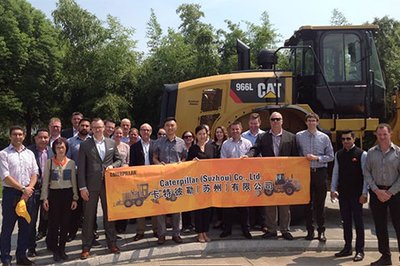 Tour 1: Japan and China
Tour 2: Dubai, The Netherlands, Belgium and the Czech Republic
This tour looked at the circular economy in particular. They visited everything from the Port of Ghent to the EU parliament, Fonterra and more.
2016 study tours
America and Europe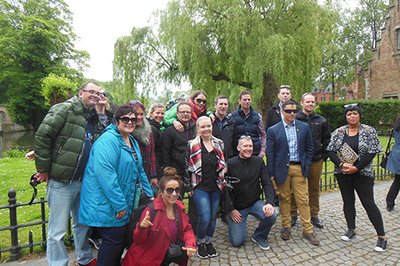 Tour 1: Europe
Tour 2: South America
Tour 3: America
These groups visited technology giants, innovation networks, global charities, agrifood, and vineyards. The tour included a briefing from the UN and Federal Reserve Bank.
Manager Accelerated Programme (MAP)
MAP provides a solid foundation for an organisation's new and middle managers to build strong management careers.
The programme design is around your business's specific needs. It is run in-house for companies, and the content is adjusted to meet your business circumstances. MAP is a group-based programme for managers.
Career development for managers
Governance development programmes
We offer customised governance development programmes for large private and public sector organisations. We can also provide a one-year governance development programme for serving or emerging directors in co-operative-styled companies.
We help to develop the directors of tomorrow
Tailored solutions
Massey's executive development specialists work with organisations of many sizes to identify and solve problems related to staff development, engagement and performance.
Companies throughout New Zealand have used our leadership and directorship development services. Solutions could include individual or team interventions, training or development programmes.
We also have an optional credential pathway for those who want to continue their development with academic recognition.
To find out more about our tailored solutions, email us at askbusiness@massey.ac.nz
Study locations
Online, anywhere
Online study is a flexible and convenient option to help develop management skills for emerging managers in all industries and sizes of entities. You can enhance your career while you work anywhere in New Zealand or globally.
Massey is an expert in distance learning, with more than 50 years of experience in this area. Online study provides flexibility to manage your workload with scheduled, small-group interactive sessions and on-call support.
You can also mix face-to-face sessions with your online study.
Auckland campus
Studying on campus is a practical learning approach with an accredited university and allows you to complete your MBA studies within a year. This full-time study mode offers face-to-face class sessions in the afternoons from Tuesday to Thursday, allowing you to work part-time and remain current with practical job skills.
Achieve a major upgrade to your career with only one year of career interruption.
Meet our students
"Massey University's MBA program has lived up to its promise of being an adaptable study experience in a comprehensive and structured setting."

"Everything you learn can be applied which really starts to build your confidence. The future is exciting!"

"There is a famous quote by Albert Einstein that resonates well with my experience and MBA journey – 'No problem can be solved from the same level of consciousness that created it.'"

Information evenings
Our information evenings and sessions are held throughout the year around the country.
Who we are
Our people make us who we are. Meet Massey Business School's executive development lecturers.
Rankings and accreditations
Contact Massey Executive Development
Massey Business School – Auckland campus
Massey Business School – Manawatū campus
Massey Business School – Wellington campus