The following societies and clubs are affiliated with Massey Business School.
Accountancy clubs
Massey Business School's accountancy clubs allow accounting students to connect and network with business professionals to prepare for future career endeavours.
The clubs bring business students together, particularly students majoring in accounting at all levels. They introduce members to the professional world through networking opportunities, creating professional CVs, setting up LinkedIn profiles and interview practice and tips.
Join a network of students who can help with information or topics you are struggling with and also provide a neat group of friends to hang out with and share some downtime.
Auckland campus Accountancy Club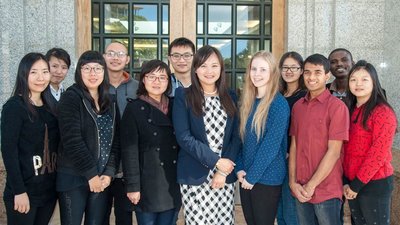 Club events include a Xero Cloud Accounting Information Session, talks with public accounting firms such as PWC, KPMG, BDO and Grant Thornton, and talks with professional bodies such as CAANZ, CPA Australia, ACCA and CIMA.
Contact us
Manawatū campus Accountancy Club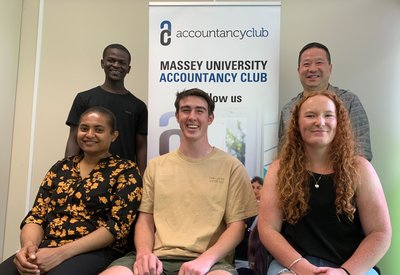 Club events include a trivia night, Xero/MYOB tutorial, business ball, careers expo, pizza day and talks with professional bodies such as CAANZ and CPA Australia.
Contact us
Student Investment Club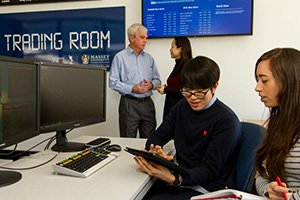 Massey's Student Investment Club is open to any Massey student interested in finance and is in good standing with the university. A base knowledge of finance is helpful.
The club discusses current affairs and financial market news, runs events including movie nights, bowling and visits to local businesses, and works through different levels of stock analysis aligned to the CFA Challenge and Student Fund requirements.
Club events include:
Training opportunities for students to become Bloomberg certified.
The OMF e-Trader University Challenge uses demo money on a live trading platform.
The CFA Global Research Investment Challenge – a global competition that tests university students' analytic, valuation, report writing and presentation skills.
Guest speakers.
A schools project to promote finance as a career and create awareness around money, investing and personal financial management.
The club meets in the Trading Room from 1 pm to 2 pm every Wednesday during the semester.
Contact us
investmentclubmassey@gmail.com
Massey University Student Enterprise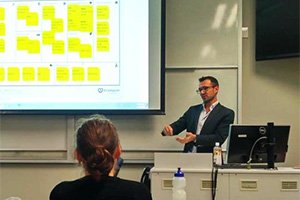 Massey University Student Enterprise (MUSE) is a club for current Massey students interested in innovation and creativity, idea generation and enterprise development.
The club fosters a community of students and professionals with different skills to realise projects and potential start-up opportunities.
The interaction of students from business, science, humanities, IT and other qualifications helps to make MUSE an exciting and dynamic club.
The club offers:
Industry and academic speakers share cutting-edge perspectives.
Workshops – develop innovative capabilities.
GO, Innovate! – our innovative ideas competition for current Massey students.
MUSE is supported by and interacts with a network of incubators, innovative businesses and sponsors in the Auckland North region, including:
GO, Innovate! competition
Hosted by MUSE and supported by Massey's ecentre business incubator. It sees teams and individuals generate ideas and develop skills relevant to innovation.
Learn more about GO, Innovate!
Contact us
Massey Association of Communication Students