Go with the experts
We know what we're doing at Massey. We're the longest-standing marketing school in the country, teaching since 1997.
Career choice
There are a range of great marketing jobs for Massey graduates. Choose from advertising, digital, management, research and sales.
Hit the ground running
Your study at Massey will include practical, real-world project such as digital ads, media releases, strategic plans and more.
Highly-ranked
Massey is top in New Zealand for business administration according to Shanghai Ranking, and in the top 150 universities worldwide.
Overview
A good idea only becomes great if people know about it. Not just any people, but the people who need or want it most. That's where marketing comes in.
Learn from world-class lecturers and researchers with specialisations such as branding or data analytics. Master in-demand skills with real-world projects, often with local businesses. Link with the marketing industry while you study, including internships – examples include Mitre10, Vodafone and the Warehouse Group. Graduate work-ready, with skills employers need.
Business internships through Massey
Marketing is a good fit if you:
enjoy business studies, English or media studies
want to communicate with people and work in a team
like creative problem-solving and working with people.
Marketing courses may cover:
advertising
customer intelligence – gathering and analysing insights from and about key audiences
marketing mix, also called 4Ps (product, price, place, and promotion)
measuring engagement, impact and reach
social media and digital marketing
strategic marketing plans.
Social media and digital marketing courses
Doing business and talking with customers often needs good online marketing. It's important to understand:
the digital world
the impact of digital communication
how to create digital messages in a strategic and meaningful way.
Digital and social media are key components of our marketing qualifications. Explore strategies and techniques, plus latest developments in platforms and tools. Delve into ethical and legal issues, including privacy and data collection. Then devise your own marketing strategy, putting into practice all you've learned.
How to study marketing
Discover what we offer if you're interested in marketing – whether you're coming to university for the first time, changing direction or returning to advance your study or career.
Undergraduate study
An undergraduate qualification is generally the first thing you'll study at university.
Bachelor's degrees
Degrees are the standard qualifications you do at university – the most common is called a bachelor's. Degrees give you enough time to explore your interests, and also focus on specific subjects.
When you study the Bachelor of Business you will gain research and practice-informed business knowledge. You will develop the leadership, communication, teamwork, and creative skills that employers are looking for.
Marketing – Bachelor of Business
Specialisation
Learn how to gain business insights, create loyal customers, and plan strategies and solutions to help companies thrive.
The Bachelor of Communication (Digital Marketing) is the only degree in New Zealand that combines business, marketing strategy, and creative visual and verbal communication skills.
Graduate diplomas
Graduate diplomas can help you advance to postgraduate study or research in a subject you haven't majored in for your undergraduate study.
Do you want to change the direction of your career? The Graduate Diploma in Business Studies enables you to study another subject without completing a second bachelor's degree.
Relevant undergraduate subjects to major or specialise in
When you apply to study at Massey, for some undergraduate qualifications you can choose what subject you'd like to specialise in. You can usually change your mind after you get to university, depending on the courses you enrol in.
Postgraduate study
Once you've graduated with a bachelor's degree – or have equivalent experience – you'll be ready to take on postgraduate study.
What our students say
"All my marketing courses have been extremely relevant to my digital marketing job. I have enjoyed my time at Massey immensely as all the lecturers are extremely helpful and caring."

"Massey offered the most interesting and flexible Communication degree I could find. I would not have had the chance to intern in India or work where I am now without my excellent study experience at Massey."

"The digital marketing course provides relevant and up-to-date knowledge of the digital world and creates real-world learning opportunities through practical assignments."

Jobs in marketing
Effective marketing helps deliver value to target audiences and creates positive experiences. It's a career that can range from jobs in ad agencies to businesses large and small, charities to government agencies.
Some of our marketing graduates take on senior positions in business or in government. Others go into research or start their own business.
Marketing careers include:
branding experts
chief marketing officers (CMOs) or marketing managers
digital marketing strategists
data analysts specialising in consumer or market information
market researchers, who gather opinions and feedback from potential customers
social media marketers or managers.
Annual salary ranges for jobs
Which marketing qualification?
Examples of where our qualifications may take you.
Table showing jobs and what you could study to enter them.

| Jobs | Examples of what you could study |
| --- | --- |
| Advertising specialist | Bachelor of Business (Marketing) |
| Digital marketing strategist | Bachelor of Communication (Digital Marketing) |
| Marketing manager | Master of Management (Marketing) |
| Market research manager | Master of Analytics (Business) |
| Marketing specialist | Bachelor of Business (Marketing) |
Accreditations and rankings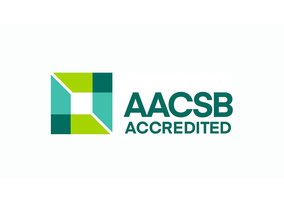 Association to Advance Collegiate Schools of Business (AACSB)
Massey Business School is rated in the top 5% of global business colleges by AACSB International.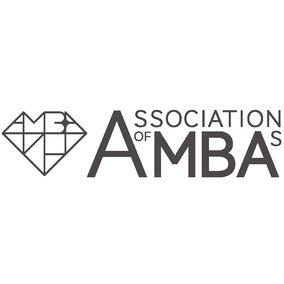 Association of MBAs (AMBA)
Massey's MBA programmes (MBA and EMBA) are accredited by the Association of MBAs
​Get an information guide
Download our guides to find out more about studying marketing at Massey.
Search courses or qualifications