Focus or generalise
You can choose to specialise in graphic design, interactive or experience design, illustration or typography. Or mix and match.
Stretch and grow
Do it all at Massey. Learn the fundamentals. Be challenged. Evolve, whether you're just starting out or an established creator.
Design your own degree
All Massey design students start with broad core courses. Then in later years you can specialise or gain wide-ranging skills.
Overview
Visual communication can educate, entertain, guide and inspire. It's a key way people experience the world – online, in print, in physical or virtual worlds.
Learn from world-class staff with industry experience as diverse as corporate branding, creative coding, and service design. Explore new ideas in areas such as creating characters or designing for social impact. Master new skills with state-of-the-art facilities and equipment.
Get hands-on with real-world projects. Gain skills employers need, such as working collaboratively and adapting to new ideas and technologies – including internship opportunities at our on-campus Open Lab.
Visual communication design is a good fit if you:
do well in school subjects such as art (ngā toi) or design and visual communications
want to use design to entertain, inform, or to tackle issues
like thinking creatively and critically, and have a good eye for detail.
Visual communication design courses may cover:
design processes, including ways to generate ideas and develop concepts
designing characters, concepts or settings
storyboarding
technical skills to create digital media, illustration, print and video
user experience (UX) and user interface (UI) design, also called interaction design
VR, AR and MR (mixed or hybrid reality), also called immersive design.
Visual communication design at College of Creative Arts – Toi Rauwhārangi
Our staff, students and graduates have a long history of participation and success in design competitions such as the:
How to study visual communication design
Discover what we offer if you're interested in visual communication design – whether you're coming to university for the first time, changing direction or returning to advance your study or career.
Undergraduate study
An undergraduate qualification is generally the first thing you'll study at university.
Postgraduate study
Once you've graduated with a bachelor's degree – or have equivalent experience – you'll be ready to take on postgraduate study.
What our students say
"If I hadn't gone to Massey I'm not sure I would have stumbled across my 'calling'. It taught me how to be empathetic, how to ask questions and how to make a difference."

"In fourth year I'm in control of my own project and I can reach into what I really like—how can design educate people?"

"Integrated Design looks to develop an attitude that I still practise today: an openness towards broader fields of creativity while challenging one's own design practice."

Our facilities
You'll have access to a wide range of first-class facilities when you study with us.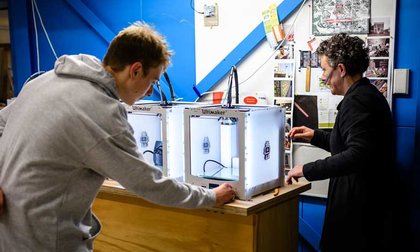 Fab Lab
Fab Lab Wgtn is Australasia's first digital fabrication laboratory (Fab Lab) affiliated to the Massachusetts Institute of Technology (MIT). Fab Lab's capabilities include: A computer-controlled laser cutter; numerically-controlled milling machine; a sign cutter; a precision milling machine to make three-dimensional moulds; surface-mount circuit boards; and small 3D printers, for fast production of 3-dimensional forms.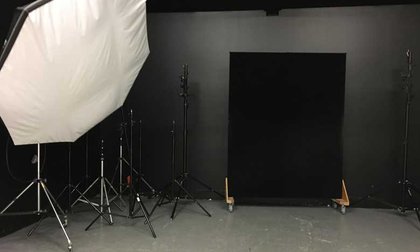 Photo studios
Massey University's Wellington campus has specialised professional photography studios, (white cycs, green screen, Elincrom/Bowens/Diva lite) access only by students enrolled in photographic specialised papers only.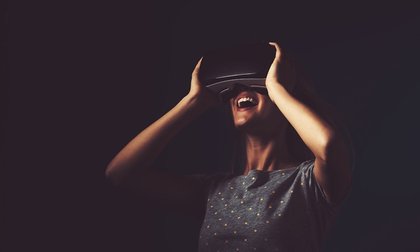 Virtual and augmented reality
A specialised room where students can explore and prototype virtual spaces and experiences, or create virtual artworks or designs using virtual reality and augmented reality equipment.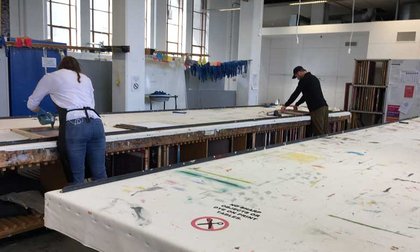 Screen and digital print facility
Massey students have access to a screen and digital print facility, where they can use a digital sublimation printer for polyester fabrics and materials, and a screen printing facility with 7m print tables.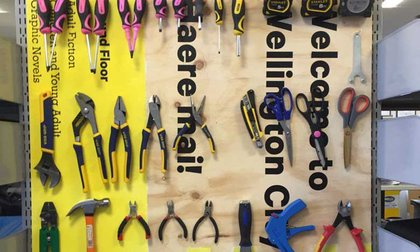 Toystore
The Toystore offers a wide range of audiovisual equipment for design students to borrow, as well as access to large format printing and technical support.
Jobs in visual communication design
Careers can span content creation to concept design, advertising to experience design, post-production to publishing.
Job prospects are good, with growing demand for employees who can apply design thinking to products and services for businesses, government agencies, and social enterprises.
Our graduates work in New Zealand, Australia, Europe, North America and beyond. Some are freelance illustrators or designers. Others start their own business.
Visual design communication careers include:
concept designers, who create characters or settings for film, TV or virtual spaces
graphic designers, who work for advertising, design or publishing agencies
digital designers, who may specialise in interactive design
interaction designers (UI and UX)
service designers.
Annual salary ranges for jobs
Which visual communication design qualification?
Examples of where our qualifications may take you.
Table showing jobs and what you could study to enter them.
Jobs
Examples of what you could study
Animator or digital artist
Bachelor of Screen Arts with Honours
Bachelor of Design with Honours (Concept Design)
Bachelor of Design with Honours (Visual Communication Design)
Designer working in advertising, marketing or publishing
Bachelor of Design with Honours (Visual Communication Design)
Designer specialising in film, game or TV
Master of Design
Bachelor of Design with Honours (Concept Design)
UI or UX designer
Bachelor of Design with Honours (Visual Communication Design)
Bachelor of Design with Honours (Integrated Design)
Bachelor of Information Science (Information Technology)
Accreditations and rankings
Get an information guide
Download our guides to find out more about studying visual communication design at Massey.
Search courses or qualifications