Top-ranked
QS World University Rankings lists Massey as one of the world's top 150 universities for communications and media.
Highly rated
Study with the best. Massey is ranked the top in New Zealand for communications by Shanghai Rankings.
The heart of the matter
Humanities and Social Sciences at Massey. Explore what it means to be human, why we act like we do and the ways we create meaning.
Get ahead at work
Expand your existing expertise at work or advance your career with Massey. Or change direction with a new qualification.
Overview
Engage with audiences and innovate, whether you're in journalism, creative production, or mass communications.
Learn from lecturers with industry experience and researchers with expertise in areas such as intercultural communication or investigative journalism. Gain hands-on experience with our state-of-the-art facilities, including broadcast-quality cameras and digital editing suites. Master in-demand skills with real-world projects, including internships. Graduate work-ready, with qualifications recognised in New Zealand and overseas.
Business internships via Massey
Media and communication is a good fit if you:
enjoy school subjects such as English, media studies or visual communication
want to uncover stories about people, places or current events
like talking with new people and working to deadlines.
Media and communication courses may cover:
expressive arts, which mixes creative writing, digital media production, and theatre
journalism, including reporting and producing online, radio and TV news
linguistics (how languages work)
media studies, which covers apps, film and TV, social media and more
PR, including media liaison and writing press releases
social media and digital marketing
storytelling
workplace communication.
How to study media and communication
Discover what we offer if you're interested in media and communication – whether you're coming to university for the first time, changing direction or returning to advance your study or career.
Undergraduate study
An undergraduate qualification is generally the first thing you'll study at university.
Postgraduate study
Once you've graduated with a bachelor's degree – or have equivalent experience – you'll be ready to take on postgraduate study.
What our students say
"I've worked as a reporter in Sydney, London, Canberra and outback Australia. The Massey programme had a great emphasis on industry skills and practical learning, much of which I still use in the newsroom every day."

"Be a creative thinker; challenge the status quo; and if you're feeling bold, aim to become a change-maker. That's what the BA did for me."

"What made me pick Massey was the variety. I didn't want a degree that would limit my options and I can confidently say, I am happy with my decision. I've graduated with a range of skills including article writing, filming and editing skills, creative writing, marketing knowledge, and writing communication plans for companies."

Our facilities
You'll have access to a wide range of first-class facilities when you study with us.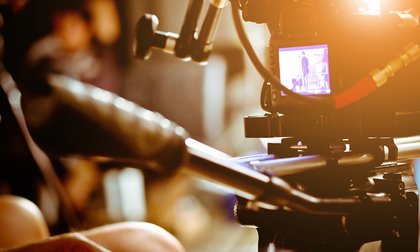 Filming
Filming studios including HD camera set up with teleprompter, green screens and controllable lighting rigs. Audio, video and lighting equipment necessary to conduct mobile, on-site filming.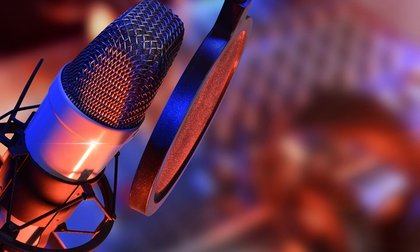 Audio
Our world-class equipment and facilities include:
audio booths for interviews or podcasting
dubbing theatre
live-rooms controlled by two of the world's most sought-after desks – 72ch Neve and 48ch SSL Duality analogue console
studio equipped with the latest Avid hardware.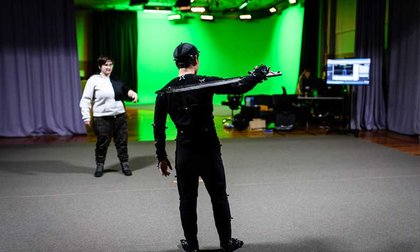 Editing and visual effects
Leading-edge digital production and post-production tools including high-end digital cameras with green screen and lighting gear, motion capture facilities and post-production.
Video editing classroom/labs with iMacs with Adobe CC video editing applications. Some labs have video recording and live streaming.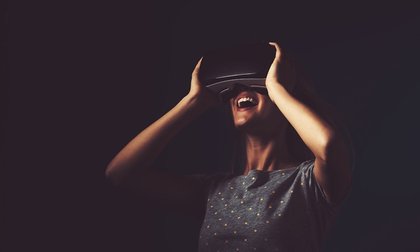 Virtual and augmented reality
A specialised room where students can explore and prototype virtual spaces and experiences, or create virtual artworks or designs using virtual reality and augmented reality equipment.
Jobs in media and communication
Many jobs rely on strong communication skills. Then there are specialist media and communication careers, such as journalism or public relations.
Careers span from media jobs to working in communications for all sorts of industries – from the arts to business, charities to healthcare, government agencies to non-governmental organisations (NGOs). Some of our graduates go into marketing or research.
Media and communication careers include:
communications roles in government or businesses, which may include media relations, online content, speech writing or strategy-setting
digital marketing strategists
journalists
presenters on radio, TV or online
PR (public relations) specialists
social media advisers or managers.
Annual salary ranges for jobs
Communications professional – $42,000 to $250,000
Journalist – $42,000 to $85,000
Marketing specialist – $42,000 to $85,000
Marketing manager – $85,000 to $180,000
Radio presenter – pay rates vary
Technical writer – $50,000 to $130,000
TV presenter – pay rates vary
Becoming a journalist
Journalists help make sense of what's happening around us. It's a competitive career to enter, so you need the right mindset, technical skills and reporting experience – just what Massey's journalism qualifications can give you.
You'll also need to:
be curious
enjoy talking to people to find out more about their stories
relish uncovering new information
love writing.
We've been training journalists since 1966, with qualifications valued by employers and professional bodies. Our graduates work at news organisations in New Zealand and overseas – online, on-air broadcasting, and in print, from community news reporters to international correspondents.
Which media and communication qualification?
Examples of where our qualifications may take you.
Table showing jobs and what you could study to enter them.
Jobs
Examples of what you could study
Communications professional
Bachelor of Communication (Media Studies)
Bachelor of Business (Strategic Communication)
Digital marketing strategist or manager
Bachelor of Communication (Digital Marketing)
Journalist
Bachelor of Communication (Journalism)
Postgraduate Diploma in Journalism if you already have a degree
Bachelor of Arts (Media Studies)
PR specialist
Bachelor of Communication (Public Relations)
Bachelor of Business (Strategic Communication)
Accreditations and rankings
Get an information guide
Download our guides to find out more about studying media and communication at Massey.
Search courses or qualifications