Work integrated learning
Your Massey studies will see you involved in industry partnerships.
Choose your career
Study in this area leads to many career options including director, producer, cinematographer, screenwriter, animator and more…
Fab first
Our Fab Lab is Australasia's first digital fabrication laboratory – affiliated to MIT, the Massachusetts Institute of Technology.
Overview
Lights. Camera. VR goggles. Action! Where better to study than in Wellywood, New Zealand's capital of animation, CGI, and making movies and TV shows.
Learn from award-winning staff and industry experts. Discover new ideas in areas such as cinematography and 3D modelling. Master new skills using our state-of-the-art equipment and facilities, including a gear library stocked with cameras, lighting and VR/AR kits.
Film, animation and VFX is a good fit if you:
do well in design, visual arts (ngā toi) or technology (hangarau)
want to tell stories and harness new ways to
like creative thinking and making things.
Animation and VFX courses
Gain skills to create fantastic characters and scenes, using advanced technology and traditional techniques for cartoons and model-making.
Animation and VFX courses may cover:
3D modelling
animation techniques such as texturing, rigging and compositing
CGI including motion capture and green screens
character design
storyboarding
VR, AR and MR (mixed or hybrid reality), also called immersive design.
Animation and VFX at College of Creative Arts – Toi Rauwhārangi
Film and TV courses
Gain skills to tell compelling stories on screen – factual, fictional, or creative non-fiction.
Film and TV courses may cover:
camera operation
cinematography
editing
lighting, sound and post-production skills
screenwriting
story and concept development.
Film and television at College of Creative Arts – Toi Rauwhārangi
How to study film, animation and VFX
Discover what we offer if you're interested in film, animation and VFX – whether you're coming to university for the first time, changing direction or returning to advance your study or career.
Undergraduate study
An undergraduate qualification is generally the first thing you'll study at university.
Bachelor's degrees
Degrees are the standard qualifications you do at university – the most common is called a bachelor's. Degrees give you enough time to explore your interests, and also focus on specific subjects.
Interested in television and popular culture? Social media and fake news? Filmmaking and cultural theory? Media studies can help you unlock your creative potential and develop practical skills to excel in your career.
Discover how the media shape our identities and our world. Massey will help you create, critique, and connect with the media world, building skills to understand and make media for a wide range of professional communication roles.
Undergraduate bachelor's degrees with honours
An undergraduate honours degree is a four-year bachelor's degree. We also offer postgraduate honours years.
Discover how to produce work that makes people think and feel, act and react. Whatever your mode of art-making is, we'll help you find and develop your own creative voice.
Visual communication is one of the most universal forms of design. It is at the heart of how our world works; guiding, informing, persuading, and inspiring us every day.
Preparing you for an exciting career in the fast-evolving world of the screen arts industry.
Relevant undergraduate subjects to major or specialise in
When you apply to study at Massey, for some undergraduate qualifications you can choose what subject you'd like to specialise in. You can usually change your mind after you get to university, depending on the courses you enrol in.
Postgraduate study
Once you've graduated with a bachelor's degree – or have equivalent experience – you'll be ready to take on postgraduate study.
Master's degrees
A master's degree normally builds on a main subject of study from your undergraduate degree.
Combine research and practice to give you the skills you need to make your mark in the highly competitive creative industries.
In the Master of Design, you'll produce innovative and responsive design work that is thoroughly grounded in design research methodologies and expertly realised.
Embed yourself in a rich dialogue about your creative practice in Massey's transdisciplinary Master of Fine Arts qualification, for artists and designers.
Postgraduate diplomas
Postgraduate diplomas are postgraduate-level qualifications that are longer than a postgraduate certificate. If you're successful, you might be able to use the credits towards the longer master's degree.
Further your skills and training with the development and production of a significant screen arts project.
PhD and other doctoral degrees
Doctoral degrees, including PhDs, are the highest degrees we award. They're very demanding and their entry criteria reflect this.
A prestigious research qualification that demonstrates your ability to carry out independent and original research in your chosen field.
Our facilities
You'll have access to a wide range of first-class facilities when you study with us.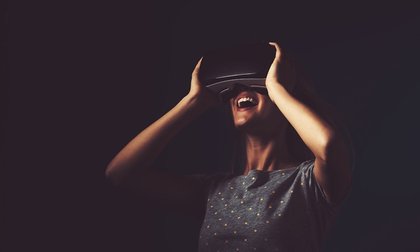 Virtual and augmented reality
A specialised room where students can explore and prototype virtual spaces and experiences, or create virtual artworks or designs using virtual reality and augmented reality equipment.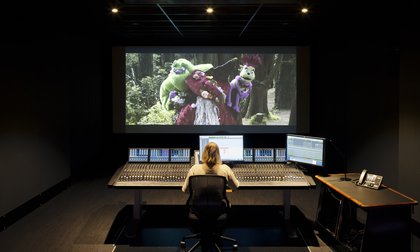 Film production facilities
Our facilities are among the best in Australasia and include:
colour grading suites
editing tools
lighting gear
green screen
motion capture suite, including 24 camera Vicon motion capture array.
Plus borrow high-end equipment for your projects.
Location: Wellington campus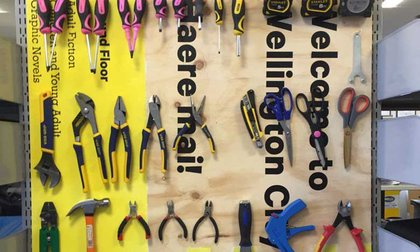 Toystore
The Toystore offers a wide range of audiovisual equipment for design students to borrow, as well as access to large format printing and technical support.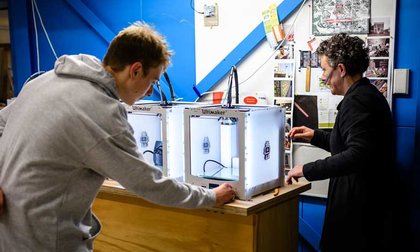 Fab Lab
Fab Lab Wgtn is Australasia's first digital fabrication laboratory (Fab Lab) affiliated to the Massachusetts Institute of Technology (MIT). Fab Lab's capabilities include: A computer-controlled laser cutter; numerically-controlled milling machine; a sign cutter; a precision milling machine to make three-dimensional moulds; surface-mount circuit boards; and small 3D printers, for fast production of 3-dimensional forms.
Jobs in film, animation and VFX
Storytellers wanted. In this booming industry, demand is high for those with vision, with an appetite for experimentation and embracing new technologies and forms of expression.
Careers in film, animation and VFX include:
animators, including 2D, 3D and motion capture
concept and storyboard artists
camera operators
cinematographers
film and TV directors
lighting designers and lighting technicians
prop makers and modellers
sound designers and sound engineers
visual effects specialists.
Salary ranges for jobs
Which film, animation and VFX qualification?
Examples of where our qualifications may take you.
Table showing jobs and what you could study to enter them.
Jobs
Examples of what you could study
Animator or digital artist
Bachelor of Screen Arts with Honours
Bachelor of Design with Honours (Visual Communication Design)
Concept designer or costume designer
Master of Design
Bachelor of Design with Honours (Concept Design)
Director or cinematographer
Master of Design
Bachelor of Screen Arts with Honours
Bachelor of Creative Media Production (Honours)
Producer
Bachelor of Screen Arts with Honours
Bachelor of Creative Media Production (Honours)
Accreditations and rankings
Get an information guide
Download our guides to find out more about studying film, animation and VFX at Massey.
Search courses or qualifications