Go broad or specialise
Focus on your passion – painting, sculpture, printmaking, photography, Māori visual arts or performance – or mix and match.
Get hands-on
Create and make in Massey's well-equipped studios, workshops, computer labs, digital suites and darkrooms.
Design your own degree
All Massey design students start with broad core courses. Then in later years you can specialise or gain wide-ranging skills.
Global-ready skills
Our Massey graduates are sought after by employers and work in New Zealand, Australia, Europe, North America and beyond.
Overview
Focus on photography. Explore contemporary Māori art, culture, language, and tikanga. Delve into paint or printmaking. Or broaden your horizons by picking courses from across creative disciplines.
Whether you're starting out or established as a creative, learn the fundamentals and stretch and grow at College of Creative Arts – Toi Rauwhārangi.
Learn from award-winning artists, designers and photographers. Discover new ideas with researchers specialising in areas such as art and the environment, and memorialisation and remembrance. Explore ways of making, and why you make what you do.
Get hands-on in our studios and workshops. Master new skills in our state-of-the-art computer labs, digital suites and darkrooms. Graduate with a qualification respected nationally and internationally.
Art and photography are a good fit if you:
do well in school subjects such as design, visual arts (ngā toi) or technology (hangarau)
want to push your creativity and hone your skills
like being creative and thinking analytically.
Scholarships for Massey's College of Arts
Fine arts courses
Drawing. Painting. Performance art. Sculpture. Video. Take classes in any media, supported by technical workshops to hone your skills.
As well as independent creative work, courses may cover:
communication for makers
creative cultures
research methods and practices.
Bachelor of Fine Arts with Honours
Māori visual arts courses
Toioho ki Āpiti, Māori visual arts, recognises language, culture, tikanga and art as inseparable. Our bachelor's degree has a strong Māori kaupapa, with te reo, tikanga, and manaakitanga at its core.

We welcome students of Māori, Pākehā and international indigenous heritage. We cater for all levels of te reo Māori.
As well as independent creative work, courses may cover:
Māori design processes, including cultural significance
Māori visual culture, including contemporary and traditional contexts
te reo Māori
Te Tiriti o Waitangi (Treaty of Waitangi).
Māori visual arts – Toioho ki Āpiti
Photography courses
As well as independent creative work, courses may cover:
composition
darkroom and digital techniques
lighting in studios and on location
post-production
studio techniques
video art.
How to study art and photography
Discover what we offer if you're interested in art and photography – whether you're coming to university for the first time, changing direction or returning to advance your study or career.
Undergraduate study
An undergraduate qualification is generally the first thing you'll study at university.
Postgraduate study
Once you've graduated with a bachelor's degree – or have equivalent experience – you'll be ready to take on postgraduate study.
What our students say
"I'd never intellectualised my process before. This was the first time I'd actually gone, 'Why am I doing this? What does this actually mean?'"

"Chev found his strength in bringing together his art and his whakapapa. With a passion for cultural identity and social ethnography, his emerging creative career has involved advertising, journalism, mural and documentary projects. In 2017 he won the Ngā Manu Pīrere award for emerging Māori artists at Te Waka Toi Awards."
Chevron Te Whetumatarau Hassett
Ngati Porou, Rongomaiwahine, Ngati Kahungunu ki Mahia, Pakeha
"Some of the most valuable skills I gained were how to deliver and present my art and writing, and to be self-directed when constructing a project. I liked the way Massey provides the resources to create and become an artist without telling you exactly how to do it."

Our facilities
You'll have access to a wide range of first-class facilities when you study with us.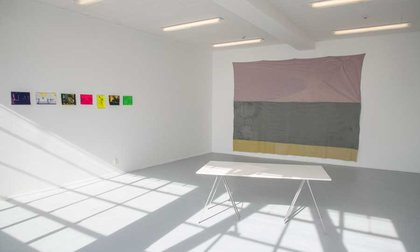 Gallery spaces
Students studying fine arts, Māori visual arts and photography have access to gallery spaces where they can exhibit or test their work.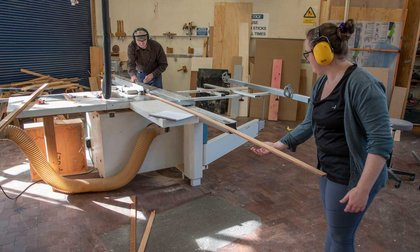 Workshops
Students can access a number of workshops on campus, alongside technical staff who will introduce them to the equipment and assist them if required. Equipment in the fine arts workshop includes a range of wood and metal working machinery, hand tools, a spray booth and casting area.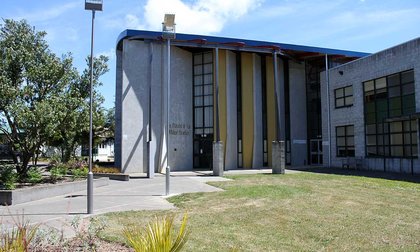 Te Pūtahi-a-Toi
Te Pūtahi-a-Toi - School of Māori Knowledge has a rūnanga room and a wharekai – Toi Te Ora – where we can manaaki visitors, students and staff.
Location: Manawatū campus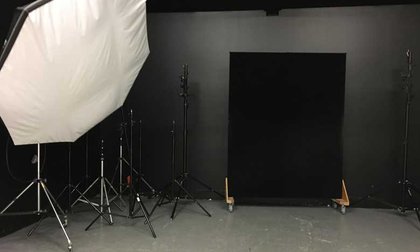 Photo studios
Massey University's Wellington campus has specialised professional photography studios, (white cycs, green screen, Elincrom/Bowens/Diva lite) access only by students enrolled in photographic specialised papers only.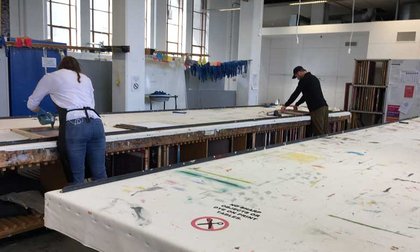 Screen and digital print facility
Massey students have access to a screen and digital print facility, where they can use a digital sublimation printer for polyester fabrics and materials, and a screen printing facility with 7m print tables.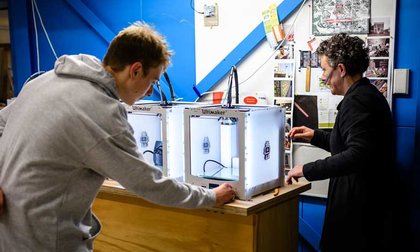 Fab Lab
Fab Lab Wgtn is Australasia's first digital fabrication laboratory (Fab Lab) affiliated to the Massachusetts Institute of Technology (MIT). Fab Lab's capabilities include: A computer-controlled laser cutter; numerically-controlled milling machine; a sign cutter; a precision milling machine to make three-dimensional moulds; surface-mount circuit boards; and small 3D printers, for fast production of 3-dimensional forms.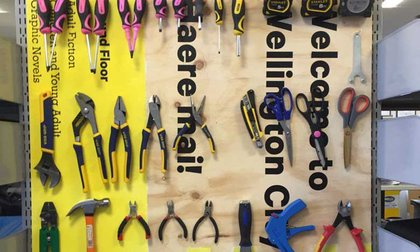 Toystore
The Toystore offers a wide range of audiovisual equipment for design students to borrow, as well as access to large format printing and technical support.
Jobs in art and photography
Set your own horizons. You'll graduate as an inventive and resilient thinker and maker, ready to make an impact.
Some of our graduates become artists, either working alone or in collaboration with other creatives. Others work in community or cultural organisations, galleries or museums.
Art and photography careers include:
artists, who specialise in areas such as conceptual art, painting, printmaking or sculpture
conservators, who repair and maintain artworks and taonga (treasured objects)
curators, who research and create exhibitions
film directors or designers
gallery or museum roles such as archivists or publicists
photographers or videographers
photojournalists
teachers or lecturers.
Annual salary ranges for jobs
Which art or photography qualification?
Examples of where our qualifications may take you.
Table showing jobs and what you could study to enter them.
Jobs
Examples of what you could study
Artist
Bachelor of Fine Arts with Honours
Bachelor of Māori Visual Arts
Curator
Postgraduate Diploma in Museum Studies
Postgraduate Diploma in Māori Visual Arts
Photographer
Bachelor of Design with Honours (Photography)
Accreditations and rankings
Get an information guide
Download our guides to find out more about studying art and photography at Massey.
Search courses or qualifications