Type of qualification
Graduate diploma
Level of study
Graduate study
Graduate qualifications normally involve study in a different area to your first undergraduate qualification. Some are stepping stones to postgraduate-level study.
NZQF level 7
Our courses follow the New Zealand Qualification Framework (NZQF) levels.
Time to complete
1 year full-time (120 credits)
Up to 8 years part-time
Part-time available
International students
International students are not New Zealand citizens or residents.
Open to international students on campus in New Zealand
Note: Selected entry programme
Study a Graduate Diploma in Design – GDipDes
The Graduate Diploma in Design is an opportunity for people who have already completed a degree to add an additional subject area to their learning.
You'll be studying with other design students in courses at 200, 300 and 400 level across these majors offered in the Bachelor of Design with Honours. These are:
concept design
fashion design
industrial design
photography
spatial design
textile design
visual communication design.
In studio classes you'll be immersed in hands-on doing and making as well as discussion and debate. You'll hone your creative problem-solving and critical thinking abilities. You'll also develop specialist design capabilities at an advanced level.
Entry requirements
Admission to Massey
All students must meet university entrance requirements to be admitted to the University.
Specific requirements
This is a selected entry qualification. This means there are a number of extra requirements you must meet.   
To enter the Graduate Diploma in Design you will:
have been awarded or qualified for a bachelor's degree, or equivalent
demonstrated equivalent practical, professional and/or scholarly experience.
You will also need to provide the following:
a portfolio of work to show you are at the standard necessary to undertake work up to 300-level and beyond
copies of all official academic transcripts for studies taken at all universities other than Massey University.
Application closing date
Applications close on 30 November for study commencing the following year.
English language requirements
To study this qualification you must meet Massey University's English language standards.
This qualification is classified as NZQF Level 7 and requires the same English language standard as most undergraduate bachelor degrees, diplomas and certificates.
Time limits for Honours, Distinction and Merit
If you complete this qualification within the stated time limit and to a high standard, you may be able to graduate with Distinction or Merit.
Look for further information under 'Student Progression' in the regulations for this qualification.
More information
Read the regulations for this qualification thoroughly
Contact us through the Get advice button on this page if you have any questions.
Prior learning, credit and exemptions
For information on prior learning, exemptions and transfer of credit or other questions:
English language skills
If you need help with your English language skills before you start university, see our English for Academic Purposes (EAP) courses.
Official regulations
To understand what you need to study and must complete to graduate read the official rules and regulations or this qualification.
You should read these together with all other relevant Statutes and Regulations of the University including the General Regulations for Undergraduate Degrees, Undergraduate Diplomas, Undergraduate Certificates, Graduate Diplomas and Graduate Certificates.
Returning students
For returning students, there may be changes to the majors and minors available and the courses you need to take. Go to the section called 'Transitional Provisions' in the Regulations to find out more.
In some cases the qualification or specialisation you enrolled in may no longer be taking new enrolments, so may not appear on these web pages. To find information on the regulations for these qualifications go to the Massey University Calendar.
Please contact us through the Get advice button on this page if you have any questions.
Structure of the Graduate Diploma in Design
If you study full-time, you'll take 120 credits per year or 60 credits per semester.
The Graduate Diploma in Design is available without a specialisation but you can include courses in:
concept design
fashion design
industrial design
photography
spatial design
textile design
visual communication design.
Courses and specialisations
Key terms
Courses

Each qualification has its own specific set of courses. Some universities call these papers. You enrol in courses after you get accepted into Massey.

Course code

Each course is numbered using 6 digits. The fourth number shows the level of the course. For example, in course 219206, the fourth number is a 2, so it is a 200-level course (usually studied in the second year of full-time study).

Credits

Each course is worth a number of credits. You combine courses (credits) to meet the total number of credits needed for your qualification.

Specialisations

Some qualifications let you choose what subject you'd like to specialise in. Your major or endorsement is what you will take the majority of your courses in.
Credit summary
120 credits
Core courses

– 30 credits

Part B courses

– 60 credits

Courses from the Schedule

– 30 credits
Course planning key
Prerequisites

Courses that need to be completed before moving onto a course at the next level. For example, a lot of 200-level courses have 100-level prerequisite courses.

Corequisites

Courses that must be completed at the same time as another course are known as corequisite courses.

Restrictions

Some courses are restricted against each other because their content is similar. This means you can only choose one of the offered courses to study and credit to your qualification.
Part A: Core courses (Choose 30 credits from)
Choose 30 credits from
Course code:

197388

Creative Communities

credits

15

Students from a broad range of creative practices will work together to explore conceptual and strategic dimensions of professional practice through engagement with experts from the creative sector. Students will develop an understanding of their position as creative citizens within a broader community.

View full course details
Course code:

237330

Creative Cultures & Ideas

credits

15

In this course students will explore and appraise a range of ideas that support the critical positioning of creative practices. The selected ideas will be explored through interdisciplinary engagement.

View full course details
Course code:

237331

Creative Cultures & Display

credits

15

In this course students will critically engage with a range of curatorial concepts in order to investigate modes of representation, collection, archiving, display and distribution. The course will overview key historical developments in 19th, 20th, and 21st century museum practices and examine selected cultural and ethical concerns for both community and institutional contexts.

View full course details
Part B: Core Endorsement courses (Choose 60 credits from)
Part C: Elective courses (Choose 30 credits from)
Endorsements
Some qualifications let you choose what subject you'd like to specialise in. Your major or endorsement is what you will take the majority of your courses in.
Develop your technical skills and learn to think like a designer.
Fees and scholarships
Fees, student loans and free fees scheme
Your tuition fees may be different depending on the courses you choose. Your exact fees will show once you have chosen your courses.
There will also be some compulsory non-tuition fees and for some courses, there may also be charges for things such as study resources, software, trips and contact workshops.
Already know which courses you're going to choose?
You can view fees for the courses that make up your qualification on the course details pages.
Student loans (StudyLink) and Fees Free scheme
You may be eligible for a student loan to help towards paying your fees.
The New Zealand Government offers fees-free tertiary study for eligible domestic students. Find out more about the scheme and your eligibility on the Fees Free website. To use the site's eligibility checking tool, you will need your National Student Number.
Current and returning Massey students can find their National Student Number in the student portal.
Accreditations and rankings
QS Ranking - Art & Design
College of Creative Arts – Toi Rauwhārangi ranks in the global top 150 for art and design by QS World University Rankings.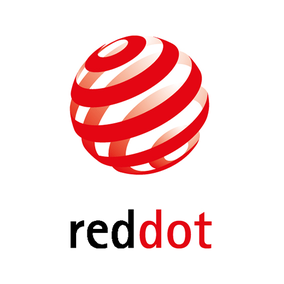 Red Dot Design ranking
Ranked 3rd in Asia-Pacific by International Red Dot Design Awards, the only design school to be ranked in New Zealand and Australia. This significant achievement recognises the high calibre of our teaching staff and the exceptional quality of our students' design concept work.
Useful planning information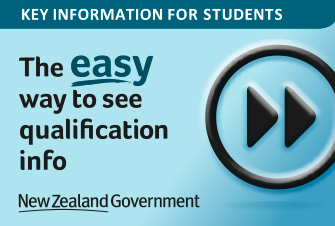 Key information for students
Compare qualifications and academic information across different New Zealand institutions. Learn more on careers.govt.nz