Where you can study
Auckland campus
Distance and online
International students
International students are not New Zealand citizens or residents.
Open to international students on campus in New Zealand
Specialise in Global Communication for your Bachelor of Business at Massey
The Bachelor of Business (Global Communication) at Massey will develop your critical skills in analysing communication in global contexts, strengthen your understanding of global sustainability challenges, and enhance your ability to communicate across cultures.
Communication is key to business
Understanding how communication works in our interconnected global world drives success. Employers value adaptability, knowledge of multicultural stakeholder needs, understanding of complex global sustainability challenges, along with strong communication and problem-solving skills.
Graduates will gain an understanding of the influence of global systems and trends in shaping media systems, diverse communication needs, and cross-cultural communication practices. They can respond to the demands of international politics and business, and adapt communication strategies for effective global media and public relations campaigns.
You will learn communication principles, concepts and critical skills to help you succeed in the global marketplace. The major will equip you with a range of communication skills, including writing, public speaking, teamwork, critical thinking and analysis, research, and cross-cultural competency. Your learning will cover:
International communication
Intercultural communication
Organisational communication
Global communication
Interpersonal communication
Communication management
A Bachelor of Business in Global Communication is a good fit if you:
want to understand global issues and the ways they evolve in cross-cultural contexts
want to work in dynamic and interconnected global environments
want to connect with a wide range of communication practitioners engaged in developing future-oriented solutions
Planning information
The BBus provides considerable flexibility, enabling you to take control of your own qualification within the regulations.
If you study full-time, in your first year, you'll take eight 15-credit courses, making a total of 120 credits.
If you wish to study over two semesters, you should aim for 60 credits per semester. You may be able to take some courses at summer school. Make sure you include courses that are prerequisites for the next level of courses you wish to study.
Core business courses
There are ten core business courses and you must pass at least eight of them. The core courses are 115111, 115112, 115113, 115114, 115115, 115116, 115211, 115212, 115230 and 115340.
You must pass at least 60 credits of 100-level core courses within the first 120 credits, and and at least 30 credits of 200 or 300-level core courses within the first 240 credits of study towards the degree.
These are courses which cover topics across the business spectrum. They are designed to give you the leadership, communication and solid business skills that you will need in your career.
Minors
Completing a minor is optional. Minors increase the breadth of your degree. They give you extra knowledge, attributes and capabilities.
A minor must be in a different subject from your major.
A Bachelor of Business (Global Communication) with a minor
You may choose a minor from any University undergraduate degree that has recognised minors. If the minor is from another undergraduate degree, the regulations of that qualification will apply.
A Global Communication minor (for students who are studying a different degree)
If you are not studying a Bachelor of Business (Global Communication) and wish to complete a minor in Global Communication see the BBus regulations for the requirements of this minor.  
Official regulations
To understand what you need to study and must complete to graduate read the official rules and regulations for this qualification.
You should read these together with all other relevant Statutes and Regulations of the University including the General Regulations for Undergraduate Degrees, Undergraduate Diplomas, Undergraduate Certificates, Graduate Diplomas and Graduate Certificates.
Returning students
For returning students, there may be changes to the majors and minors available and the courses you need to take. Go to the section called 'Transitional Provisions' in the Regulations to find out more.
In some cases the programme or specialisation you enrolled in may no longer be taking new enrolments, so may not appear on these web pages. To find information on the regulations for these programmes go to the Massey University Calendar.
Please contact us through the Get advice button on this page if you have any questions.
Courses you can enrol in
Course planning key
Prerequisites

Courses that need to be completed before moving onto a course at the next level. For example, a lot of 200-level courses have 100-level prerequisite courses.

Corequisites

Courses that must be completed at the same time as another course are known as corequisite courses.

Restrictions

Some courses are restricted against each other because their content is similar. This means you can only choose one of the offered courses to study and credit to your qualification.
15 credits from
Course code:

152261

International Business

credits

15

A study of business and management from an international perspective. This course provides an introduction to the conduct of business in the global environment by exploring different forms of international business activity in the context of regionalism and globalism.

View full course details
Course code:

219211

Interpersonal Communication

credits

15

This course examines the importance and practice of building thriving communities and relationships, both in and out of the workplace. Students will examine how communication is used to connect with others, to express and uphold identities, and to manage challenging interactions and relationships.

View full course details
15 credits from
Course code:

219303

Organisational Communication

credits

15

This course draws on current research and theory to examine the communication process, and practices in the context of organising.

View full course details
Course code:

219311

Communication Internship

credits

15

This course provides students with a period of workplace experience with knowledge of communication concepts and terminology gained throughout their degree, in a series of analytical assessments.

View full course details
Entry requirements
Admission to Massey
All students must meet university entrance requirements to be admitted to the University.
Specific requirements
There are no specific entry requirements for this qualification, outside of university admission regulations.
English language requirements
To study this qualification you must meet Massey University's English language standards.
English language skills
If you need help with your English language skills before you start university, see our English for Academic Purposes (EAP) courses.
Can't meet the entry requirements?
If you need to do a course before you start your programme, there may be options for you in Summer School.
Fees and scholarships
Fees, student loans and free fees scheme
Your tuition fees may be different depending on the courses you choose. Your exact fees will show once you have chosen your courses.
There will also be some compulsory non-tuition fees and for some courses, there may also be charges for things such as study resources, software, trips and contact workshops.
Already know which courses you're going to choose?
You can view fees for the courses that make up your qualification on the course details pages.
Student loans (StudyLink) and Fees Free scheme
You may be eligible for a student loan to help towards paying your fees.
The New Zealand Government offers fees-free tertiary study for eligible domestic students. Find out more about the scheme and your eligibility on the Fees Free website. To use the site's eligibility checking tool, you will need your National Student Number.
Current and returning Massey students can find their National Student Number in the student portal.
Careers and job opportunities
The major prepares you for a variety of jobs in most areas of business. Careers include:
Global brand management and advertising
Global public relations
International journalism
International trade and business consultant
Non-profit services
Global civil society
Communication rep/practitioner
Public policy communication
Communication strategist
Community engagement designer
Media specialist
Writing and publishing
International consulting
Meeting and event planning
Internal communication specialist
International students
New Zealand is a great place to study. Massey University's reputation is supported by our international rankings, accreditations and associations. We are rated five star plus by the QS World University Rankings.
Massey University has small class sizes, and our lecturers and staff are friendly and approachable.
As an international student, there are entry requirements that will apply to you. We recommend that you apply at least three months before your anticipated start date so your application can be processed in time. There are additional steps you will need to take. These include obtaining a visa and travel bookings if your study is to be in New Zealand.
Related study options
Journalism – Bachelor of Communication
Specialisation
Join a prestigious group of leading journalists that have studied at Massey University – New Zealand's longest-running, internationally accredited journalism qualification.
With Massey's Master of Management in Journalism, you can take your journalism career to the next level.
Interested in television and popular culture? Social media and the blogosphere? Film and cultural theory? Media studies can help you unlock your creative potential and develop practical skills to excel in your career.
With Massey's Bachelor of Arts (Honours) (Media Studies), you'll develop versatile skills that will make you highly sought-after in many careers.
Interested in television and popular culture? Social media and fake news? Filmmaking and cultural theory? Media studies can help you unlock your creative potential and develop practical skills to excel in your career.
With Massey's Diploma in Arts (Media Studies) you'll gain an understanding of the production, consumption, and content in the media industry.
Discover how the media shape our identities and our world. Massey will help you create, critique, and connect with the media world, building skills to understand and make media for a wide range of professional communication roles.
Build on your undergraduate interests in media studies with Massey's Postgraduate Diploma in Arts (Media Studies). Develop your research and analysis skills by exploring an area that interests you.
With Massey's Master of Arts (Media Studies), develop critical research skills exploring an aspect of media that interests you. Gain advanced insights into media studies that will build on your undergraduate knowledge.
Create, critique, and connect with your media world with the Graduate Diploma in Arts (Media Studies). You will gain the equivalent of an undergraduate major in media studies without completing a second bachelor's degree.
Gain practical industry skills through Massey's journalism qualifications, the only qualifications in Australasia accredited by US organisation the Accrediting Council on Education in Journalism and Mass Communication.
Useful planning information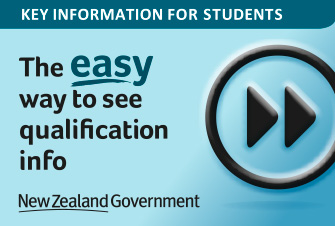 Key information for students
Compare qualifications and academic information across different New Zealand institutions. Learn more on careers.govt.nz