Where you can study
Auckland campus
Distance and online
Manawatū campus (Palmerston North)
International students
International students are not New Zealand citizens or residents.
Open to international students on campus in New Zealand, or studying on-line outside New Zealand
Specialise in Economics for your Bachelor of Business at Massey
A versatile major, the Bachelor of Business (Economics) trains you in understanding how the economy operates at both micro and macro levels.
You will study the business environment, the role of competition and the connections between different sectors in the economy.  You will learn about the effects the world economy has on New Zealand business and people. This includes what the government can do to foster healthy businesses and advance innovation, but also about effects of excessive government interventions.
In this major you can specialise in a number of areas including: international trade and finance, resource and environmental economics, financial economics, managerial economics and public policy.
Our lecturers and professors are actively researching both nationally and internationally, bringing the most relevant developments in business theory and practice to the classroom.
The Bachelor of Business will give you the leadership, communication and critical thinking skills that will make you a sought-after employee. It will give you skills you can use in many different types of businesses, in New Zealand and around the world.
You will gain a good grounding in economic fundamentals as well as a broad understanding of the core elements of business.
Further study
You may wish to consider the Master of Business Studies and then a PhD upon completion of this qualification.
A Bachelor of Business in Economics is a good fit if you:
have an interest in the world of finance
enjoy working with numbers
think analytically and logically.
Planning information
Core business courses
Core courses 115111, 115112, 115113, 115114, 115115 and 115116 must be completed within the first 120 credits, and 115211 and 115212 within the first 240 credits of study towards the degree.
Core courses are compulsory. These are courses which cover topics across the business spectrum. They are designed to give you the leadership, communication and solid business skills that you will need in your career.
The BBus provides considerable flexibility, enabling you to take control of your own qualification within the regulations.
Capstone course
'Capstone' courses are designed to be taken in your last year of study. This relies on you having completed the correct first and second year courses and ties your learning together.
Minors
Completing a minor is optional. Minors increase the breadth of your degree. They give you extra knowledge, attributes and capabilities.
A minor must be in a different subject from your major.
A Bachelor of Business (Economics) with a minor
You may choose a minor from any University undergraduate degree that has recognised minors. If the minor is from another undergraduate degree, the regulations of that qualification will apply.
An Economics minor (for students who are studying a different degree)
If you are not studying a Bachelor of Business (Economics) and wish to complete a minor in Economics see the BBus regulations for the requirements of this minor.  
Official regulations
To understand what you need to study and must complete to graduate read the official rules and regulations or this qualification.
You should read these together with all other relevant Statutes and Regulations of the University including the General Regulations for Undergraduate Degrees, Undergraduate Diplomas, Undergraduate Certificates, Graduate Diplomas and Graduate Certificates.
Returning students
For returning students, there may be changes to the majors and minors available and the courses you need to take. Go to the section called 'Transitional Provisions' in the Regulations to find out more.
In some cases the qualification or specialisation you enrolled in may no longer be taking new enrolments, so may not appear on these web pages. To find information on the regulations for these qualifications go to the Massey University Calendar.
Please contact us through the Get advice button on this page if you have any questions.
Courses you can enrol in
Course planning key
Prerequisites

Courses that need to be completed before moving onto a course at the next level. For example, a lot of 200-level courses have 100-level prerequisite courses.

Corequisites

Courses that must be completed at the same time as another course are known as corequisite courses.

Restrictions

Some courses are restricted against each other because their content is similar. This means you can only choose one of the offered courses to study and credit to your qualification.
Compulsory course selection
Choose 15 credits from
Course code:

178300

Macroeconomic Policy and Applications

credits

15

This course incorporates financial markets into macroeconomic models and analyses government policies that address current macroeconomic events.

View full course details
Course code:

178301

Microeconomic Theory and Applications

credits

15
Entry requirements
Admission to Massey
All students must meet university entrance requirements to be admitted to the University.
Specific requirements
There are no specific entry requirements for this qualification, outside of university admission regulations.
English language requirements
To study this qualification you must meet Massey University's English language standards.
English language skills
If you need help with your English language skills before you start university, see our English for Academic Purposes (EAP) courses.
Can't meet the entry requirements?
If you need to do a course before you start your qualification, there may be options for you in Summer School.
Fees and scholarships
Fees, student loans and free fees scheme
Your tuition fees may be different depending on the courses you choose. Your exact fees will show once you have chosen your courses.
There will also be some compulsory non-tuition fees and for some courses, there may also be charges for things such as study resources, software, trips and contact workshops.
Already know which courses you're going to choose?
You can view fees for the courses that make up your qualification on the course details pages.
Student loans (StudyLink) and Fees Free scheme
You may be eligible for a student loan to help towards paying your fees.
The New Zealand Government offers fees-free tertiary study for eligible domestic students. Find out more about the scheme and your eligibility on the Fees Free website. To use the site's eligibility checking tool, you will need your National Student Number.
Current and returning Massey students can find their National Student Number in the student portal.
Careers and job opportunities
There are career opportunities in both public and private sectors, large and small firms, international agencies, education sector, economic policy makers and social organisations. The following are examples of some of the career options:
agricultural economist
business analyst
economic consultant
energy research officer
environmental economist
financial policy advisor
health economist
international economist
institution development coordinator
energy researcher
competition analyst
trainee dealer.
Government agencies such as Treasury, The Reserve Bank, the Ministry of Business and Innovation, and international agencies such as World Bank or International Monetary Fund all recruit economics graduates.
An economics degree can also be a gateway to employment in many other areas, like management, planning, politics, education, finance and banking, or in journalism and the media. You can design your economics major to suit your interests and career objectives.
International students
New Zealand is a great place to study. Massey University's reputation is supported by our international rankings, accreditations and associations. We are rated five star plus by the QS World University Rankings.
Massey University has small class sizes, and our lecturers and staff are friendly and approachable.
As an international student, there are entry requirements that will apply to you. We recommend that you apply at least three months before your anticipated start date so your application can be processed in time. There are additional steps you will need to take. These include obtaining a visa and travel bookings if your study is to be in New Zealand.
What our students say
"While challenging, I found the economics major at Massey to be extremely versatile, interesting and valuable. I developed strong quantitative, qualitative and critical thinking skills throughout. Skills that have enabled me to apply for, and deliver tangible change within, a wide range of jobs."

Accreditations and rankings
Related study options
Learn about operational maintenance and management of built facilities with Massey's Diploma in Facilities Management. This will open the way to a diverse and challenging career.
Economics – Bachelor of Arts (Honours)
Specialisation
With Massey's Bachelor of Arts (Honours) (Economics) you can take your undergraduate study of economics further.
Economics – Master of Business Studies
Specialisation
Massey's Master of Business Studies (Economics) will give you the business and economics skills to take your career to the next level. Specialising in economics will give you many career options.
Succeed as a professional in the private, not-for-profit or public sector. Learn how the economy affects our everyday life, culture, and environment.
Improve your economic decision-making skills and understanding with Massey's Diploma in Arts (Economics).
Economics – Postgraduate Diploma in Arts
Specialisation
With Massey's Postgraduate Diploma in Arts (Economics) you'll build on your undergraduate interests and further investigate topics in economics that have taken your interest.
Open up a world of employment options. With Massey's Master of Arts (Economics) you'll build on your undergraduate interests and develop your analysis and research skills.
Economics – Graduate Diploma in Arts
Specialisation
The Graduate Diploma in Arts (Economics) will give you the equivalent of an undergraduate major in economics without having to complete a second bachelor's degree.
Gain the knowledge, skills, and tools to enable a shift towards sustainable development from the perspective of environmental sustainability, good governance, and institutions.
The Master of Management will increase your business knowledge to help move your career in a new direction. You don't have to have a qualification in business to undertake this master's.
Build on your existing knowledge and skills in construction with Massey's Graduate Diploma in Facilities Management. Learn how to organise, control and coordinate the strategic and operational management of facilities.
Useful planning information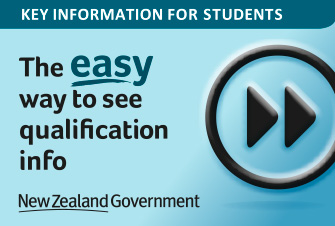 Key information for students
Compare qualifications and academic information across different New Zealand institutions. Learn more on careers.govt.nz