Work-integrated learning (WIL) lets you put the theory you're learning into practice. WIL activities can include:
work placements
internships
clinical or field placements and practicums
service learning
work-related projects and competitions
entrepreneurship and student-led enterprise.
Work-integrated learning can be paid or unpaid and be face-to-face or online.
Benefits
Some of the benefits you can get through work-integrated learning include:
real-world learning
practical, hands-on and relevant work experiences
opportunities that are applicable to your career and professional development goals
experiences that increase your areas of knowledge
exposure to professional people, organisations and cultures
opportunities to develop your professional identity and competencies
experiences that increase your graduate opportunities.
WIL at Massey:
provides flexible and wide-reaching teaching and learning opportunities
is informed by world-leading research
is conducted in partnership with community and industry.
Watch our practical experiences at Massey video.
Opportunities at Massey
Work-integrated learning (WIL) can be part of a course or qualification. On completion it will be assessed against the course learning outcomes or qualification requirements. It can also give you an opportunity to gain work experience.
College of Creative Arts opportunities
The College of Creative Arts (CoCA) provides many different opportunities for multi-disciplinary work-integrated learning throughout all of its majors.
At honours and master's levels, students work with external stakeholders on real-world briefs, developing both commercially and socially-driven work.
Additionally, CoCA has two independent, externally-focused centres:
Open Lab – a student-led design agency, working with external clients on design projects including print, web and interactive, game, and event-based projects
Toi Āria – a university research centre delivering positive social change through effective community engagement projects.
Contact person: Faith Kane
Humanities and Social Sciences
Extracurricular Student Enterprise program
The Extracurricular Student Enterprise program is delivered through the ecentre Ltd and is designed to:
inspire and support student start-up entrepreneurs
embed enterprise thinking into WIL in all disciplines and professions.
Contact person: Nicola Stone
What our students say
"The practical aspects are numerous and thrilling, and the lecturing staff are supportive world-class experts. I gained a wealth of knowledge with well-supported experiences to apply that knowledge."

"The experience made me a more confident and well-rounded graduate. I've been able to take skills from my internship year and apply them in a completely different industry four years later."

"I would strongly recommend the WIL programme to current students. You will be able to put what you have learned in practice in real life settings, have the opportunities to observe the experts in their field in action and learn from them."
Become a host organisation
Work-integrated learning involves a three way partnership between:
students
workplace organisations
the university.
We partner with small and large organisations in New Zealand and all over the world.
WIL provides workplace organisations with the opportunity to:
gain the latest knowledge, research, technology innovations, and skills for their workforce
develop or create new programmes or projects
offer meaningful learning opportunities to future graduates
support student development of personal and professional competencies
establish a cooperative working relationship with a university.
Contact us to enquire about hosting students at your organisation.
Research and awards in WIL
Our staff carry out world-leading research in work-integrated learning in many areas of study. Some of the staff and areas include:
Awards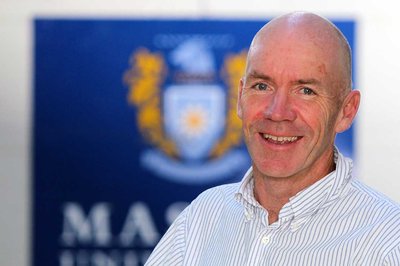 Professor Andy Martin was named a principal fellow of the prestigious Higher Education Academy in the United Kingdom in 2021. The award was in recognition of his teaching, scholarship and leadership in the field of work-integrated learning, specifically related to the development and coordination of the sport practicum at Massey University.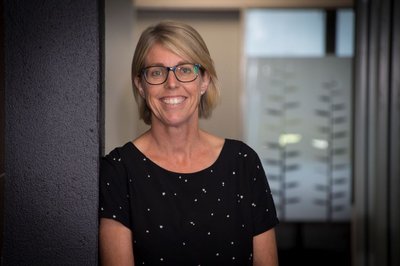 Associate Professor Kathryn Hay was presented with the Australia New Zealand Social Work and Welfare Education and Research Field Placement Recognition Award in 2019. The award was for her significant contribution to field work learning, including introducing innovations to field work placements.