Type of qualification
Bachelor's degree
Level of study
Undergraduate study
An undergraduate qualification is usually the first one you study.
NZQF level 7
Our courses follow the New Zealand Qualification Framework (NZQF) levels.
Time to complete
3 years full-time (360 credits)
Up to 8 years part-time
Part-time available
Where you can study
Distance and online
Manawatū campus (Palmerston North)
International students
International students are not New Zealand citizens or residents.
Open to international students on campus in New Zealand
Note: Some distance courses require attendance at contact workshops.
Study a Bachelor of Horticultural Science – BHortSci
The Bachelor of Horticultural Science is focused on helping you become a horticulture graduate who can hit the ground running. It will give you the relevant, contemporary skills that the industry seek.
In demand by employers
Globally there are more jobs in horticulture than there are people to fill them. In Aotearoa New Zealand, the apple industry alone estimates that they need 150 graduates each year for the next decade. Horticulture will offer you a wide range of exciting and rewarding career opportunities across business and science roles.
Future-focused and industry-led
This qualification will give you an understanding of the breadth of horticulture. This includes everything from the genetics of plants to plant growth, the production of food, agribusiness, the influence of government policies, regulations and the Treaty of Waitangi Te Tiriti o Waitangi obligations. You will learn how products are marketed and sold, and how to understand what consumers want in international markets.
Experience before you graduate
Industry experience is integrated into this degree, with practical work courses allowing you to experience and analyse real-world scenarios while you are studying.
There are many opportunities to attend field trips, multi-day study tours around New Zealand and even international study tours to see world-leading horticultural operations and research.
Through your coursework there are also plenty of other practical applications and real-world experiences including guest lecturers from industry.
Variety of study
One of the best things about this degree is the variety of study. You'll learn about plant biology, soils and cropping, be introduced to production horticulture, agribusiness and agri-related analytics and statistics. You'll also study economics and applied chemistry and physics.
A BHortSci is a good fit if you:
enjoy applied sciences
are interested in a career in horticulture and have a passion for plants and people
want to feed the world fresh, healthy, sustainable food.
Entry requirements
Admission to Massey
All students must meet university entrance requirements to be admitted to the University.
Specific requirements
There are no specific entry requirements for this qualification, outside of university admission regulations.
English language requirements
If English is not your first language and your qualifying entry qualification was not taught in English, you must have achieved an IELTS 6.5 with no band below 6.0.  
General information about English language requirements:
Prior learning, credit and exemptions
For information on prior learning, exemptions and transfer of credit or other questions:
English language skills
If you need help with your English language skills before you start university, see our English for Academic Purposes (EAP) courses.
Recommended prior learning
To be successful in your studies it is recommended that you have credit at NCEA Level 3 (or equivalent) in biology or science, chemistry, modelling and statistics. These subjects will help ensure that your transition to university study is as smooth as possible.
Official regulations
To understand what you need to study and must complete to graduate read the official rules and regulations for this qualification.
You should read these together with all other relevant Statutes and Regulations of the University including the General Regulations for Undergraduate Degrees, Undergraduate Diplomas, Undergraduate Certificates, Graduate Diplomas and Graduate Certificates.
Returning students
For returning students, there may be changes to the majors and minors available and the courses you need to take. Go to the section called 'Transitional Provisions' in the Regulations to find out more.
In some cases the qualification or specialisation you enrolled in may no longer be taking new enrolments, so may not appear on these web pages. To find information on the regulations for these qualifications go to the Massey University Calendar.
Please contact us through the Get advice button on this page if you have any questions.
Structure of the Bachelor of Horticultural Science
If you study full-time, in your first year, you'll take eight 15-credit courses, making a total of 120 credits.
If you wish to study over two semesters, you should aim for 60 credits per semester. You may be able to take some courses at summer school. Make sure you include courses that are prerequisites for the next level of courses you wish to study.
As part of this qualification, you'll complete 26 weeks of full-time work in horticulture during your study. This is usually done during the summer. There is full support to help you find practical work and have an enjoyable experience where you are learning while working. You'll also provide a report on your activities.
Courses and specialisations
Key terms
Courses

Each qualification has its own specific set of courses. Some universities call these papers. You enrol in courses after you get accepted into Massey.

Course code

Each course is numbered using 6 digits. The fourth number shows the level of the course. For example, in course 219206, the fourth number is a 2, so it is a 200-level course (usually studied in the second year of full-time study).

Credits

Each course is worth a number of credits. You combine courses (credits) to meet the total number of credits needed for your qualification.

Specialisations

Some qualifications let you choose what subject you'd like to specialise in. Your major or endorsement is what you will take the majority of your courses in.
Credit summary
360 credits
Compulsory courses

– 285 credits

Compulsory course selection

– 45 credits

Electives

– 30 credits

26 weeks of practical work experience
Ensure that overall, you have:
Not more than 165 credits at 100 level
At least 75 credits at 300 level
Course planning key
Prerequisites

Courses that need to be completed before moving onto a course at the next level. For example, a lot of 200-level courses have 100-level prerequisite courses.

Corequisites

Courses that must be completed at the same time as another course are known as corequisite courses.

Restrictions

Some courses are restricted against each other because their content is similar. This means you can only choose one of the offered courses to study and credit to your qualification.
Core courses (Choose 285 credits from)
Compulsory course selections (Choose at least 15 credits from)
Choose at least 15 credits from
Course code:

196101

Ecology, Evolution and Behaviour

credits

15

An introductory biology course on the way organisms react, adapt, and interact. The course investigates the relationships between genotype, phenotype and environment, and the diversity of life on Earth within a phylogenetic framework. The course includes an examination of the dynamic interactions within and between abiotic and biotic components of ecosystems, including a focus on the evolutionary ecology of behaviours such as foraging, mating, parenting, and cooperation.

View full course details
Course code:

233105

Our Dynamic Earth

credits

15

An introductory course exploring the dynamics of Earth and how it changes through time, from the core to the atmosphere, plate tectonics to volcanoes, glaciers to rivers, mountains to oceans, and mass extinctions to the evolution of life. Through exploration of these processes and their interrelationships with environments and society, including natural hazards, climate change, and earth resources, students will develop their practical, problem solving, and communication skills.

View full course details
Compulsory course selections (Choose 30 credits from)
Choose 30 credits from
Course code:

114241

Principles of Human Resources Management

credits

15

An introduction to human resources management (HRM) theories and practices in national and international contexts.

View full course details
Course code:

115212

Fundamentals of Leadership and Teamwork

credits

15
Course code:

120219

Plants and People

credits

15

Plants as sources of food and beverage, medicine, fibres and dyes, with emphasis on their origin, domestication and the role of plant breeding to improve plants for human use. The physiological effects of active plant compounds on the body. The cultural and geographic origins of commercially important plants.

View full course details
Fees and scholarships
Fees, student loans and free fees scheme
Your tuition fees may be different depending on the courses you choose. Your exact fees will show once you have chosen your courses.
There will also be some compulsory non-tuition fees and for some courses, there may also be charges for things such as study resources, software, trips and contact workshops.
Already know which courses you're going to choose?
You can view fees for the courses that make up your qualification on the course details pages.
Student loans (StudyLink) and Fees Free scheme
You may be eligible for a student loan to help towards paying your fees.
The New Zealand Government offers fees-free tertiary study for eligible domestic students. Find out more about the scheme and your eligibility on the Fees Free website. To use the site's eligibility checking tool, you will need your National Student Number.
Current and returning Massey students can find their National Student Number in the student portal.
Careers and job opportunities
After completing your qualification, you will be prepared for a wide range of technical and management positions, in New Zealand and internationally. Some areas of employment include:
horticulture science consultant
orchard and greenhouse production management
crop disease and pest control
technology, innovation and robotics
post-harvest management
biosecurity
organic production
perishable supply chain management
international trade, access, and marketing
policy, regulation and advocacy.
What our students say
"My degree has been crucial, allowing a smooth transition into the first year of my career. It set me up with subjects like the soil science, GIS mapping, plant diseases, statistics, financial business analysis and – of course – plant biology that I have needed in my graduate role."

"If you've got a passion for science, or the land, food, international food marketing, meeting great people, or just being a part of an industry that does meaningful work for people, then this is for you."

Summer Wynyard
Ngāti Kahungunu, Ngāti Porou, Ngāti Maniapoto, and Tainui
Accreditations and rankings
QS Ranking - Agriculture and Forestry
Massey is world-ranked and New Zealand's No 1 university in agriculture according to QS (Quacquarelli Symonds) rankings.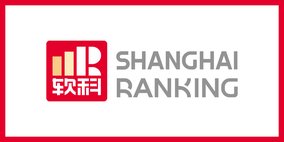 ShanghaiRanking - agricultural science
Massey University is ranked No.1 in New Zealand for agricultural science by ShanghaiRanking's Global Ranking of Academic Subjects.
Related study options
Learn from, and research with, highly-skilled, researchers in horticulture. A Postgraduate Diploma in Science and Technology (Horticultural Science) is the stepping stone to a research-based qualification.
Dig deeper into horticulture. Use Massey's experts and world-leading facilities to develop your own ground-breaking research.
Useful planning information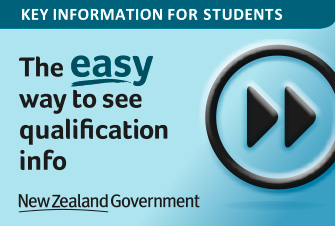 Key information for students
Compare qualifications and academic information across different New Zealand institutions. Learn more on careers.govt.nz