Type of qualification
Bachelor's degree
Level of study
Undergraduate study
An undergraduate qualification is usually the first one you study.
NZQF level 7
Our courses follow the New Zealand Qualification Framework (NZQF) levels.
Time to complete
3 years full-time (360 credits)
Up to 8 years part-time
Part-time available
International students
International students are not New Zealand citizens or residents.
Not open to international students
Note: Some courses contain on-campus contact workshops
Study a Bachelor of Health Science – BHlthSc
Massey's Bachelor of Health Science offers a wide range of health majors. Its multidisciplinary foundation will prepare you to make a creative and practical contribution to improving the health of individuals, communities and nations.
The health industry needs you
There is a growing need for people who understand personal, workplace and community health issues in today's interconnected and complex world.
With an interdisciplinary approach, you'll gain a good understanding of the biological and social bases of 21st century health issues. You'll be able to apply your multidisciplinary skills to explore solutions and create interventions. You will gain the skills to assess current practices and policies and develop new ideas for bettering health.
The Bachelor of Health Science focuses on communication and critical-thinking skills. It will give you an understanding of research methods and the principles and practices of epidemiology. It will help you build your career in any of New Zealand's major health sectors.
Improve the nation's health
You'll get an understanding of the many dimensions of personal and population health and healthcare in New Zealand. With a solid grounding in health science, you'll be perfectly placed to contribute to improving the nation's health from day one in the workplace.
Follow your interests
It's easy to build a degree around your special interests at Massey. Our Bachelor of Health Science offers a large and comprehensive suite of health majors, so you'll have lots of choices. And with up to four elective courses, you can fine-tune these to your interests.
In the final semester of your study, you have the option to gain practical experience by taking the elective course 250320 Work Integrated Learning in Health Sciences.
Further study
You may wish to consider further study once you have completed your degree:
A BHlthSc is a good fit if you:
want to improve the health and lives of the population
have a particular interest you want to explore
are keen to work in the growing health industry.
Entry requirements
Admission to Massey
All students must meet university entrance requirements to be admitted to the University.
Specific requirements
There are no specific entry requirements for this qualification (most specialisations), outside of university admission regulations. 
Entry to the Mental Health and Addiction specialisation is by selected entry (please see the specialisation page). 
English language requirements
To study this qualification you must meet Massey University's English language standards.
Prior learning, credit and exemptions
For information on prior learning, exemptions and transfer of credit or other questions:
English language skills
If you need help with your English language skills before you start university, see our English for Academic Purposes (EAP) courses.
Official regulations
To understand what you need to study and must complete to graduate read the official rules and regulations for this qualification.
You should read these together with all other relevant Statutes and Regulations of the University including the General Regulations for Undergraduate Degrees, Undergraduate Diplomas, Undergraduate Certificates, Graduate Diplomas and Graduate Certificates.
Returning students
For returning students, there may be changes to the majors and minors available and the courses you need to take. Go to the section called 'Transitional Provisions' in the Regulations to find out more.
In some cases the qualification or specialisation you enrolled in may no longer be taking new enrolments, so may not appear on these web pages. To find information on the regulations for these qualifications go to the Massey University Calendar.
Please contact us through the Enquire button on this page if you have any questions.
Structure of the Bachelor of Health Science
If you study full-time you'll take eight 15-credit courses each year.
For some majors, you will need to take specific 100-level core courses from Schedule A to ensure you have the necessary pre-requisites for 200-level major compulsory courses.
Check the regulations for your chosen major. 
Courses and specialisations
Key terms
Courses

Each qualification has its own specific set of courses. Some universities call these papers. You enrol in courses after you get accepted into Massey.

Course code

Each course is numbered using 6 digits. The fourth number shows the level of the course. For example, in course 219206, the fourth number is a 2, so it is a 200-level course (usually studied in the second year of full-time study).

Credits

Each course is worth a number of credits. You combine courses (credits) to meet the total number of credits needed for your qualification.

Specialisations

Some qualifications let you choose what subject you'd like to specialise in. Your major or endorsement is what you will take the majority of your courses in.
Credit summary
360 credits
Compulsory courses

– 180 credits

Compulsory course selection

– 30 credits

Major courses

– 120 credits

Electives from Schedule C

– 30 credits
Ensure that overall, you have:
Not more than 165 credits at 100 level
At least 75 credits at 300 level
Course planning key
Prerequisites

Courses that need to be completed before moving onto a course at the next level. For example, a lot of 200-level courses have 100-level prerequisite courses.

Corequisites

Courses that must be completed at the same time as another course are known as corequisite courses.

Restrictions

Some courses are restricted against each other because their content is similar. This means you can only choose one of the offered courses to study and credit to your qualification.
Schedule A: Core courses (Choose 210 credits from)
Compulsory courses (Choose 165 credits from)
Either
Course code:

214212

Research Methods in the Health Sciences

credits

15

Examination of health science research including the research process, research questions, quantitative and qualitative research methods, and the ethics of health research.

View full course details
Or Psychology Major only
Course code:

175203

Introduction to Psychological Research

credits

15

An introduction to methods commonly used in psychological research with particular emphasis on measurement, study designs, data analysis, and communicating research results.

View full course details
Schedule B: Specialisations
Majors
Some qualifications let you choose what subject you'd like to specialise in. Your major or endorsement is what you will take the majority of your courses in.
Completing a major is compulsory. A Bachelor of Health Science major consists of 120 credits of compulsory courses.
Protect people and communities from threats to their health from built and natural environments, with the Bachelor of Health Science (Environmental Health).
Study for a meaningful career with Massey's Bachelor of Health Science (Health Promotion). Be prepared to address the big health challenges facing the nation and the world in the 21st century.
Learn about the impact of biological and environmental factors on human health, and how you can make a difference.
Massey's Bachelor of Health Science (Mental Health and Addiction) will help you start or advance a career in the mental health and addictions workforce.
Massey's Bachelor of Health Science (Occupational Health and Safety) will give you essential skills for a career in the health industry.
If you're interested in improving people's health and wellbeing, and want to make real changes in the community, the Bachelor of Health Science (Psychology) is a great career choice.
Schedule C: Electives (Choose 30 credits from)
Approved elective course from the Bachelor of Health Science schedule.
Fees and scholarships
Fees, student loans and free fees scheme
Your tuition fees may be different depending on the courses you choose. Your exact fees will show once you have chosen your courses.
There will also be some compulsory non-tuition fees and for some courses, there may also be charges for things such as study resources, software, trips and contact workshops.
Already know which courses you're going to choose?
You can view fees for the courses that make up your qualification on the course details pages.
Student loans (StudyLink) and Fees Free scheme
You may be eligible for a student loan to help towards paying your fees.
The New Zealand Government offers fees-free tertiary study for eligible domestic students. Find out more about the scheme and your eligibility on the Fees Free website. To use the site's eligibility checking tool, you will need your National Student Number.
Current and returning Massey students can find their National Student Number in the student portal.
Careers and job opportunities
The Bachelor of Health Science is a great qualification to find an exciting and rewarding career. Depending on your major, you could work in any of the following:
biosecurity
environmental health protection, consultancy and auditing
health navigation and case management in rehabilitation and disability support
health promotion, community health and policy work in communities, iwi, government and non-government organisations
health research in universities, companies, non-profit organisations and research institutes
injury prevention
mental health and addiction work
public health
quality assurance
secondary school teaching
workplace health and safety
policy advice and analysis
community development
whānau ora navigation.
What our students say
"My placement gave me some clinical experience, but my theoretical learning is what really prepared me to do well. Although I studied online, I enjoyed connecting with peers in my final year, as we supported one another through our placements and into the workforce."

"Raising a family, whilst studying via distance went from a dream into reality, a very achievable goal. A Bachelor of Health Science in Health Promotion has provided me with a platform to empower communities at the margins of society. Gaining a health science degree is now just the start of an academic journey ahead."

"What I've enjoyed most about my studies is the way Massey embraces students and clearly makes an effort to give them the best experience possible. The lecturers and other staff are very supportive of their students."

Useful planning information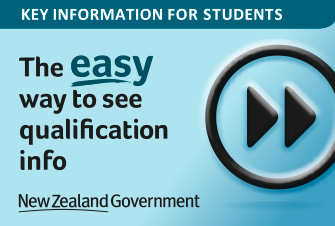 Key information for students
Compare qualifications and academic information across different New Zealand institutions. Learn more on careers.govt.nz