Where you can study
Distance and online
International students
International students are not New Zealand citizens or residents.
Not open to international students
Specialise in Psychology for your Bachelor of Health Science at Massey
With a Massey Bachelor of Health Science (Psychology), you'll explore people's thoughts, feelings, and behaviour and how they are affected by social and cultural contexts.
Get the skills you need
The psychology major offers you the opportunity to analyse the contributions made by psychological research to health. You'll learn to adopt an evidence-based approach to problem-solving and decision-making that relates to the connection between mental and physical health.
You'll learn how the structure of the brain affects our behaviour. You'll also learn how factors such as culture, gender, poverty and mental illness affect our health, thinking and behaviour.
A wide choice of psychology courses
At Massey, you can choose from a wide range of courses that reflect the diversity of psychology. You'll learn about the natural, social and biological side as well as research methods and applications of psychology.
Your psychology major combines:
natural science, focusing on perception, cognition, learning and the biological bases of behaviour
social science, dealing with emotions, individual differences, behaviour and relationships and the wider social context.
We're well-connected and relevant
Through our connections with a wide range of community and statutory organisations, Massey University produces unique and applied psychology research and training that is recognised nationally and internationally.
Further study
There's an opportunity to take postgraduate study and qualify for work in clinical psychology, community psychology, forensic psychology, health psychology and organisational psychology. These include:
A Bachelor of Health Science in Psychology is a good fit if you:
enjoy communicating with a range of people and communities
are interested in people, thoughts, feelings and behaviour
want a career devoted to human welfare.
Planning information
If you study full-time, you'll take eight 15-credit courses each year.
Make sure you choose 175102 Psychology as a Natural Science in your first year because it is the pre-requisite for some of your 200-level compulsory courses.
Make sure you choose 175203 Introduction to Psychological Research as your research course because it is a pre-requisite for your 300-level Psychology major courses.
Please note that some courses are available on campus, but the major itself (as a whole) is not.
About this major
Completing a major is compulsory. The psychology major in the Bachelor of Health Science consists of 120 credits.
Full-time study plan
This includes compulsory core courses, major courses, prerequisite courses and recommended electives
Year One
Semester One
Semester Two
Year Two
Semester One
Semester Two
Year Three
Semester One
Semester Two
In the final semester of your study, you have the option to gain practical experience by taking the elective course 250320 Work Integrated Learning in Health Sciences.
Official regulations
To understand what you need to study and must complete to graduate read the official rules and regulations for this qualification.
You should read these together with all other relevant Statutes and Regulations of the University including the General Regulations for Undergraduate Degrees, Undergraduate Diplomas, Undergraduate Certificates, Graduate Diplomas and Graduate Certificates.
Returning students
For returning students, there may be changes to the majors and minors available and the courses you need to take. Go to the section called 'Transitional Provisions' in the Regulations to find out more.
In some cases the qualification or specialisation you enrolled in may no longer be taking new enrolments, so may not appear on these web pages. To find information on the regulations for these qualifications go to the Massey University Calendar.
Please contact us through the Get advice button on this page if you have any questions.
Courses you can enrol in
Course planning key
Prerequisites

Courses that need to be completed before moving onto a course at the next level. For example, a lot of 200-level courses have 100-level prerequisite courses.

Corequisites

Courses that must be completed at the same time as another course are known as corequisite courses.

Restrictions

Some courses are restricted against each other because their content is similar. This means you can only choose one of the offered courses to study and credit to your qualification.
Entry requirements
Admission to Massey
All students must meet university entrance requirements to be admitted to the University.
Specific requirements
There are no specific entry requirements for this qualification, outside of university admission regulations. 
English language requirements
To study this qualification you must meet Massey University's English language standards.
English language skills
If you need help with your English language skills before you start university, see our English for Academic Purposes (EAP) courses.
Can't meet the entry requirements?
If you need to do a course before you start your qualification, there may be options for you in Summer School.
Fees and scholarships
Fees, student loans and free fees scheme
Your tuition fees may be different depending on the courses you choose. Your exact fees will show once you have chosen your courses.
There will also be some compulsory non-tuition fees and for some courses, there may also be charges for things such as study resources, software, trips and contact workshops.
Already know which courses you're going to choose?
You can view fees for the courses that make up your qualification on the course details pages.
Student loans (StudyLink) and Fees Free scheme
You may be eligible for a student loan to help towards paying your fees.
The New Zealand Government offers fees-free tertiary study for eligible domestic students. Find out more about the scheme and your eligibility on the Fees Free website. To use the site's eligibility checking tool, you will need your National Student Number.
Current and returning Massey students can find their National Student Number in the student portal.
Careers and job opportunities
The psychology major in the Bachelor of Health Science will help you develop a career that focuses on psychological aspects of the health of individuals and their families, workplaces and communities.
You'll get knowledge and skills relevant to a broad selection of applied psychology areas including clinical, health, education, community, industrial and organisational psychology. These diverse options mean you can study what you're most passionate about, and carry that passion forward into your career.
The knowledge of human behaviour and interactions that you will gain from a Bachelor of Health Science (Psychology) will be useful in many careers including:
counselling
public health
youth support
policy
rehabilitation psychology
scientific research
special education.
If you want to be a registered psychologist, contact us via the Get Advice button.
Accreditations and rankings
QS Ranking - Psychology
Massey is ranked in the world's top 250 universities for psychology by Quacquarelli Symonds (QS).
Useful planning information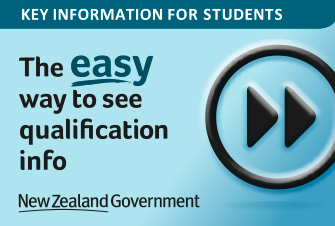 Key information for students
Compare qualifications and academic information across different New Zealand institutions. Learn more on careers.govt.nz