Type of qualification
Postgraduate diploma
Level of study
Postgraduate study
Once you've graduated with a bachelor's degree – or have equal experience – you can study at the postgraduate level. Doctoral qualifications require additional entry requirements.
NZQF level 8
Our courses follow the New Zealand Qualification Framework (NZQF) levels.
Time to complete
1 year full-time (120 credits)
Up to 4 years part-time
Where you can study
Distance and online
International students
International students are not New Zealand citizens or residents.
Not open to international students
Note: Selected entry qualification
Study a Postgraduate Diploma in Psychological Practice – PGDipPsychPrac
Note: This qualification is covered by the COVID-19 Public Health Response (Vaccinations) Amendment Order 2021. Students are required to provide details of their vaccination status on enrolment.
Recent changes within the leadership of the Postgraduate Diploma in Psychological Practice (PGDipPsychPrac) have provided a new cohort of staff with the opportunity to undertake an important phase of reviewing the Psychologists' training pathway. Consequently, we are not accepting any students into the PGDipPsychPrac for the academic year 2023 as we revise the qualification.

The PGDipPsychPrac is an accredited qualification for the purpose of registration with the New Zealand Psychologists Board and is now due for renewal. Our accreditation is extended until March to accommodate the current cohort of 2022 interns, so we will be completing the process for reaccreditation during 2023. We cannot admit any new students until the following year, 2024.
We greatly value what our qualification has to offer and the unique contribution it has already made to training practicing psychologists for Aotearoa New Zealand. During the process of reviewing the qualification we will be working towards stronger links to academic qualifications that provide the foundations for students entering the qualification, broader consultation with internship sponsors, opportunities to learn from alumni now in practice, and revisions to strengthen our training pathways to meet the needs of communities we serve.

We plan to accept applications as usual in September 2023 for the 2024 academic year.
Academic and applied training
The Postgraduate Diploma in Psychological Practice (PGDipPsychPrac) is a professional qualification that prepares you to work as a registered psychologist.
This is an internship programme that will train you to be eligible for registration to practise under the Psychologist Scope of Practice, as defined by the New Zealand Psychologists Board.
The diploma comprises two courses of formal academic work and two of supervised practice.
You'll get supervised training in the application of psychological theory and research to contemporary settings. Your training will be academically rigorous and will reflect the highest standards of ethical, safe and culturally competent practice.
During your internship you'll function like a professional psychologist, but under close supervision. You'll gain the skills and learn the responsibilities you need to later practise psychology independently.
Study that suits you
The Postgraduate Diploma in Psychological Practice is available by distance learning – you can study wherever suits you. You'll benefit from Massey's established expertise in distance education.
The diploma can also be completed in any field of psychological practice. This broadens your opportunities to practise psychology in New Zealand society.
Internationally recognised and market-leading in New Zealand
More psychology researchers and registered psychologists graduate from Massey than any other university in New Zealand. We're connected to a wide range of community and statutory organisations. We produce unique and applied psychology research and training that's recognised nationally and internationally. This expertise enhances the reputation of your degree and ensures your knowledge is relevant to today's society.
A PGDipPsychPrac is a good fit if you:
want to become a registered psychologist
have a master's or PhD specialising in psychology
have experience in the workplace.
Entry requirements
Admission to Massey
All students must meet university entrance requirements to be admitted to the University.
Specific requirements
This is a selected entry qualification. There are extra requirements you must meet.
To enter the Postgraduate Diploma in Psychological Practice you will:
have been awarded or qualified for a master's degree in psychology which is approved as meeting Psychologists Board requirements
be in employment (paid or unpaid) in a workplace where activities require engagement in psychologically based practice
have arranged for approved supervision in the field
meet the requirements set down by the Health Practitioners Competence Assurance Act 2003 as being a fit and proper person to be registered
be accepted into the qualification by a selection process including the below.
You will need to provide the following documents:
verified copies of all academic transcripts for studies taken at all universities other than Massey University
the title and abstract of your master's thesis
current curriculum vitae or resume detailing your relevant training and experience
passport size photograph
brief personal statement (500 words or less) which includes your reasons for seeking a career in psychology and may list your perceived strengths and skills you will bring to your studies and training as a psychologist
a copy of Criminal Conviction request letters if applicable
a supporting statement from whanau/family (optional)
contact details of two referees (they will be automatically contacted to supply a confidential reference)
An interview may be required - indicate on your application which location would suit you best if you are shortlisted: Auckland (Albany) or Palmerston North.
If your master's or PhD thesis has not yet been examined, confirmation will be required from your supervisor that your thesis will be submitted no later than the first week in January and is likely to have a passing grade.
Limited places
There are a limited number of places available. Meeting entry requirements does not guarantee acceptance into the qualification. A shortlist of candidates will be selected and interview appointments will be advised. Depending on numbers, these panel interviews may be conducted in person at either Palmerston North or Auckland.
See more detail on these requirements below. If you have questions or would like more information on this qualification, please contact us through the Get advice button on this page.
Application closing date
We are not accepting applications for 2023. We plan to accept applications as usual in September 2023 for the 2024 academic year. All documentation, including referee reports, must be received by this date. Applications to clinical training also close on 1 September.
Supplementary questions
You will need to provide detailed information about your professional goals and aspirations, and your understanding of the PGDipPsychPrac. Please download and complete the Supplementary Questions form as part of your online application. Once completed, save the file and upload it using the 'Upload' button.
Please prepare answers to the following questions. Answers should be brief, direct and to the point, whilst providing as much details as is needed to answer the question.
Do you have a possible internship placement worked out (at least in principle)? If 'yes' describe the nature of this internship. If 'no' outline what steps you are taking to obtain an internship position for the upcoming year.
Provide the name and qualifications of your proposed supervisor for this internship. Do you have a formal agreement from this individual?
The PGDipPP requires completion of academic course work; one of these courses is titled Advanced Principles of Professional Practice. Please outline what you consider your preparation to be for an advanced course of this kind. For example, have you completed Massey University course in Professional Practice 175730? Have you taken a similar course elsewhere? What other activities have you undertaken in order to prepare yourself academically for professional practice?
Psychological practice in Aotearoa New Zealand generally follows a 'scientist-practitioner' model, broadly defined. Please describe your research experiences, and provide the abstract and title of your master's (or doctoral) thesis. Comment on how this research experience has prepared you for practice in your professional area of choice.
Cultural competence is one of the requirements for a practicing psychologist in Aotearoa New Zealand, which includes bicultural understanding and knowledge – for example, understanding the role Te Tiriti o Waitangi (the Treaty of Waitangi) plays in professional psychological practice. Please outline briefly your experiences, both formal and informal, that you believe has prepared you for functioning in a culturally competent manner. What additional types of training or experiences – if any – do you think you might need in this domain?
Please outline your longer-term career goals. How will your selected internship offer you the types of supervised experiences that will contribute to these goals?
Are there any circumstances in your past personal or professional life that might make you unsuited for registration as a psychologist with the Psychologists Board? This includes English language ability, criminal convictions, or prior rejection for registration in New Zealand. If yes, or uncertain, please explain. (Note, you should check the Psychologists Board website; when you apply for registration as an Intern Psychologist, they will require from you a Record of Criminal Convictions. The Board judges all applicants on a case-by-case basis.)
If the information you need to provide is personally sensitive, you may indicate that here but enquire with us to submit directly.
What would you identify as your major areas of need – from a training point of view – in order to take full opportunity of your internship year?
Registering as an intern
If selected for this qualification, you will be required to apply for registration as an intern with the New Zealand Psychologists Board.
When you apply for registration as an intern, you will need to authorise the Registration Board to request a check of your Criminal Record with the New Zealand Police. If you have been resident overseas during the last five years, you will also need to provide the Board with a Police Clearance Certificate (such as FBI Criminal Conviction Information/Fingerprint Information in the USA) or an equivalent form detailing any convictions you have had in any country in which you have lived in the past five years. In that case, with your application to the university, you need to provide a copy of the letter(s) by which you have requested such certificates.
Prior learning, credit and exemptions
For information on prior learning, exemptions and transfer of credit or other questions:
English language skills
If you need help with your English language skills before you start university, see our English for Academic Purposes (EAP) courses.
Maximum time limits for completion
There are maximum time limits to complete postgraduate qualifications.  If you do not complete within the maximum time, you may be required to re-apply for the qualification if you wish to continue your studies.
You must complete this qualification within four years from commencement.
Official regulations
To understand what you need to study and must complete to graduate read the official rules and regulations for this qualification.
You should read these together with all other relevant Statutes and Regulations of the University including the General Regulations for Postgraduate Degrees, Postgraduate Diplomas, and Postgraduate Certificates.
Returning students
For returning students, there may be changes to the majors and minors available and the courses you need to take. Go to the section called 'Transitional Provisions' in the Regulations to find out more.
In some cases the qualification or specialisation you enrolled in may be no longer be taking new enrolments, so may not appear on these web pages. To find information on the regulations for these qualifications go to the Massey University Calendar.
Please contact us through the Get advice button on this page if you have any questions.
Structure of the Postgraduate Diploma in Psychological Practice
If you study full-time, you'll take 120 credits per year or 60 credits per semester.
Practical work requirement
You must undertake a minimum of 1500 hours practical work and provide evidence of its completion. This is to be provided in the form of an employer's certificate of performance and is required prior to the examination in 175852 Advanced Professional Issues in Psychological Practice Part II.
Courses and specialisations
Key terms
Courses

Each qualification has its own specific set of courses. Some universities call these papers. You enrol in courses after you get accepted into Massey.

Course code

Each course is numbered using 6 digits. The fourth number shows the level of the course. For example, in course 219206, the fourth number is a 2, so it is a 200-level course (usually studied in the second year of full-time study).

Credits

Each course is worth a number of credits. You combine courses (credits) to meet the total number of credits needed for your qualification.

Specialisations

Some qualifications let you choose what subject you'd like to specialise in. Your major or endorsement is what you will take the majority of your courses in.
Credit summary
120 credits
Compulsory course(s)

– 120 credits
Course planning key
Prerequisites

Courses that need to be completed before moving onto a course at the next level. For example, a lot of 200-level courses have 100-level prerequisite courses.

Corequisites

Courses that must be completed at the same time as another course are known as corequisite courses.

Restrictions

Some courses are restricted against each other because their content is similar. This means you can only choose one of the offered courses to study and credit to your qualification.
Compulsory courses (Choose 120 credits from)
Fees and scholarships
Fees, student loans and free fees scheme
Your tuition fees may be different depending on the courses you choose. Your exact fees will show once you have chosen your courses.
There will also be some compulsory non-tuition fees and for some courses, there may also be charges for things such as study resources, software, trips and contact workshops.
Already know which courses you're going to choose?
You can view fees for the courses that make up your qualification on the course details pages.
Student loans (StudyLink) and Fees Free scheme
You may be eligible for a student loan to help towards paying your fees.
The New Zealand Government offers fees-free tertiary study for eligible domestic students. Find out more about the scheme and your eligibility on the Fees Free website. To use the site's eligibility checking tool, you will need your National Student Number.
Current and returning Massey students can find their National Student Number in the student portal.
Careers and job opportunities
Psychological practice isn't limited to one-to-one services for designated clients with mental health challenges. As a graduate of this qualification, you might use your psychology knowledge to provide psychotherapy or counselling to individuals who are unwell, or you could be providing a different type of psychological service to the public. Common areas of practice include health psychology, kaupapa Māori psychology, community development, working with youth, and rehabilitation psychology.
Our graduates typically work in their community in:
health
education
social services
justice.
Useful planning information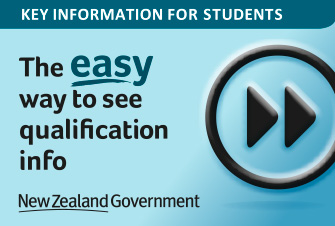 Key information for students
Compare qualifications and academic information across different New Zealand institutions. Learn more on careers.govt.nz