Where you can study
Distance and online
International students
International students are not New Zealand citizens or residents.
Not open to international students
Specialise in Psychology - Health Psychology for your Master of Science at Massey
Health psychology is the application of psychological knowledge to understanding:
the experience of health and illness,
what is good health care, and
how to improve health promotion and health-related policies.
Massey's MSc (Psychology - Health Psychology) addresses these goals with a broad view of health and wellbeing that integrates theory, research, and practice. Students develop strong understandings of the interactions between biological, psychological, social, economic, and cultural aspects of health and wellbeing and how these might be harnessed to improve health outcomes.
The MSc (Psychology - Health Psychology) is right for you if you plan to work in health, public health, or community settings. What you will learn in this qualification has both research and practical applications, including those supporting Māori, Pasifika and the diverse communities in Aotearoa New Zealand.
You'll gain knowledge and skills relevant to a wide range of professional activities in the health sector.
Further study
If you are interested in pursuing research careers you are well qualified for entry into doctoral research in health psychology upon completion of this qualification . 
If you are interested in becoming a registered psychologist you may apply for the Postgraduate Diploma in Psychological Practice subject to taking specific psychological intervention and assessment courses and relevant work experience.
A Master of Science in Psychology - Health Psychology is a good fit if you:
are interested in taking a psychological lens to understanding health issues
are a critical thinker who wants to improve and support health and wellbeing 
want to understand, generate, and apply health-related knowledge.
Planning information
If you study full-time, you'll take 120 credits per year or 60 credits per semester. 
The Master of Science (Psychology - Health Psychology) is a parts-based qualification. That means you must complete the first part, before moving to the second. 
You must achieve a B+ grade average in Part One to progress to Part Two.
Professional pathway to registration
We recommend you take:
175730 Professional Practice in Psychology (15 credits)
Other courses with psychological assessment and interventions will also be useful, such as:
175782 Clinical Psychology Assessment (15 credits) or 256754 Assessment in Educational Psychology
175783 Clinical Psychology Interventions (15 credits)
Restricted Courses
The following courses have a restricted number of places available:
Applicants who are initially unsuccessful in securing a place are welcome to apply to the waitlist for possible vacancies via your student portal.
You will gain access to the student portal once you have applied and have been accepted to Massey.
Official regulations
To understand what you need to study and must complete to graduate read the official rules and regulations for this qualification.
You should read these together with all other relevant Statutes and Regulations of the University including the General Regulations for Postgraduate Degrees, Postgraduate Diplomas, and Postgraduate Certificates.
Returning students
For returning students, there may be changes to the majors and minors available and the courses you need to take. Go to the section called 'Transitional Provisions' in the Regulations to find out more.
In some cases the qualification or specialisation you enrolled in may no longer be taking new enrolments, so may not appear on these web pages. To find information on the regulations for these qualifications go to the Massey University Calendar.
Please contact us through the Get advice button on this page if you have any questions.
Courses you can enrol in
Course planning key
Prerequisites

Courses that need to be completed before moving onto a course at the next level. For example, a lot of 200-level courses have 100-level prerequisite courses.

Corequisites

Courses that must be completed at the same time as another course are known as corequisite courses.

Restrictions

Some courses are restricted against each other because their content is similar. This means you can only choose one of the offered courses to study and credit to your qualification.
Part One
Compulsory courses
Choose 30 credits from
Course code:

175738

Psychological Research: Principles of Design

credits

15

An advanced study of the principles of research design in psychology. The course will provide a conceptual orientation to the integrated components of the design process. Through a meta-theoretical framework, various approaches to design will be explored to enable advanced engagement with psychological research from scientific, interpretivist and/or indigenous perspectives.

View full course details
Course code:

175749

Health Psychology Practicum

credits

15

Practical experience of at least 120 hours working in a community health agency under supervision. Students will participate in the design, implementation or evaluation of a health intervention, and critically reflect on their practice in relation to relevant theories and methods.

View full course details
Choose at least 30 credits from
Course code:

175739

Health Psychology: Understanding Health and Illness

credits

15

An examination of how psychological factors enhance physical health or increase the risk of illness and disease. Theoretical and methodological aspects of etiology are given particular emphasis using examples from such areas as cardiovascular diseases and psychoneuroimmunology.

View full course details
Course code:

175743

Health Psychology: The Social Context

credits

15

An examination of psychological theory and research on how social context shapes the experience of physical health and illness. An emphasis will be placed on the individual's understandings of health and experience of illness, and a critical consideration of research methods appropriate for examining these issues.

View full course details
Course code:

175744

Health Psychology: Promoting Health

credits

15

An analysis of psychological theories and methods as applied to health promotion and disease prevention, and consideration of their applications at group, community and population levels.

View full course details
Part Two
Choose 120 credits from
Course code:

175894

Thesis 120 Credit Part 1

credits

60
Course code:

175896

Thesis 120 Credit Part 2

credits

60
Course code:

175899

Thesis

credits

120
Entry requirements
Admission to Massey
All students must meet university entrance requirements to be admitted to the University.
Specific requirements
Entry requirements
To enter the Master of Science (Psychology – Health Psychology) you will have been awarded or qualified for:
the Bachelor of Science degree with a major in the intended postgraduate subject, or equivalent, with a minimum B+ average in the majoring 300-level courses, or
the Bachelor of Science with Honours, in the intended MSc subject, having achieved a B+ grade average over the contributing courses, or
the Postgraduate Diploma in Science and Technology in the intended MSc subject, having achieved a B+ grade average over the contributing courses, or
the Postgraduate Certificate in Science and Technology in the intended MSc subject, having achieved a B grade average over the contributing courses and a B grade in an approved research methods course.
If you have a Bachelor of Science (Honours), Postgraduate Diploma in Science and Technology, or Postgraduate Certificate in Science and Technology as outlined above, you may apply for credit towards Part One of the qualification in accordance with the limits specified in the Recognition of Prior Learning regulations.
You must submit an approved research supervision plan with your application. This means you need to secure the agreement of a suitable supervisor for your agreed research topic. 
You will need to provide verified copies of all academic transcripts for studies taken at all universities other than Massey University.
English language requirements
To study this qualification you must meet Massey University's English language standards.
English language skills
If you need help with your English language skills before you start university, see our English for Academic Purposes (EAP) courses.
Fees and scholarships
Fees, student loans and free fees scheme
Your tuition fees may be different depending on the courses you choose. Your exact fees will show once you have chosen your courses.
There will also be some compulsory non-tuition fees and for some courses, there may also be charges for things such as study resources, software, trips and contact workshops.
Already know which courses you're going to choose?
You can view fees for the courses that make up your qualification on the course details pages.
Student loans (StudyLink) and Fees Free scheme
You may be eligible for a student loan to help towards paying your fees.
The New Zealand Government offers fees-free tertiary study for eligible domestic students. Find out more about the scheme and your eligibility on the Fees Free website. To use the site's eligibility checking tool, you will need your National Student Number.
Current and returning Massey students can find their National Student Number in the student portal.
Careers and job opportunities
With the Master of Science (Psychology - Health Psychology), you'll get the skills to apply your health psychology knowledge in:
public health agencies
community agencies
health-related research
policy analyst or adviser roles.
Useful planning information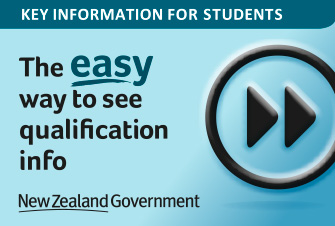 Key information for students
Compare qualifications and academic information across different New Zealand institutions. Learn more on careers.govt.nz