Where you can study
Distance and online
International students
International students are not New Zealand citizens or residents.
Not open to international students
Note: Some courses contain compulsory on-campus contact workshops.
Specialise in Environmental Health for your Bachelor of Health Science at Massey
The environmental health major of Massey's Bachelor of Health Science (BHlthSc) is designed to give you the training needed for a professional career in human health protection. You'll learn how to protect people and communities from threats to health from our built and natural environments.
What is environmental health?
Environmental health is the professional area concerned with all aspects of the environment that may affect human health.
Threats to human health may be biological, physical or chemical. They may come from natural processes, human activity, or a combination of the two. You'll study topics such as:
food safety
infectious disease transmission
drinking water quality
urban air pollution.
the hazards of excessive noise
exposure to toxic and other hazardous substances,
workplace monitoring
medical geochemistry
contaminated site assessment
waste management
climate change.
What isn't environmental health?
In the health context, environmental health does not mean the health of the wider environment – for that you would study environmental science. However, there is a complex range of inter-relationships between the two areas. Climate change is a good example of an environmental impact that will have major direct and indirect impacts on human health.
Further study
You may wish to consider further study once you have completed your degree such as a Postgraduate Diploma in Health Science or Master of Health Science.
A Bachelor of Health Science in Environmental Health is a good fit if you:
would like to play a key role in community health protection
like communicating with people from a diverse range of backgrounds
are comfortable with applied science and love a challenge.
Planning information
If you study full-time, you'll take eight 15-credit courses each year.
Make sure you include courses that are prerequisites for the next level of courses you wish to study.
About this major
A major is compulsory in the Bachelor of Health Science. To complete the Environmental Health major you must pass 120 credits in specified areas.
Full-time study plan- includes compulsory core courses, major courses, prerequisite courses and recommended electives
Year One
Semester One
231106 Introduction to Public Health
250100 Health Communication
214101 Human Bioscience: Normal Body Function
Elective
Semester Two
214102 Applied Sciences for Health Professionals
231107 Social Determinants of Health
150112 Hauora tangata: Foundations of Māori Health
Elective
Year Two
Semester One
250205 Principles and Practice of Human Epidemiology
214201 Human Bioscience: Impaired Body Function
150202 Mauri ora: Māori Wellbeing and Vitality
214215 Food Safety and Human Health
Semester Two
214212 Research Methods in the Health Sciences
214213 Toxic Substances, Human Health and the Environment
214216 Environmental and Public Health Law
Elective
Year Three
Semester One
250331 Health of Communities
214312 Environmental Monitoring and Investigative Methods
214316 Bio-Physical Effects of Noise and Vibration
Elective
Official regulations
To understand what you need to study and must complete to graduate read the official rules and regulations for this qualification.
You should read these together with all other relevant Statutes and Regulations of the University including the General Regulations for Undergraduate Degrees, Undergraduate Diplomas, Undergraduate Certificates, Graduate Diplomas and Graduate Certificates.
Returning students
For returning students, there may be changes to the majors and minors available and the courses you need to take. Go to the section called 'Transitional Provisions' in the Regulations to find out more.
In some cases the qualification or specialisation you enrolled in may no longer be taking new enrolments, so may not appear on these web pages. To find information on the regulations for these qualifications go to the Massey University Calendar.
Please contact us through the Get advice button on this page if you have any questions.
Courses you can enrol in
Course planning key
Prerequisites

Courses that need to be completed before moving onto a course at the next level. For example, a lot of 200-level courses have 100-level prerequisite courses.

Corequisites

Courses that must be completed at the same time as another course are known as corequisite courses.

Restrictions

Some courses are restricted against each other because their content is similar. This means you can only choose one of the offered courses to study and credit to your qualification.
Entry requirements
Admission to Massey
All students must meet university entrance requirements to be admitted to the University.
Specific requirements
There are no specific entry requirements for this qualification, outside of university admission regulations. 
English language requirements
To study this qualification you must meet Massey University's English language standards.
English language skills
If you need help with your English language skills before you start university, see our English for Academic Purposes (EAP) courses.
Can't meet the entry requirements?
If you need to do a course before you start your programme, there may be options for you in Summer School.
Fees and scholarships
Fees, student loans and free fees scheme
Your tuition fees may be different depending on the courses you choose. Your exact fees will show once you have chosen your courses.
There will also be some compulsory non-tuition fees and for some courses, there may also be charges for things such as study resources, software, trips and contact workshops.
Already know which courses you're going to choose?
You can view fees for the courses that make up your qualification on the course details pages.
Student loans (StudyLink) and Fees Free scheme
You may be eligible for a student loan to help towards paying your fees.
The New Zealand Government offers fees-free tertiary study for eligible domestic students. Find out more about the scheme and your eligibility on the Fees Free website. To use the site's eligibility checking tool, you will need your National Student Number.
Current and returning Massey students can find their National Student Number in the student portal.
Careers and job opportunities
With a Bachelor of Health Science majoring in environmental health, you'll be ready for a wide range of careers. Most jobs in environmental health involve working with people to promote a healthier environment in which to live. Two key occupations are: health protection officers (HPOs) with district health boards and environmental health officers (EHOs) with local councils.
Here are some examples of the types and fields of work that await you:
Central government – Ministry of Primary Industries; Ministry of Health; Environmental Protection Authority: technical advisors; policy analysts; programme managers.
Local government – health protection officers or environmental health officers; public health advice, food safety/Food Act compliance; building inspection; liquor licensing work; resource consenting; disaster management and emergency planning; waste management; water quality management.
Private sector – consultancies and industry; food quality assurance; workplace and environmental safety; waste management; food safety auditing; environmental quality assurance.
In the future, many of the health issues that concern us at the moment will take second stage to environmental health problems. These include climate change, an upsurge in the frequency of severe weather events, the depletion of natural resources, challenges in maintaining food security, mass migrations, the spread of zoonotic diseases (COVID-19 is only one example) and increasingly polluted air, soil and water. These are going to make the next century especially challenging for economic and socio-political systems and human civilisation as a whole.
Professionals in this area are increasingly sought after. In New Zealand these include:
Environmental Health Officers who work with local authorities, and
Health Protection Officers who work with District Health Boards.
What our students say
"Studying my degree has enabled me to work as an Environmental Health Officer. This has allowed me to put my knowledge into practice. Work alongside communities and providers selling food and making sure they do this safely. The help and support received from staff, lecturers and other students was invaluable in completing my degree."

Betty Holden
Ngāti Maniapoto, Ngā Puhi
"The staff at Massey University helped me find my way and set me in the right direction to achieve what I wanted. There is no doubt that without the support from my lecturers I wouldn't be where I am today."

Monique Goodhew
Te Rarawa, Ngāti Porou, Ngāpuhi
Related study options
Join the only veterinary epidemiology speciality qualification in Australasia, taught by staff from the only OIE (World Organisation for Animal Health) Collaborating Centre for Epidemiology and Public Health.
Study for a meaningful career with Massey's Bachelor of Health Science (Health Promotion). Be prepared to address the big health challenges facing the nation and the world in the 21st century.
Learn about the impact of biological and environmental factors on human health, and how you can make a difference.
Massey's Bachelor of Health Science (Mental Health and Addiction) will help you advance your career or take on a leadership role in the mental health and addiction workforce.
Useful planning information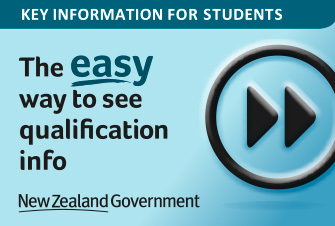 Key information for students
Compare qualifications and academic information across different New Zealand institutions. Learn more on careers.govt.nz