What we do
The Nutrition and Dietetic Centre in Auckland provides sound, practical nutritional advice backed by science and research.
We offer personalised nutritional advice and assessments and nutrition education talks.
We translate the science of nutrition into clear and practical messages, helping you navigate the supermarket aisles and plan meals that are right for your health, your family and your budget.
Services
Choose from a range of services for:
specific health issues e.g., irritable bowel syndrome, cardiovascular disease, diabetes and coeliac disease
healthy eating and dietary balance
weight management: underweight, overweight and obesity
women's health e.g., menopause, polycystic ovarian syndrome (PCOS), preconception and pregnancy
men's health
dietary balance for vegetarians and vegans
sports nutrition
early years nutrition and starting solids.
Costs and payment
Fees are in New Zealand dollars and include GST.
Initial consultation (60 minutes)
$60 for a student-led consultation with a New Zealand registered dietitian supervising
$160 for a New Zealand registered dietitian-led consultation with a student observing
Review consultation (30 minutes)
$30 for a student-led consultation with a dietitian supervising
$80 for a dietitian-led consultation with a student observing
Payment options
Invoices can be provided on request for insurance purposes and can be paid using credit, debit or bank transfer.
Book an appointment
Referrals
We accept self-referrals and referrals from GPs and other healthcare professionals for nutrition-related medical and non-medical conditions. You will need a Procare GP referral for free Type 2 diabetes consultations.
What to expect
Initial consultation
The first consultation gives you the chance to tell your story. We will discuss your:
medical history
weight history
lifestyle
eating patterns and behaviours.
You will be emailed a pre-consultation questionnaire to complete prior to your first visit and will be asked to keep a three-day food and mood diary.
We take into account your current weight, lifestyle and personal goals to create a bespoke lifestyle plan that is realistic and achievable. Supporting information such as recipes and hand-outs will be provided.
Review consultations
Follow-up sessions allow for plan modification and help keep you on track. Each session gives us the chance to concentrate on a particular aspect of your diet and lifestyle.
Contract of care
Additional services
Additional services including body composition analysis, supermarket tours, menu reviews, seminars and workshops are available.
Who we are
Booking and administration
Sarah Journeaux
Administrator
Department

School of Sport, Exercise and Nutrition
Clinicians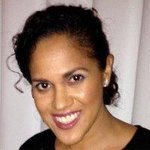 Reena Soniassy-Unkovich
Senior Professional Clinician
Department

School of Sport, Exercise and Nutrition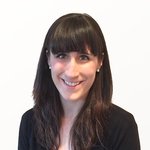 Garalynne Stiles
Professional Clinician in Dietetics
Department

School of Sport, Exercise and Nutrition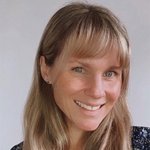 Alice Towgood
Professional Clinician in Dietetics
Department

School of Sport, Exercise and Nutrition
Student clinicians
Student-led consultations by Massey University dietetic students are under the supervision of a New Zealand Registered Dietitian. All students are qualified nutritionists. They have already completed three years of undergraduate study in nutrition, with some also majoring in psychology or sport and exercise.
The students involved at the Nutrition and Dietetic Centre are first- or second-year students enrolled in the Nutrition and Dietetics two-year master's degree.
Our dietetic students do internships in various organisations, including Health New Zealand hospitals. As a result, they undergo police vetting and are reference-checked and screened under the Vulnerable Children Act 2014.
They also go through strict health screening in line with hospital policies. All the students also comply with professional conduct and confidentiality requirements under the Health Information Privacy Code 1994 and the Privacy Act 1993.
Find us
Our clinic room is on the Massey University (Auckland) East Precinct campus, Gate 1, 151 Dairy Flat Hwy, Albany. You will receive driving directions and parking information when you book your consultation.
Get maps to the Auckland campus