The ACTIVEating and paediatric communication clinic is at capacity
The ACTIVEating and paediatric communication clinic is at capacity until 2024 and we are unable to take any new referrals at this time.
We are still taking adult referrals; please complete the referral form via the link on this page and contact Annabel Grant at a.grant@massey.ac.nz.
What we do
The friendly, specialist team at Massey's Speech-language Therapy Clinic in Auckland helps adults and children with a range of communication and eating difficulties.
Areas we work in include:
speech and language delays and disorders in children
eating and drinking difficulties in young children and adults
communication difficulties following stroke, dementia, and other brain related changes
voice work (such as quality, pitch or volume)
stuttering and fluency.
ACTIVEating for reluctant eaters
Our ACTIVEating programme helps children who are very reluctant eaters to consume a wider variety of food. The course runs for 8 to 12 weeks and we tailor it to parents' or caregivers' goals.
Online therapy
Do you live outside Auckland? We may be able to offer you online speech and language therapy via video link.
Contact us by phone or email to find out more.
Costs and payments
Fees are in New Zealand dollars and include GST.
Individual session (50 minutes): $35
Community Services Card holder: $22
Senior citizen: $18
ACTIVEating costs
Individual or small group therapy: $35 per session (8 to 12 sessions)
Community Service Card holders: $22 per session
One-off food fee: $120. Fee must be paid at the start of therapy
Dietitian consultation: $35 ($22 with Community Services Card)
Stuttering Clinic costs
One hour session: $60
Half-hour session: $30
Payment options
Apply for treatment
We welcome applications from people of all ages and backgrounds who experience speech, language, eating and drinking, voice, stuttering, or other communication difficulties.
Fill out a form for yourself or a member of your family. We will contact you to discuss next steps.
General applications
Request adult speech-language therapy services for yourself or another adult.
ACTIVEating programme applications
To apply for a place in the ACTIVEating programme complete the Request ACTIVEating services form.

Who we are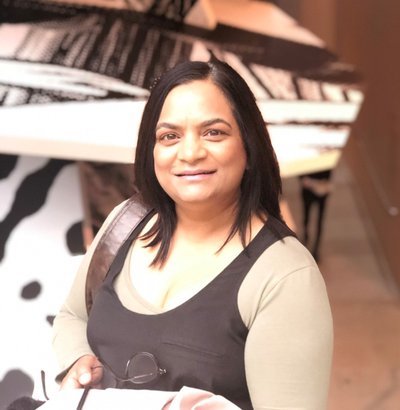 Patty Govender
Professional Clinician, Institute of Education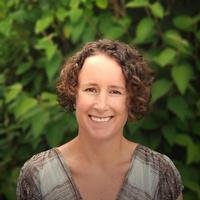 Annabel Grant
Senior Professional Clinician, NZSTA expert adviser for dementia, Institute of Education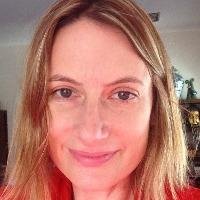 Emily Jones
Senior Professional Clinician, NZSTA expert adviser for paediatric feeding and swallowing, Institute of Education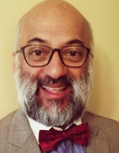 Mershen Pillay
Senior Lecturer in Speech-language Therapy, Institute of Education
Client quotes
"Thank you for the warm welcome and for building such a friendly atmosphere. We feel blessed and grateful to have found you all."

– Janet, whose 10-year-old daughter needed help with restrictive eating
"The students were able to observe me and come up with fun and interesting games that helped me to follow directions and stay on track — something that has been a huge problem since having aphasia."

– Karlene, online therapy client
Student clinicians
Speech-language Therapy students carry out assessments and therapy at the clinic and in the community, supervised by our highly qualified staff. By coming here, you are helping them to learn.
Evidence-based clinical practice underpins all our work.
Our partners
We work closely with community groups and health professionals around New Zealand.
Adult communication groups
Dietitians at Massey's School of Sport, Exercise and Nutrition
District Health Boards
Early childhood centres and primary schools
Ministry of Education
Find us
Massey University Auckland
Innovation Complex (IC 2.40), University Avenue
East Precinct, Auckland campus, Albany
Enter via Gate 1 off Albany Highway.
Parking is available outside the building.
Innovation Complex, University Avenue, East Precinct, Auckland campus
Speech-language Therapy Clinic
Hours

Bookings by appointment Monday to Friday, 8am to 4pm

Email

Location

Postal address
Massey University SLT Clinic
Private Bag 102-904
Albany 0745
Auckland