Push the boundaries
Study with us to think outside the box. Embrace innovative ideas and new technologies.
Striving to be Tiriti-led
We work to uphold the principles of te Tiriti o Waitangi – and to empower all New Zealanders, especially Māori.
Uni of choice
Massey is New Zealand's university of choice for almost 30,000 students every year.
Overview
Humanities and social sciences get to the heart of what it means to be human, and the ways we create and communicate meaning. It's all about creative thinking for a changing world.
Choose from qualifications and courses that ask fundamental questions about society and culture. Address big educational issues. Sustain Aotearoa New Zealand's heritage. Delve into defence and security. Learn about why we think and act the way we do.
Graduate ready to participate in an increasingly interconnected world. Learn from expert lecturers and researchers from areas such as:
Join award-winning staff from our College of Humanities and Social Sciences – Te Kura Pūkenga Tangata to study the past, present and future of the world we live in — and your place within it.
What you could study
Here's a small sample of the qualifications and courses you could study as a Massey student of humanities and social sciences.
Undergraduate qualifications
An undergraduate qualification is generally the first thing you'll study when you start at university.
With Massey's BA, you can study subjects that you enjoy while learning to be a creative, critical and independent thinker. You'll get transferable skills that employers are looking for in a rapidly changing world.
Become a well-rounded, innovative communication specialist, who is sought-after by employers with Massey's Bachelor of Communication.
With Massey's Bachelor of Resource and Environmental Planning you can contribute to shaping the future of liveable cities and regions, ensuring sustainable use of resources.
Massey's Bachelor of Speech and Language Therapy with Honours will set you up for a rewarding career working alongside people of all ages with speech, language, communication, and swallowing difficulties.
Prepare to teach and lead in the Kura Kaupapa Māori system. Te Aho Tātairangi is New Zealand's first university Māori, Te Aho Matua initial teacher education qualification.
Massey's Graduate Diploma of Learning and Teaching reflects the dynamic, complex, and responsive nature of learning and teaching. Become a leader in 21st century education.
Postgraduate qualifications
Once you've graduated with a bachelor's degree — or have equivalent experience — you'll be ready to take on postgraduate study.
Show your in-depth understanding of the arts and their application to the real world with Massey's Bachelor of Arts (Honours). Enhance your qualification and prospects with further study.
If you have achieved a high standard of academic performance in your Bachelor of Arts or BA (Hons), shift up a gear and complete an MA. It will stretch your horizons and take your prospects up a whole level.
With Massey's Master of Applied Linguistics, you'll help make second-language teaching more accessible in a multilingual world.
The Master of Clinical Psychology is a competitive-entry professional qualification that will train you to become a registered clinical psychologist.
Use your passion for writing to transform yourself and the world through an intense exploration of language.
The Master of Education will update your professional knowledge and research skills while exploring new developments and changes in education.
With Massey's Master of Emergency Management, you'll learn to become a leader in managing emergencies effectively at operational and strategic levels.
Help solve the world's development problems. Our postgraduate students come from a wide range of academic, cultural, and professional backgrounds, and our programme is enriched by this diversity.
Advance your security career with Massey's Master of International Security. Complete independent research of a security specialisation of your choice.
Further your specialist teaching knowledge through interprofessional inquiry and practice.
Massey's Master of Sustainable Development Goals will give you an advanced grounding in the theory, practice, and application of the UN Sustainable Development Goals.
A prestigious research qualification that demonstrates your ability to carry out independent and original research in your chosen field.
Minor subjects
Follow your interests. Broaden your knowledge. As well as a specialisation (also called a major), you can add a minor to bachelor's degrees.
All Bachelor of Arts majors are available as minors, plus minor-only subjects such as:
French
indigenous psychologies
Portuguese
theatre studies.
Professional development
Improve your skills with professional development courses from the College of Humanities and Social Sciences (Te Kura Hauora Tangata). Learn from our experts in areas such as emergency management, research and publishing, security, and teaching and education.
Search courses or qualifications
What our students say
"My research has enriched my understanding and knowledge of fast-changing security issues in the policing context."

"Be a creative thinker; challenge the status quo; and if you're feeling bold, aim to become a change-maker. That's what the BA did for me."

"A degree in planning equipped me with the skills and knowledge to facilitate sustainable development as cities continue to grow."

Our facilities
You'll have access to a wide range of first-class facilities when you study health with us. Here's a snapshot of what's on offer.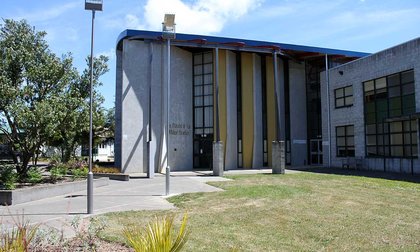 Te Pūtahi-a-Toi
Te Pūtahi-a-Toi - School of Māori Knowledge has a rūnanga room and a wharekai – Toi Te Ora – where we can manaaki visitors, students and staff.
Location: Manawatū campus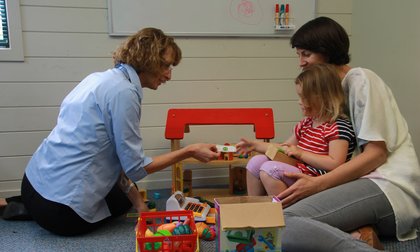 Speech-language Therapy Clinic
A teaching clinic offering therapy for children and adults who experience communication and eating difficulties. Supervised by specialist staff, students provide assessment and intervention support at the clinic and in the community.
Location: Auckland campus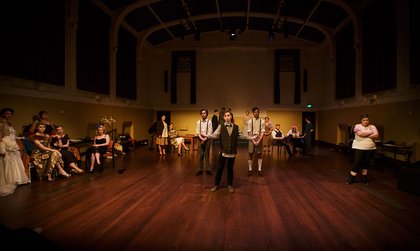 Theatre for the real world
Explore the change you want to see in the world, with Massey's unique focus on theatre and social justice.
Perform in theatre spaces with:
lighting rigs
projection capability
video recording.
Location: Auckland, Manawatū and Wellington campuses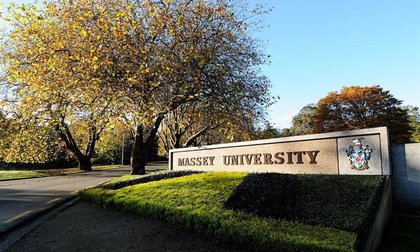 Centre for Indigenous Psychologies
The centre is an inclusive physical and intellectual space.
Through our teaching and research, indigenous psychologies are embraced, experienced, understood and developed – in ways to benefit all communities.
Location: Manawatū campus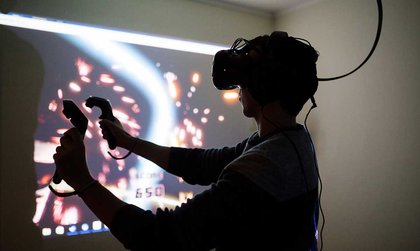 International Media Psychology Laboratory
This laboratory researches how humans interact with new and emerging VR technologies. It houses a state-of-the-art, fully ambulatory, room-scale virtual reality (VR) system.
Location: Manawatū (Palmerston North) campus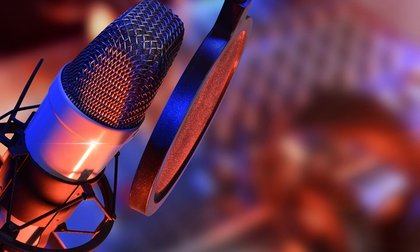 Audio
Our world-class equipment and facilities include:
audio booths for interviews or podcasting
dubbing theatre
live-rooms controlled by two of the world's most sought-after desks – 72ch Neve and 48ch SSL Duality analogue console
studio equipped with the latest Avid hardware.
Meet our graduates
"Young people are contributing to the future of the language and making it relevant to their lives. If any generation is likely to show the future of te reo Māori it'll be those who can speak Māori, and it'll be the younger generation who've been raised through Māori medium education."

Hinurewa Poutū
Ngāti Rangi, Te Āti Haunui a Pāpārangi, Ngāti Maniapoto
"Studying at Massey was an amazing experience for me… I was offered a full-time role upon completion of my master's."

Get an information guide
Download our guides to find out more about studying arts, teaching and social sciences at Massey.