Type of qualification
Bachelor's degree
Level of study
Undergraduate study
An undergraduate qualification is usually the first one you study.
NZQF level 7
Our courses follow the New Zealand Qualification Framework (NZQF) levels.
Time to complete
3 years full-time (360 credits)
Up to 5 years part-time
Where you can study
Distance and online
International students
International students are not New Zealand citizens or residents.
Not open to international students
Note: One intake at the start of each year. Selected entry programme.
Study a Te Aho Tātairangi: Bachelor of Teaching and Learning Kura Kaupapa Māori – BTchgLrnKKM
Ko te manu e kai i te miro nōna te wao tapu nui a Tāne Mahuta. Ko te manu e kai ana i te mātauranga nōna te ao.
The bird that feasts of the miro belongs to the great forest of Tane. The person that draws sustenance from knowledge the world is theirs to conquer.
There is an urgent need for Māori graduates of high quality and particularly Te Reo Māori graduates who can develop the nation's young Māori people.
The Te Aho Tātairangi: Bachelor of Teaching and Learning Kura Kaupapa Māori is a three-year degree for future Māori educators i roto i te reo. A full-time qualification, this course is designed for competent speakers of Te Reo Māori.
Hei whakaū i tō tātou reo i ā tātou tikanga, otirā, hei whakamana i te kōrero nei ka taea ngā mahi katoa mā te reo.
He akoranga tēnei mō te toru tau ka mātau ake koe ki ngā ahuatanga:
ki te whakapakari i te tamaiti
ki te whakapakari i a koe
ki te whakapakari i te whānau
ko te reo ako, ko te reo rangatira (he whakaaturanga anō mō tēnei tohu).
ka whakauru koe ki ngā Kura Kaupapa, Akomanga rumaki, Akomanga reo rua ki te whai i ngā wheako o te pouako. I a koe i konā, ka tu ngaio, ka mau koe ki ngā tikanga o te kura.
The qualification meets the requirements of Kura Kaupapa Māori, of Māori language immersion schools and of the teaching profession. You'll become a well-informed, reflective, skilled and effective kaupapa Māori immersion practitioner. You'll be able to develop the full potential of all children, with a special focus on Kura Kaupapa Māori, Rumaki Reo and promoting Māori in primary education.
You'll be knowledgeable in Tikanga Māori, Māori preferred teaching practice (pedagogy) and meet the necessary standards of Māori language fluency. You'll also learn about the relationship of the New Zealand Curriculum to the learning needs of Māori children.
Further study
Upon graduation you will meet the academic requirements necessary to later follow an advanced study at postgraduate level, for instance:
A BTchgLrnKKM is a good fit if you:
are fluent in te reo Māori
want to become a teacher in kura kaupapa Māori
want to learn within Te Aho Matua contexts.
Entry requirements
Admission to Massey
All students must meet university entrance requirements to be admitted to the University.
Specific requirements
Te Aho Tātairangi Bachelor of Teaching and Learning Kura Kaupapa Māori is a selected entry qualification. This means there are a number of extra requirements you must meet.
To enter this qualification, you will:
demonstrate a high level of competency in te reo Māori me ōna tikanga
demonstrate competence in literacy and numeracy (including but not limited to English)
met the requirements set down by the Teaching Council of Aotearoa New Zealand for registration as a teacher in New Zealand in terms of good character and fitness to be a teacher.
You will be selected into the qualification on the basis of a process which includes an assessment by Massey academic staff. This may also include:
an interview
te reo and mathematics tests.
You will need to provide the following documents:
a school/tertiary institution confidential report, if you are still at school
a completed Te Kura Hāpai form
a personal statement on why you chose this qualification
a consent to the disclosure of information for a New Zealand Police check - including two pieces of verified identification (one of which must be photographic)
a copy of a police report from every overseas country you have lived in for more than 12 months in the last 10 years
a health and disability declaration
contact details of two referees
verified copies of all academic transcripts for studies taken at all universities other than Massey University.
Application closing date
Applications close on 13 January 2023.
Late applications may be considered subject to available places and complete documentation.
Contact us through the Get advice button this page if you have any questions.
About the selection process
The first part of the selection process is an assessment of your application.
If the selection committee feels you potentially meet the 'fit character' and 'fit to be a teacher' criteria, you may be invited to an interview. This is the second part of the selection process.
Interviews
Interviews for Te Aho Tātairangi will be conducted in Māori and on the marae if requested by the applicant. Potential students for this qualification are required to have fluency in te reo Māori to a level where they can sustain learning in a total immersion Māori environment. The interview focuses on the following criteria:
disposition for teaching
communication skills
achievement and potential for professional full-time study
awareness of teaching and learning in Aotearoa New Zealand
school/work/community involvement
interests and life experiences.
Tests
As part of the selection process, you may be asked to complete any of the selected tests as follows:
a sample from the NCEA 3 Te Reo Rangatira - pānui and tuhituhi external examination, and/or
a te reo Māori test based on a Massey University 100-level (first year) examination to determine your ability to study at Level 5, and/or
a maths test based on the NCEA Mathematics Level 1 examinations.
When you receive notification of your interview you will be advised if you are required to sit any of the above tests.
About your referees
We require two people who can act as referees for you and who are able to provide informed responses on your personal suitability for the qualification. A referee should be someone who has known you for one year or more in the capacity of employer, educator, work colleague or person of community standing, ie kaumatua, minister or similar. Your referee should not be a friend, flatmate, relative or someone who has not known you for at least a year. The information your referee supplies via telephone/Skype/Zoom is confidential to those involved in the selection process.
About the documents you need to submit
Te Kura Hāpai form
You are required to ask a Kura Kaupapa Māori that is a member of Te Rūnanga nui o ngā Kura Kaupapa Māori o Aotearoa to act as a Kura Hāpai for you. The role of the Kura Hāpai is to embrace, support and encourage you in your journey to complete your study.
Personal statement
Please supply a statement on why you chose this qualification. List any personal characteristics you have that might strengthen your application.
Health and disability declaration
You need to disclose any short or long-term disabilities (including a learning disability), impairment, injury or health issue. If you disclose any disability, health or personal information as part of your application, this will be assessed during the selection process and is confidential to the university staff processing your application.
Safety checks and disclosure of criminal convictions
You will be required to undergo a number of safety checks. This includes police vetting (including confirmation of identity) and further checks required under the Vulnerable Children Act 2014, Vulnerable Children Regulations 2015 and the Children's Action Plan. You will be required to permit Massey University to ask the New Zealand Police to disclose any information held on the police record system.
You must include two pieces of verified identification with your application (one of which must be photographic).
All documentation needs to be provided prior to the closing date for applications.
You should review the regulations for this programme.
Prior learning, credit and exemptions
For information on prior learning, exemptions and transfer of credit or other questions.
Official regulations
To understand what you need to study and must complete to graduate read the official rules and regulations for this qualification.
You should read these together with all other relevant Statutes and Regulations of the University including the General Regulations for Undergraduate Degrees, Undergraduate Diplomas, Undergraduate Certificates, Graduate Diplomas and Graduate Certificates.
Returning students
For returning students, there may be changes to the majors and minors available and the courses you need to take. Go to the section called 'Transitional Provisions' in the Regulations to find out more.
In some cases the qualification or specialisation you enrolled in may be no longer be taking new enrolments, so may not appear on these web pages. To find information on the regulations for these qualifications go to the Massey University Calendar.
Please contact us through the Get advice button on this page if you have any questions.
Structure of the Te Aho Tātairangi: Bachelor of Teaching and Learning Kura Kaupapa Māori
Te Aho Tātairangi Bachelor of Teaching and Learning Kura Kaupapa Māori is a parts-based qualification. That means you must complete the first part and meet some requirements, before moving to the second and again to the third.
If you study full-time, you'll take 120 credits per year or 60 credits per semester.
Due to the specialised nature of this qualification, and as different institutions conduct their qualifications in different ways, courses are not always transferable from one to another.
Māori language and Te Aho Matua
A distinctive feature of this degree is that courses are taught using the medium of the Māori language through which students are expected to participate in this language.
The teaching and delivery of all the courses will reflect Te Aho Matua.
Location of study
Although this qualification is offered via distance learning, we do require that you are in New Zealand for the entire duration. The qualification and practicum placements within it are relevant to the New Zealand curriculum (as it is New Zealand teacher registration that is the ultimate goal) and hence must be done within New Zealand.
Also, as practical and theoretical courses are intertwined you cannot do the theory/pedagogy courses first and then return to do the practical courses at a later date. Without full access to the New Zealand curriculum Te Marautanga o Te Aho Matua you would also be hugely disadvantaged in your assignments.
Practicum
Teaching practice is a compulsory component of the degree, and you'll be placed in Kura Kaupapa Te Aho Matua immersion classrooms for the same hours as teachers work, ie, approximately 8.00am - 5.00pm daily. You'll be required to pass all teaching practice components of the qualification and associated course work. You may be required to travel for up to an hour each way for this student practicum. Travel for practica is your responsibility.
You should review the regulations for this qualification.
Contact us if you have any questions.
Typical pattern for Te Aho Tātairangi
Core courses These courses are a compulsory part of your qualification.
Major courses Choose from a selection of courses appropriate for your specialisation.
Minor courses You may choose to pursue study in a second subject area from any Massey bachelor's degree that offers minors.
Elective courses Follow your interests. Your qualification may have selection guidelines for elective courses.
Year one
268106 Te Taiao Mō Te Aho Matua o Ngā Kura Kaupapa Māori I
30 credits
268110 Te Hā
268120 Tikanga Pāngarau I
268121 Te Kupu Tā I - Pānui Tuhituhi i Te Kura Kaupapa
268130 Te Irarua
268132 Te Marautanga o Te Aho Matua I
300111 Te Reo Kōnakinaki: Developing Te Reo
Year two
268207 Te Taiao mō Te Aho Matua o ngā Kura Kaupapa Māori II
30 credits
268211 Te Tiringa
268220 Tikanga Pāngarau II
268222 Te Kupu Tā II - Te Pānui Tuhituhi i Te Kura Kaupapa Māori
268240 Te Ira Tangata o Te Aho Matua Ko Te Tupu o Te Tangata
268241 Te Marautanga o Te Aho Matua o ngā Kura Kaupapa Māori II: ko te tuitui i ngā kaupapa hei marautanga
300211 Te Reo Whakanakonako: Embellishing Te Reo
Year three
268307 Te Taiao mō Te Aho Matua - te whakarite i te taiao ki te poipoi i te ako i roto i ngā Kura Kaupapa Māori III
30 credits
268310 Te Puanga
268320 Tikanga Pāngarau III
268322 Te Kupu Tā - Te Pānui Tuhituhi i Te Kura Kaupapa Māori III
268340 Te Tino Uaratanga o Te Aho Matua - Ngā Hua o te Ako
268341 Te Marautanga o Te Aho Matua o ngā Kura Kaupapa Māori III: ko te tuitui i ngā kaupapa hei marautanga
300311 Te Reo Papa: Strengthening Te Reo
Courses are each worth 15 credits, unless otherwise indicated
Courses and specialisations
Key terms
Courses

Each qualification has its own specific set of courses. Some universities call these papers. You enrol in courses after you get accepted into Massey.

Course code

Each course is numbered using 6 digits. The fourth number shows the level of the course. For example, in course 219206, the fourth number is a 2, so it is a 200-level course (usually studied in the second year of full-time study).

Credits

Each course is worth a number of credits. You combine courses (credits) to meet the total number of credits needed for your qualification.

Specialisations

Some qualifications let you choose what subject you'd like to specialise in. Your major or endorsement is what you will take the majority of your courses in.
Credit summary
360 credits
Part One courses

– 120 credits

Part Two courses

– 120 credits

Part Three courses

– 120 credits
This is a parts-based qualification. This means there are regulations around your completion of Part One before progressing to Part Two, etc.
Course planning key
Prerequisites

Courses that need to be completed before moving onto a course at the next level. For example, a lot of 200-level courses have 100-level prerequisite courses.

Corequisites

Courses that must be completed at the same time as another course are known as corequisite courses.

Restrictions

Some courses are restricted against each other because their content is similar. This means you can only choose one of the offered courses to study and credit to your qualification.
Part One: Te Tau Tuatahi (Choose 120 credits from)
Part Two: Te Tau Tuarua (Choose 120 credits from)
Part Three: Te Tau Tuatoru (Choose 120 credits from)
Fees and scholarships
Fees, student loans and free fees scheme
Your tuition fees may be different depending on the courses you choose. Your exact fees will show once you have chosen your courses.
There will also be some compulsory non-tuition fees and for some courses, there may also be charges for things such as study resources, software, trips and contact workshops.
Already know which courses you're going to choose?
You can view fees for the courses that make up your qualification on the course details pages.
Student loans (StudyLink) and Fees Free scheme
You may be eligible for a student loan to help towards paying your fees.
The New Zealand Government offers fees-free tertiary study for eligible domestic students. Find out more about the scheme and your eligibility on the Fees Free website. To use the site's eligibility checking tool, you will need your National Student Number.
Current and returning Massey students can find their National Student Number in the student portal.
Careers and job opportunities
When you graduate from this professional initial teacher education qualification, you will have the knowledge and skills to enter teaching in New Zealand schools. You will be eligible to apply for registration as provisionally registered teachers with the Teaching Council of Aotearoa New Zealand.
You will be highly competent, knowledgeable and skilled as an effective, reflective and creative teacher for Māori immersion settings.
Accreditations and rankings
QS Ranking - Education
Massey is ranked in the world's top 200 universities for education in the Quacquarelli Symonds (QS) World University Rankings.
Related study options
Early Years – Postgraduate Diploma in Education
Specialisation
Develop your knowledge and skills to become a leader in early years education.
With Massey's Master of Education (Early Years) you'll develop the skills and knowledge to be a leader in early years education.
Primary – Graduate Diploma of Learning and Teaching
Specialisation
Massey's Graduate Diploma of Learning and Teaching (Primary) reflects the dynamic, complex, and responsive nature of learning and teaching. You'll gain specific knowledge in primary and intermediate school teaching.
Useful planning information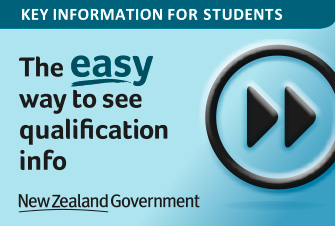 Key information for students
Compare qualifications and academic information across different New Zealand institutions. Learn more on careers.govt.nz