Specialise or go broad
You can specialise and become a registered psychologist, or apply insights, analysis and communication skills in other careers.
Cultural influence
In courses and at our Centre for Indigenous Psychologies, explore how world views affect people's thoughts and behaviours.
Make a contribution
Make sense of the world from different perspectives through Massey. Contribute to education, defence, sustainability and more.
Study your way
Our flexible learning options allow you to learn on campus, online or a mix of both. Fit study around your work and personal life.
Overview
Understanding people helps us make sense of the world. Our wide range of courses explore the human side of business, cultures, education, health, and many other areas.
Learn from world-class lecturers and researchers with expertise in areas such as indigenous and bicultural psychology or workplace stress. Delve into human behaviour, how the brain works, and how people interact. Hone skills in research, analysis and communication. Apply these skills and insights in different careers, or specialise to become a registered psychologist or mental health and addiction practitioner.
Psychology and mental health are a good fit if you:
enjoy school subjects such as psychology, sciences or social sciences
want to know what makes you and other people tick – or understand what shapes mental health and wellbeing
like exploring new solutions and helping to improve lives.
Course examples
Psychology courses may cover:
attention, memory and decision-making
child psychology
clinical psychology
forensic psychology, which explores issues related to psychology and the law
human development
indigenous psychologies – how communities' world views can influence thoughts and behaviour
neuropsychology – how the brain relates to behaviour, emotion and thoughts.
Mental health courses may cover:
addiction and mental health
factors that can impact mental wellbeing
developing meaningful relationships with people you'll support – individuals, whānau and communities
shared decision-making to plan and evaluate interventions
te reo Māori, tikanga and engaging with Māori.
How to study psychology and mental health
Discover what we offer if you're interested in psychology and mental health – whether you're coming to university for the first time, changing direction or returning to advance your study or career.
Undergraduate study
An undergraduate qualification is generally the first thing you'll study at university.
Postgraduate study
Once you've graduated with a bachelor's degree – or have equivalent experience – you'll be ready to take on postgraduate study.
What our students say
"I have gained professional and interpersonal skills that I can now take forward into the work place. "

"My experience at Massey set me up extremely well to get relevant and appropriate jobs in the field."

"I'm interested in how people manage around adversity and what can be done to help them in a dignified way."

Our facilities
You'll have access to a wide range of first-class facilities when you study with us.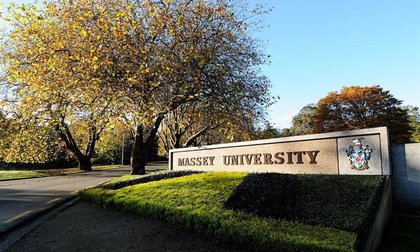 Centre for Indigenous Psychologies
The centre is an inclusive physical and intellectual space.
Through our teaching and research, indigenous psychologies are embraced, experienced, understood and developed – in ways to benefit all communities.
Location: Manawatū campus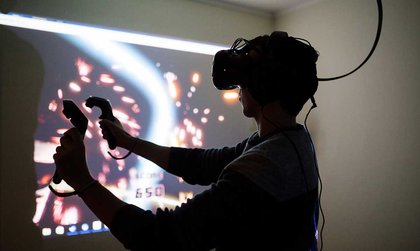 International Media Psychology Laboratory
This laboratory researches how humans interact with new and emerging VR technologies. It houses a state-of-the-art, fully ambulatory, room-scale virtual reality (VR) system.
Location: Manawatū (Palmerston North) campus
Jobs in psychology and mental health
Deep insights into human behaviour or mental health add value to many careers.
Some graduates become psychologists or counsellors – or work in mental health and addiction services – after completing specialist qualifications. Others work in community organisations, in government, in businesses, in the justice system, or in schools.
Careers include:
counsellors
HR consultants and managers, who focus on recruitment and/or staffing
mental health and addiction practitioners
policy advisors or analysts, who interpret information for government or businesses
psychologists, who may specialise in clinical or educational psychology
psychotherapists
researchers.
Annual salary ranges for jobs
Becoming a psychologist
To be a psychologist who supports clients, here are the steps to follow.
1
Get a bachelor's degree specialising in psychology. If you already have a bachelor's in another subject, you need to do a graduate diploma specialising in psychology.
2
Complete a postgraduate qualification specialising in psychology which includes coursework and a thesis, such as an Honours degree or Postgraduate Diploma followed by a Masters thesis.
4
Specialisations such as clinical psychologist and educational psychologist have different requirements.
Which psychology and mental health qualification?
Examples of where our qualifications may take you.
Table showing jobs and what you could study to enter them.
Jobs
Examples of what you could study
Counsellor
Master of Counselling Studies
Clinical psychologist
Doctor of Clinical Psychology
Master of Clinical Psychology
Educational psychologist
Master of Educational and Developmental Psychology
Mental health and addiction practitioners
Bachelor of Health Science (Mental Health and Addiction)
Policy analyst or advisor
Bachelor of Arts (Psychology)
Bachelor of Science (Psychology)
Bachelor of Health Science (Mental Health and Addiction)
Psychologist
Postgraduate Diploma in Psychological Practice – after you have a postgraduate degree specialising in psychology
School counsellor
Postgraduate Diploma in Education (Counselling and Guidance)
Accreditations and rankings
QS Ranking - Psychology
Massey is ranked in the world's top 250 universities for psychology by Quacquarelli Symonds (QS).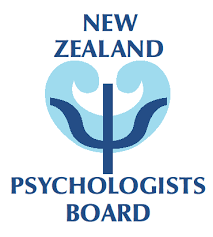 New Zealand Psychologists Board
Massey's postgraduate psychology qualifications are accredited by the New Zealand Psychologists Board.
Get an information guide
Download our guides to find out more about studying psychology at Massey.
Download our health guide to find out more about studying mental health and addiction at Massey.
Search courses or qualifications