Type of qualification
Bachelor's degree
Level of study
Undergraduate study
An undergraduate qualification is usually the first one you study.
NZQF level 7
Our courses follow the New Zealand Qualification Framework (NZQF) levels.
Time to complete
3 years full-time (360 credits)
Up to 8 years part-time
Part-time available
International students
International students are not New Zealand citizens or residents.
Open to international students on campus in New Zealand, or studying online outside New Zealand
Study a Bachelor of Arts – BA
A Massey Bachelor of Arts is your passport to discovering, questioning and understanding the big issues and big ideas. Discover new ways of making sense of life in the 21st century. You'll explore humanity's richness and diversity, its conflicts and cataclysms, its triumphs of art and knowledge.
With 26 majors to choose among, there's something for everyone. You can also select your major in your second year, so there's plenty of time to make a choice.
What you – and employers – are looking for
Give you the transferable skills demanded by employers
Position you for any career path you choose
Be intellectually stimulating
Offer you a rich diversity of subjects
Complement your major(s) and/or minor(s)
Help you make sense of and engage with the wider world.
Discover a whole new world
You'll be introduced to new ways of making sense of the world. Your assumptions and ideas will be challenged. Your ability to make informed choices, evaluate evidence and construct reasoned arguments will be strengthened. And you will use your intellect and imagination to generate imaginative solutions to complex local and global challenges.
Shape your BA to fit your lifestyle
If studying on campus is not an option for you, study via distance. Your study will fit with your lifestyle and your commitments. Whatever your circumstances, we've got you covered.
Further study
Once you have completed your BA you can move on to further study: join us for a postgraduate diploma, an honours year, a master's degree or a PhD in your chosen subject.
A BA is a good fit if you:
are curious about people and the lives they lead
are interested in the big issues affecting life at the local and global levels
want to make a difference to the world.
Entry requirements
Admission to Massey
All students must meet university entrance requirements to be admitted to the University.
Specific requirements
There are no specific entry requirements for this qualification, outside of university admission regulations.  
English language requirements
To study this qualification you must meet Massey University's English language standards.
Prior learning, credit and exemptions
For information on prior learning, exemptions and transfer of credit or other questions:
If you have already completed a bachelor degree
If you have already completed a bachelor degree you may replace 230111 Tū Kupu: Writing and Inquiry or 230112 Tū Arohae: Critical Thinking with courses of your choice. You will need to apply for replacement courses via a Special permission request in your portal and you will need to attach evidence of your completed degree with the request.
English language skills
If you need help with your English language skills before you start university, see our English for Academic Purposes (EAP) courses.
Official regulations
To understand what you need to study and must complete to graduate read the official rules and regulations for this qualification.
You should read these together with all other relevant Statutes and Regulations of the University including the General Regulations for Undergraduate Degrees, Undergraduate Diplomas, Undergraduate Certificates, Graduate Diplomas and Graduate Certificates.
Returning students
For returning students, there may be changes to the majors and minors available and the courses you need to take. Go to the section called 'Transitional Provisions' in the Regulations to find out more.
In some cases the qualification or specialisation you enrolled in may no longer be taking new enrolments, so may not appear on these web pages. To find information on the regulations for these qualifications go to the Massey University Calendar.
Please contact us through the Get advice button on this page if you have any questions.
Structure of the Bachelor of Arts
If you study full-time, you'll take 120 credits per year or 60 credits per semester.
If you study part-time you will usually take at least three courses (45 credits) each year. This can be spread across Semester One, Semester Two and Summer School.
Core courses 230110, 230111 and 230112 must be completed within the first 120 credits, and 230210 within the first 240 credits of study towards the degree.
You need to pass five courses at 300-level for your BA. One of these (230310) is in the compulsory core and three are required for your major. If you are not taking a double major or a minor, you will need to take one 300-level elective course to meet this requirement.   
Not all courses are available in each semester.
Typical pattern for the Bachelor of Arts
Core courses These courses are a compulsory part of your qualification.
Major courses Choose from a selection of courses appropriate for your specialisation.
Minor courses You may choose to pursue study in a second subject area from the BA, BBus or BSc.
Elective courses Follow your interests. Your qualification may have selection guidelines for elective courses.
Year one
230110 Tūrangawaewae: Identity and Belonging
230111 Tū Kupu: Writing and Inquiry
230112 Tū Arohae: Critical Thinking
100-level major
100-level major
100-level minor
Elective
Elective
Year two
230210 Tū Rangaranga: Global Encounters
200-level major
200-level major
200-level major
Minor
Minor
Elective
Elective
Year three
230310 Tū Tira Mai: Practising Engagement
300-level major
300-level major
300-level major
300-level minor
Elective
Elective
Elective
Courses are each worth 15 credits
Courses and specialisations
Key terms
Courses

Each qualification has its own specific set of courses. Some universities call these papers. You enrol in courses after you get accepted into Massey.

Course code

Each course is numbered using 6 digits. The fourth number shows the level of the course. For example, in course 219206, the fourth number is a 2, so it is a 200-level course (usually studied in the second year of full-time study).

Credits

Each course is worth a number of credits. You combine courses (credits) to meet the total number of credits needed for your qualification.

Specialisations

Some qualifications let you choose what subject you'd like to specialise in. Your major or endorsement is what you will take the majority of your courses in.
Credit summary
360 credits
Core courses

– 75 credits

Major courses

– 120 credits

Electives from the Schedule

– 45 credits

Other electives

– 120 credits
Ensure that overall, you have:
Not more than 165 credits at 100 level
At least 75 credits at 300 level
All majors require 120 credits except:

Business Psychology (195 credits)
Mathematics (135 credits)
You could replace electives with a second BA major, or some electives with a minor from the Bachelor of Arts, the Bachelor of Business, or the Bachelor of Science.
Course planning key
Prerequisites

Courses that need to be completed before moving onto a course at the next level. For example, a lot of 200-level courses have 100-level prerequisite courses.

Corequisites

Courses that must be completed at the same time as another course are known as corequisite courses.

Restrictions

Some courses are restricted against each other because their content is similar. This means you can only choose one of the offered courses to study and credit to your qualification.
Schedule B: Specialisations
Majors
Some qualifications let you choose what subject you'd like to specialise in. Your major or endorsement is what you will take the majority of your courses in.
Completing a major is compulsory. All majors requires 120 credits except Business Psychology which requires 195 credits and Mathematics which requires 135 credits. 
Minors
Completing a minor is optional.  Minors increase the breadth of your degree and give you extra knowledge, attributes and capabilities. A minor must be in a different subject from your major. 
You may choose a minor from the Bachelor of Arts, Bachelor of Business or Bachelor of Science. If the minor is from another degree the regulations of that qualification will apply.
Bachelor of Arts minors
All BA majors are available as minors (except Business Psychology). The following are also available as minor-only topics. See the BA regulations for requirements.
Development Studies
Examine the processes that are transforming people's lives throughout the world.
Emergency Management
Get useful career skills in disaster prevention and management that can be applied in a range of fields.
French
Gain knowledge of French language and culture in an ever-growing multilingual global economy.
Indigenous Psychologies
Indigenous psychologies is a movement, perspective and approach that examines how the worldviews specific to particular communities influence the thoughts and behaviours of group members.
Planning Studies
Contribute to the design of better communities and sustainable use of resources.
132221 Planning Studies is not offered in 2024. An approved alternative course is 132212 Professional Practice I. You can add this course using the Special permission request in your portal.
Disability and Rehabilitation Studies
Get a broad general knowledge of the purpose, practice and philosophy of rehabilitation.
Theatre Studies
This exciting applied theatre and performing arts course combines theatre for social change with real-world communication techniques.
Chinese
Classical Studies
Creative Writing
Defence Studies
Development Studies
Disability and Rehabilitation Studies
Economics
Education
Educational Psychology
Emergency Management
English
Environmental Studies
French
Geography
History
Indigenous Psychologies
Japanese
Linguistics
Māori Knowledge
Mathematics
Media Studies
Philosophy
Planning Studies
Politics and International Relations
Psychology
Security Studies
Social Anthropology
Sociology
Spanish
Statistics
Te Reo Māori
Theatre Studies
Schedule C: Other subjects and courses
Emergency Management
Course code:

130301

Incident Command Systems

credits

15

This course introduces the systems used to manage emergencies, including the New Zealand Coordinated Incident Management System and other international variations. Consideration will be given to operational management concepts and tactics for effective incident response.

View full course details
English for Speakers of Other Languages
Course code:

192101

English for Academic Purposes for Speakers of Other Languages

credits

15

An introduction to vocabulary development, critical and analytical reading, seminar presentation, and listening and note-taking for academic purposes. This course is designed for students for whom English is a second or other language, and who are enrolled in degree/diploma programmes. It is most suitable for students who are new to an English-speaking academic environment.

View full course details
Course code:

192102

Academic Writing in English for Speakers of Other Languages

credits

15

A course of study in academic English writing for international students and permanent residents for whom English is the second or other language.

View full course details
Humanities and Social Sciences
Course code:

150103

Nau mai e noho: Engaging with Māori

credits

15

This course will equip students with a range of skills to engage with Māori communities including common expressions in te reo, an understanding of key traditional concepts, customary practices (tikanga), the importance of the Treaty of Waitangi and the nature and structure of Māori social and political organisations.

View full course details
Course code:

230102

Pacific Peoples in New Zealand

credits

15

An introduction to the distinctive cultures of Pacific Peoples in New Zealand. Students will develop an understanding of core values, traditions, cultural protocols, social processes and world views that are characteristic of Pacific cultures in the New Zealand context.

View full course details
Defence and Security Studies
Course code:

294382

Advanced Biosecurity

credits

15

This course provides an advanced exploration of biosecurity from a social science perspective and exposes students to a range of contemporary biosecurity issues and their management.

View full course details
Other
Course code:

230191

Special Topic Humanities & Social Sciences

credits

15

A course of study, which may include a project or lectures and assignments; details of content to be specified for each student.

View full course details
Fees and scholarships
Fees, student loans and free fees scheme
Your tuition fees may be different depending on the courses you choose. Your exact fees will show once you have chosen your courses.
There will also be some compulsory non-tuition fees and for some courses, there may also be charges for things such as study resources, software, trips and contact workshops.
Already know which courses you're going to choose?
You can view fees for the courses that make up your qualification on the course details pages.
Student loans (StudyLink) and Fees Free scheme
You may be eligible for a student loan to help towards paying your fees.
The New Zealand Government offers fees-free tertiary study for eligible domestic students. Find out more about the scheme and your eligibility on the Fees Free website. To use the site's eligibility checking tool, you will need your National Student Number.
Current and returning Massey students can find their National Student Number in the student portal.
Careers and job opportunities
The nature of work is rapidly changing, and our research with employers tells us that the BA is highly relevant to today's business environment. Transferable skills such as problem solving, critical thinking and communication, which are at the core of the BA, will enable you to thrive in today's job market.
Studying a BA at Massey will ensure you develop these skills and make you ready for the jobs of the future.
Our research tells us that our BA graduates work right across the public and private sectors. We have graduates working in:
IT and other tech sectors
education and training
health care and social assistance
public administration and government services
information, media and telecommunications
financial and insurance services
arts, design and recreation
defence.
Employers say:
"The BA prepares people for the future and the future labour market."
"A BA provides graduates who have the skills in information analysis, writing and thinking that are vital to business in the modern age."
"A BA teaches broad thinking and research abilities. It leads to articulate workers who are able to think for themselves."
"Knowledge is moving and changing so quickly, and we need people who are critical thinkers and multi-taskers. I see these attributes more readily in a BA graduate as opposed to a more specialist degree."
What our students say
"What I took away from the te reo course component was a stronger foundation of tikanga (protocols and custom), cultural identity and personal value as a Māori."

Talisa Kupenga
Ngāti Porou, Te Aitanga-a-Mate
Useful planning information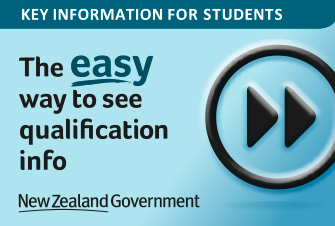 Key information for students
Compare qualifications and academic information across different New Zealand institutions. Learn more on careers.govt.nz